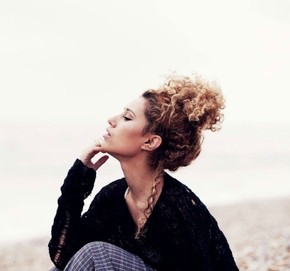 Hailing from South London, more specifically Croydon, Raye (real name – Rachel Keen) today reveals a new track entitled 'Bet U Wish', which comes off her debut EP 'Welcome To The Winter' – available to download for free NOW @ http://rayesongs.com
The EP was recorded, written, and co-produced by Raye over the past 18 months, and stands as the first full body of work to come from the exciting young artist.
At only 17 years of age, you would be forgiven for thinking this all might be something throwaway. But Raye is something of an anomaly for a person of her tender age, and is showing early signs of incomparable potential. Brought up in a musical family – her parents met at church – both of them musicians in the parish, her musical heritage goes right back to her Grandfather, who was a songwriter and musician in his own right.