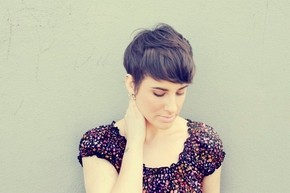 Hello there good people of the music loving earth. We are now officially in the holiday season. One thing I am thankful for is the amazing readers, musicians, and industry folks that keep this column going strong year after year, it's a pleasure. In the news today, Warner Music Group (WMG) and Tencent Holdings Limited announced a landmark agreement that includes the industry's first-ever master distribution partnership between a major music company and a leading Internet provider in Mainland China. We cannot afford to ignore the masses of music consumers in China. Taylor swift is back in the news, Broadcast Music, Inc. (BMI), the global leader in music rights management, is proud to announce that international superstar Taylor Swift has re-signed with BMI for representation of the public performances of her legendary music catalog. You cannot deny Taylor's power & fame nomatter what you think of her music. So on this day before Thanksgiving I have got Jessy Tomsko to come on. Jessy resides in NYC and her music pulls you in and does not let go, like a warm blanket on cold winter night. Jessu has her 'Big Hearts EP' out and she has joined me to speak everything from staying driven & passionate, the new EP, other hobbies besides music, and so much more. A big happy Thanksgiving to all!
Stoli: Where are we talking from today and how are you adjusting to colder weather & shorter days?
Tomsko: I'm in New York City and loving the cold! This is my favorite time of year for sure. I love how everything feels crisp and fresh. It makes me feel alive.
Stoli: How did you fall into music and were your parents/friends supportive?
Tomsko: I've been singing and playing music for as long as I can remember. My mom and dad are musicians (they actually played in a band together before they were married), so they were the ones who always nurtured my love for music and inspired me to pursue it. So I don't know if I ever actually fell into music exactly. More like it was always there, growing a bit more with each passing year. A lot of my friends were and are musicians too, and we've always supported one another.
Stoli: How does it feel for you spiritually when you are making music and what keeps you so driven to succeed?
Tomsko: What I remember most from my earliest experiences with songwriting is how much I have always enjoyed sharing the songs with other people. Having someone tell me that a lyric I wrote made them cry, or made them feel like I was singing about them personally….It's that connection, often with complete strangers, that I truly love. It's a huge part of why I do this. Plus making music is so awesome and feels so great! It's just necessary for my soul. There's nothing else I would rather be doing with my life.
Stoli: I have your EP 'Big Hearts' on now. How was it working with Michael McCoy and how long were you writing & recording the music?
Tomsko: When I went into the studio, I was going back and forth between a couple songs. But the direction of the record became clear pretty quickly, especially after I decided on the title. Working with Michael McCoy was absolutely a dream. He is a good friend of mine, and a hell of a producer. He listened to my vision for the EP and we collaborated so well together. I think we did a total of 7 or 8 studio sessions, some with just me and some with the other musicians on the record. I couldn't be happier with how it turned out.
Stoli: Where can readers buy or stream your album and how do you prefer they enjoy your music?
Tomsko: Listeners can download the EP on spots like iTunes, Amazon, Bandcamp, Rhapsody, CD Baby….online services like that. I do have physical copies as well, but I'm still working on building my merch store on my web site! I always carry CDs and download cards with me at shows, so that's an option too if I'm in your area. I'm also ok with people emailing me personally to get a physical copy! Things are pretty DIY around here! I don't have a preference regarding where people pick up the EP, I just hope that they do and that they dig it.
Stoli: I really love your song "Daddy Don't Cry." What inspired you to write that song and what does it mean to you?
Tomsko: Thank you! That song means a lot to me. My dad has always been an inspiring figure in my life, and I look up to him tremendously. I wanted to express how I was feeling one night, and that's what came out. I wrote it really fast, like within 2 hours or so. I didn't need to second-guess or revise anything along the way. I just wrote what was in my heart already. It's one of my favorite songs to play.
Stoli: Your vocals are soft and sensual. How do you keep your voice in top shape for when you are in studio or on stage?
Tomsko: I studied voice for many years, and even got my Bachelor's of Music degree in Voice Performance. I sang opera for quite a while, and I think it gave me a really solid foundation for proper singing. I do vocal exercises almost every day, and make sure I keep myself healthy, rested, and hydrated. Tea with honey is good stuff too.
Stoli: If you were to create a music video for one song on the EP what would it be and what would the theme be?
Tomsko: Tough decision! I'm just so close to all the songs. Maybe Big Hearts, the title track? It's got a nice groove that casually shuffles along, kind of light, not too serious, just a little playful. It would be an ideal track for a light-hearted, introduction-style video that says, "Hey world, meet Jessy Tomsko", you know? Some live shots, some studio shots, goofing around, that kind of thing. With a couple cute dresses, just for fun.
Stoli: When you are not doing music what other hobbies do you enjoy as well?
Tomsko: I love kicking back at home with my boyfriend, cooking, cracking open a bottle of wine, just being together. I also really love yoga; I go to class about 5 times a week. I enjoy reading as well, and of course hanging out with my amazing family and friends. New interests include learning to play the mandolin and poker.
Stoli: What is coming up for Jessy Tomsko and where you @ online?
Tomsko: I've got some great shows coming up in the new year (you can see all the dates on my web site), and I'm also excited to be getting some radio play for these new songs! There's a complete list of stations on my site, with more being added all the time. I'm also looking forward to some TV licensing in 2015, and eventually getting back in the studio for another record. Living life, being happy, enjoying the journey!
Here are a few online links:
http://www.jessytomskomusic.com
http://www.facebook.com/jessytomsko
http://www.twitter.com/jessytomsko