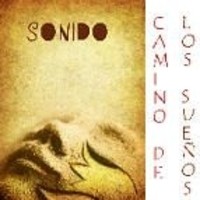 Having cut his teeth with multiple of stepping stone musical experiences musicians producer/songwriters Sonido featuring Arie Salma (Piano) and Rob Math (Guitar) are turning people's heads, and ears with his latest 10 track collection entitled "Camino de los Suenos". Quite simply these two have set his sights on creating a new style of music: a radical collection of Spanish Style Flamenco guitar and crossover Jazz. This latest CD captures the power and beauty of all of the music he has loved over his life. The music is, at the same time, beautiful and comforting yet intriguing and provoking and is very much its own thing. Most fans and critics comment that they've never heard anything quite like it as it contains a blend of very diverse influences that work so well together.
This latest 10 song release is a bold yet heartfelt tribute to the above musical styles of music outfitted with a distinctly familiar Spanish Jazz with a new modern day musical edge that takes no prisoners. The Sonido sound, personality just gives the music credible bulk and authenticity. Make no mistake – Math is a very capable guitarist and Salma a very capable Pianist. The rich playing style and dreamy thought provoking musical landscape backed by a non-urgent crack of the percussion/electronic drums/bass gives perfect dimension to the openers like amazing, "My Star", "The Spring (La Primavera)" and striking "Blue Warrior". But it's "Green Salsa" and ""Sapphire" that takes its time to build but when it peaks it is an immediate transport to days past, and a welcome one at that. Radically following is amazing title track which opens with a plethora of delicious melody. Keeping it real with "There was a Time" and "Black Sea" the amazing closer.
Many of these tracks have hooks in all the right places and could easily stand shoulder to shoulder with Carlos Montoya, Diego El Cigala and Enrique Morente. Coming full circle with influence from the past and modern day musical mentality. Sonido inspired my soul like some of the aforementioned artists not so much in likeness but more like in a thrumming of the heart, as a perfectly wrought jazzy-pop song should be able to do. As a musician – these two hold it together with the sometimes conservative beat backdrop extremely well. I get the impression Sonido has not taken the experience in the music lightly, nor is this latest effort a heavy-handed grasp at getting strong marketability or recapturing glory days of old Flamenco.
For those in the immediate Los Angeles area who are able to catch him live this is a great way to hear some home-bred music, and for those in any other city this is a great band to try to model after. If you want to start a band go this direction. In a world where corporate is king and cheesy music gets product top dollar product it's nice to see a real artists like Sonido make their mark. With a well-trained ear for what brought him to my ears in the first place Sonido has given us 10 hot new tracks to chew on and offered the world a cutting edge glimpse of this amazing style of music meshed with the modern world. There is something to be said for past music meets present music or "East meets West" via a CD like "Camino de los Suenos." We can only hope that there is much more where this came from.
Purchase Link: http://www.cdbaby.com/cd/sonido3
Primary URL: http://www.sonidoband.com/
Rating: 4/5 Stars
by Tamara Phillips