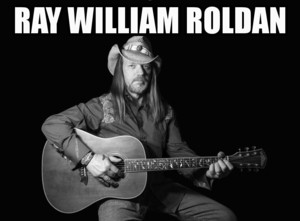 FRANK PALANGI FREE DOWNLOAD "FALLING TOO"
Rock recording artist Frank Palangi from Upstate, New York releases his end of the year rock single for 2014 titled "Falling Too". Originally written in 2006 on his first demo album, Frank has brought back this single to give it a rock edge and hopes to win over fans of the genre. Earlier this year he released the positive rock tune "Hope".
A free download of the single you can get here:
http://www.cdbaby.com/cd/frankpalangi6
THE CABANA KIDS "SORTIDA"
New York buzz band, THE CABANA KIDS, have just launched their new single, "Sortida," via Huffington Post. In recent months, the group has been garnering acclaim from critics and music listeners alike. Becoming standouts in the New York live scene playing such high profile venues as Brooklyn Bowl and recently playing a sold out gig at Baby's Alright, the band has gained the attention of Brooklyn Vegan, The Deli, My Old Kentucky Blog and countless others who can't get enough of the band's infectious and melodic sound.
http://www.huffingtonpost.com/mike-ragogna/chats-with-a-bangle-a-cro_b_6209472.html
FIFTH HARMONY PREMIERE MUSIC VIDEO FOR LATEST SINGLE "SLEDGEHAMMER"
Fifth Harmony (Ally Brooke, Normani Kordei, Lauren Jauregui, Camila Cabello, and Dinah Jane) premiere the music video for their current single "Sledgehammer" on VEVO today. Fans have been able to watch over a dozen sneak preview clips on Instagram over the weekend and can now watch the full video here http://smarturl.it/SledgehammerV! The song is available on iTunes now, and it continues to heighten anticipation for the pop sensation's long-awaited full-length debut, Reflection, in stores and online January 27, 2015 via Epic Records/SYCO Entertainment.
MARY J. BLIGE'S NEW ALBUM IS AVAILABLE NOW ONLY ON ITUNES RADIO
The Queen Mary J. Blige is previewing her new album, The London Sessions, in the U.S. via First Play on iTunes Radio. The album, which will be released on December 2 on Capitol Records, is streaming now in its entirety on iTunesRadio.com/MaryJBlige. Fans who pre-order The London Sessions on iTunes.com/MaryJBlige will instantly receive the following five tracks: "Therapy," "Whole Damn Year," "When You're Gone," "Not Loving You" and Blige's new single, "Right Now," which is one of four songs that she wrote with Sam Smith.
https://itunes.apple.com/us/station/idra.942751176
REBEL COAST "LONELY CHRISTMAS"
Toronto-based youth band Rebel Coast release their latest single, "Lonely Christmas" just in time for the holiday season. The song, written by the five band members; Curtis Smith, Kyle McVea, Ryan Hawken, Angelo Moretti and Amer Dhaliwal, serves as the first single from the band's upcoming holiday EP, Home For The Holidays.
https://soundcloud.com/rebelcoastmusic/lonelychristmas
ARIANA GRANDE RELEASES HOLIDAY SINGLE "SANTA TELL ME"
ARIANA GRANDE delivers her brand new original holiday single, "Santa Tell Me". The track is now available on all digital partners. Get it here! Listen to the audio right now. "Santa Tell Me" also stands out as the only new music on the compilation Target Presents iHeartRadio Jingle Ball Hits 2014 — in all Target stores now.
JACK Ü RELEASE VIDEO FOR "TAKE Ü THERE" FEATURING KIESZA
One of the hottest tracks of the year from 2014's most exciting collaboration, Jack Ü's "Take Ü There" featuring Kiesza, just got the video treatment and is live today on Skrillex's YouTube channel – link below. Executive produced by Diplo & Skrillex, the high energy video features a cameo from 2014's breakout pop darling, Kiesza, and fuses vibrant animations over candid behind the scenes moments and live footage from the duo's performances at Austin City Limits, HARD Summer and various Mad Decent Block Parties.
https://www.youtube.com/watch?v=C9slkeFXogU
CHRIS MILES NEW SINGLE
From the outset Chris Miles uses "Topic of Discussion" to address the elephant in the room…the skepticism surrounding his come-up. Unfazed, Chris Miles spits bars like, "Thanks for the free promotion, I see that these people roasting me, but it's easy to type words that don't mean nothing," over a smooth Selektah beat. From the crisp drums to the turntable scratches, "Topic of Discussion," fits perfectly into the mold of that classic New York hip-hop sound. Being so new to the scene, Miles is far from silencing all of the doubters, but "Topic of Discussion" is a great introduction to a rising talent.
http://uproxx.com/smokingsection/2014/11/chris-miles-topic-of-discussion-new-music/
JIMMY KIMMEL – GUILLERMO AT THE AMA'S
The American Music Awards aired last evening on ABC and it was a star-studded affair. There were a lot of great performances. All of the biggest names in music were there, but none of them stood shorter than Jimmy Kimmel's own security guard, Guillermo. Guillermo has a unique interviewing style – typically, interviewers will look their subjects directly in the face, but Guillermo is not typical in any way – he is an original. So last night, he sat down with some of the winners, performers, and presenters backstage as only Guillermo can — back to back.
MICHAEL SACKLER-BERNER'S NEW VIDEO "SHIMMER AND SHINE"
Fans of acoustic pop worldwide can click here to check out the exclusive premiere of singer/songwriter/guitarist Michael Sackler-Berner's beautiful new video "Shimmer And Shine" on AXS. The intimate, stripped-down gem is the a-side of the second release in the series of digital 45s (with both a- and b-sides), which culminate in Michael Sackler-Berner's double EP release due out February 11th, 2015.
http://www.axs.com/shimmer-and-shine-michael-sackler-berner-talks-new-single-side-project-29926
NEW ALBUM BY DAVID GUETTA
"The album is completely different from anything I've done in the past … I decided to start from scratch again and take risks and do something completely different." – David Guetta
ROBIN DIMAGGIO ENDORSES GRETSCH DRUMS
Gretsch Drums is honored to announce that Robin DiMaggio has chosen to endorse its products. Robin's broad spectrum of professional experience has made him a charismatic ambassador of the arts. Robin is the U.N.'s Music Director for the fifth year running, where his responsibilities include coordinating musical guests for the General Assembly. Having toured and recorded with industry veterans such as Paul Simon, David Bowie, Jackson Brown, Tupac, Dr. Dre, Daft Punk and many more, DiMaggio also served as musical director for late-night TV's The Arsenio Hall Show during its 2013-2014 seasons.
TEARS FOR FEARS SPOTIFY LANDMARK
To help celebrate the 30th Anniversary of Songs from the Big Chair, Spotify tapped Tears For Fears to record the first-ever LIVE Spotify Landmark Session! The Spotify Landmark series documents music's greatest moments in the words of those who made them. Tears For Fears was invited down to the famed LA studio, The Village to perform some of their biggest hits and tell the stories behind them in front of a very intimate audience.
http://spotify-landmark.com/?utm_source=facebook
MELEKA "YOU DON'T KNOW"
Following on from her release of Soul For Real's 'Candy Rain', Meleka returns with the second offering from her forthcoming EP entitled 'The Funkin 90's'. The soulful singer has given the 702 song a facelift with production from south London producer !ntalekt that would fit into any 70's funk set!
https://soundcloud.com/melekamusic/you-dont-know
NEW SINGLE BY MICHAEL FEUERSTACK
Michael Feuerstack has premiered "Clackity Clack," the debut single from his forthcoming album The Forgettable Truth on Stereogum.
Bathed in delay and restraint, "the track is a heaving and gorgeous piece of music, anguishing and contemplative," says Stereogum.
http://www.stereogum.com/1721378/michael-feuerstack-clackity-clack-stereogum-premiere/mp3s/
CHECK OUT WEESPIN.COM
Founded in 2013, weeSPIN is the musically driven social networking app that bridges the gap between Soundcloud, Spotify and social media to foster a community connected by music. With features that turn music into a conversation, weeSPIN cultivates a new form of social collaboration in a space where users share music tastes, collaborate with other music lovers and express their personalities. weeSPIN is available in the App Store as a free download and is compatible with iPhone, iPad and iPod Touch. To explore weeSPIN and share music that sounds like you, please visit weeSPIN.com.
K. ROOSEVELT DROPS THE VIDEO FOR "COLD"
YouTube:
NADINE SHAH NEW VIDEO "STEALING CARS"
Nadine Shah has released the video for her new single 'Stealing Cars.' The track, from her forthcoming album is now available via iTunes. Seemingly finding herself lost in a house of mirrors after dark, the kaleidoscopic clip spins and swirls around Shah, perfectly accompanying the track's smoky wonder without detracting from its gritty guitars or Shah's majestic vocal.
https://www.youtube.com/watch?v=PznUsKnRuSU
JPNSGRLS SLASHER FLICK-INSPIRED VIDEO FOR "CIRCULATION"
Vancouver quartet JPNSGRLS (pronounced "Japanese Girls") released their debut full-length, Circulation, earlier this year and toured both coasts of the US for the first time, ending with a powerfull CMJ. The twelve songs on the album were tracked in just seven days with the band eschewing unnecessary frills in favor of electrifying live energy. This less-is-more approach makes Circulation a whirlwind of straight-out-of-the-garage noisiness and earworm hooks.
http://www.culturecollide.com/feed/detail/video_premiere_circulation_by_jpnsgrls#.VHXjmmdDFGN
MORD FUSTANG RELEASES 'POP'
In anticipation of his forthcoming debut album, 9999 in 1, Mord Fustang has unleashed the videogame-inspired album's 2nd single, 'Pop.' Having premiered yesterday on Thissongissick.com, the track has already garnered over over 35,000 plays on Soundcloud in less than 24 hours.
http://thissongissick.com/blog/2014/mord-fustang-pop-liinks-disco-electro/
THE READY SET ANNOUNCE SPECIAL HOLIDAY SHOW IN LOS ANGELES
The Ready Set has announced a holiday show at The Mint in Los Angeles, CA on December 17th. The show hosted by Buzznet starts at 8PM and will have acoustic performances by Metro Station, The Downtown Fiction, Trevor Dahl, Up On The Clouds, Goldhouse DJ and other special guests. Tickets can be purchased HERE.
http://themintla.com/event.cfm?id=183621&cart
MAPLES REVEALS VIDEO FOR DEBUT SINGLE 'STARS'
Sydney-based songstress Gabby Huber is well known to Australia's larger music community for her previous endeavours as a band member, touring and playing abroad as a keyboardist and vocalist. Now, after several years of quiet and careful craft, she is stepping into the world as Maples with her debut single 'Stars', and now, its accompanying music video.
https://www.youtube.com/watch?v=MsSWnyDNPHU
DON VEDDA "LOVE AT FIRST SIGHT"
Don Vedda "Love At First Sight" Music Video : I'm really happy with how the video came out and I had a blast hanging out with my band, babes, and friends! I have never been a frontman before so it was a new experience and I spent most of the shoot trying not to laugh my ass off. – Don Vedda
https://www.youtube.com/watch?v=jatjYmKL0y0
RL GRIME GOES APOCALYPTIC
RL Grime dropped the new music video for his track "Valhalla" ft. Djemba Djemba off of his debut album VOID out now via WEDIDIT. The video is the final installment in the narrative for the album and depicts a cinematic attack by the mysterious "Void Team" on an otherworldly energy source. It was directed by highly acclaimed visual artists David Rudnick and Daniel Swan.
MAX AND THE ELECTRIC "CITY LOVER" CLIP
Perth's Max And The Electric release strange Wes Anderson meets Tim & Eric inspired video for debut single "City Lover" from their upcoming EP Lecteur Éponyme.
https://www.youtube.com/watch?v=ik6y6NMXtyI
DEBUT SINGLE BY DUMBJAW
Dumbjaw is pleased to announce the release of their debut single "Dissociative", on November 24th 2014 via Maybe Records.
'Dissociative' is high octane, groove heavy with stacks of attitude. Crunching riffs and raucous drums create a solid feel that echo the likes of The Butthole Surfers.
https://soundcloud.com/dumbjaw/dissociative