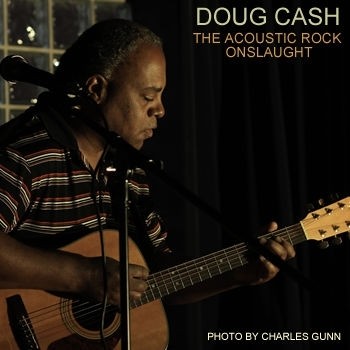 FRANK VIELE RELEASES NEW SINGLE & VIDEO "EASY MONEY"
Acoustic soul/blues singer/songwriter Frank Viele releases his new single "Easy Money" off of his first full-length album, Fall Your Way, set to release in Spring 2015. With the help of saxophonist Bill Holloman (Chic, Paul Simon, Steve Winwood) and Adrian Tramontano (drums), Tim Palmieri (electric guitar) and Chris DeAngelis (bass) from funk-fusion band Kung Fu, "Easy Money" showcases Frank Viele's smooth combination of 60's soul, 70's rock, and modern pop delivering a "70's Era Steely Dan Esque" swagger that instantly catches your ears.
SAM SMITH WINS FAVORITE MALE ARTIST
Sam Smith continues his winning streak, taking Favorite Male Artist – Pop/Rock honors at the 2014 American Music Awards. In the past month, the acclaimed British artist has won the VH1 2014 You Oughta Know Artist Of The Year award and a Q award, and swept the MOBO Awards with wins in four categories. He will perform on "The Ellen DeGeneres Show" next Monday, December 1.
http://abc.go.com/shows/american-music-awards
EMINEM FEAT SIA "GUTS OVER FEAR"
Eminem releases the new video for "Guts Over Fear" Ft Sia. Watch the video here:
SHAWN BARRON PROMOTED AT ATLANTIC RECORDS
Atlantic Records today named Shawn Barron to VP, Urban A&R. Barron is based in the company's Burbank office.
Shawn Barron started at Atlantic Records five years ago as Urban A&R Manager. During his time here he has signed and worked with such artists as Diggy Simmons and Ty Dolla $ign, whose most recent Beach House EP has spawned two gold singles "Paranoid" and "Or Nah". Barron has also helped out on releases from Lupe Fiasco, Wiz Khalifa, B.o.B. and Trey Songz among others. Next up is Ty Dolla $ign's debut album which will be out early next year along with music from Barron's new signing singer/songwriter PJ, who will release an EP in '15 as well.
https://twitter.com/shawnbarron
FAT WHITE FAMILY'S 'IS IT RAINING IN YOUR MOUTH?' VIDEO
This past year, Fat White Family were critically acclaimed at SXSW, CMJ and Fun Fun Fun Fest, as well as embarking on a hugely successful US tour last month. One of the best live acts out there right now. Do not miss.
http://noisey.vice.com/blog/fat-white-family-is-it-raining-in-your-mouth
5 SECONDS OF SUMMER'S LIVESOS SET FOR RELEASE ON DECEMBER 15
5 Seconds of Summer – who took home the New Artist of the Year award at last night's American Music Awards – will release LIVESOS on December 15 on Capitol Records. The pre-order is underway now for the 15-track collection, which is a memento of the band's year on the road. Recorded live at numerous shows the Australian quartet has played in the States during 2014, LIVESOS features the band performing all their fans' favorite songs, including the hits "She Looks So Perfect," "Amnesia" and "Good Girls" plus a cover of Green Day's "American Idiot." Fans will also find both a live version and a studio mix of 5 Seconds of Summer's brand new single, "What I Like About You." The band performed the song, which was originally recorded in 1979 by Detroit power pop band The Romantics, at the American Music Awards last night.
http://www.5sos.com//ca-landing-page/
TOKIO HOTEL "LOVE WHO LOVES YOU BACK"
Four-piece alternative band TOKIO HOTEL have officially released their new album Kings of Suburbia in stores today via De-Code LTD. The digital album has already reached #1 on the iTunes Chart in 29 countries (released October 3rd), and the lead single "Love Who Loves You Back" has been a Top 5 request on LA's KROQ for the past 4 weeks.
CHARLIE MARS' NEW MUSIC VIDEO FOR "THE MONEY"
"The Money" is the title track and first single from Mars' latest album, which completes the Texas trilogy he began with Like A Bird, Like A Plane and Blackberry Light. American Songwriter observed,"like the late Jesse Winchester, Mars is a master of subtlety and a songwriter of relaxed, easy elegance that he takes to the bank with wit and charm on The Money" while Relix noted, "Charlie Mars' expansive storytelling that captures unfurling sheets of the American heartland from an insider perspective."
http://www.vevo.com/watch/charlie-mars/The-Money/USG9K1400801
NEW VIDEO BY RUANE MAURICE
Talk to Ruane Maurice about growing up in Birmingham, England, and you'll get everyday teenage exploits about 5am car rides or falling into manholes. Talk to them about contemporary hip-hop and electronic music, and it quickly becomes clear that Chris Caedus (21, drums/sequencing), Matthew Forbes (21, production/vocals), and Sam Lewis (21, vocals) are something altogether unexpected. Mixing early-90s slow jam melodies with the sonic adventurism of musique concrète, and then infusing it with the sultry darkness of early industrial bands like This Heat and Throbbing Gristle, Ruane Maurice expertly package juxtaposition and abstraction. But when they take that sonic experimentation and overlay with rapid-fire rap lyricism, that's when their particular brand of music becomes visionary.
http://uk.complex.com/music/2014/11/premiere-ruane-maurice-nomenclature-video
ALEX PRESTON "INTRO MANIA"
Australian Producer and label boss Alex Preston has released the debut single "Intro Mania" off of his upcoming No Matter album due for release in early 2015. Alex once again showcases his skills as a world class producer combining a beautiful melody and chord progression in the breakdown that's coupled with a super dope future electro house drop, with early support from Michael Woods (Diffused Music) & JJ Mullor (Spinnin').
https://soundcloud.com/thepumamusic/intro-mania-orignal-mix-alex-preston-16bit-master-v10/s-57ezO
OWEN STREAMS NEW COVERS ALBUM
Owen's covers album Other People's Songs is out next Tuesday, December 2nd via Polyvinyl Records. This week The AV Club is streaming the album in full ahead of release date for any music lovers looking for the perfect soundtrack to baste the turkey to, or perhaps a temporary respite from the wondrous sound of your aunt and uncle loudly arguing about Obamacare over the din of a football beer commercial.
http://www.avclub.com/article/listen-owen-cover-bunch-other-peoples-songs-212210
CAVE PEOPLE "BRACE"
Moving with an urgency a bit more punk rock than their first single, "Brace" follows up the beauty of "Cluster" with some raw energy. Rolling drums, a yelling chorus and a venture into distortion, "Brace" offers the second side of Cave People, the side that has Tomaine drawling, "Oh yeah, now we're so profound" beneath the noise.
http://www.brooklynvegan.com/archives/2014/11/cave_people_rel.html
ELLE KING TODAY REVEALS NEW SONG "AIN'T GONNA DROWN"
Pop, blues, soul, and rock'n'roll singer/songwriter/guitarist/ banjoist Elle King reveals today a brand new track entitled "Ain't Gonna Drown" produced by Jeff Bhasker from her debut album LOVE STUFF set for release January 13, 2015 on RCA Records. Fans who pre-order LOVE STUFF, will receive "Ain't Gonna Drown" instantly. The album is available for pre-order now on iTunes and Amazon.
http://www.youtube.com/watch?v=QBAFz880b_Y
DANNY AVILA & MERZO "BOOM!"
Nineteen-year-old Danny Avila and Merzo are giving veteran producers a run for their money with their collaborative heater "BOOM!" Already supported by Pete Tong on Evolution/iHeartRadio USA, "BOOM!" is a high-energy big-room record, with the two young producers playing off each other's strengths to take the track to new heights.
https://soundcloud.com/dimmakrecords/danny-avila-merzo-boom-1
NEW VIDEO BY ELEPHANT STONE
"Knock You From Yr Mountain" is from Elephant Stone's new LP, Three Poisons out now via Hidden Pony Records (Vinyl/CD/Digital) and Burger Records (Cassette). Limited edition vinyl and cassette packages are available at http://www.elephantstonemusic.com/.
http://www.youtube.com/watch?v=ZV-xYCsCP-o
THE LONELY WILD "HOLIDAYS"
Noisey has premiered The Lonely Wild's new video for the band's single, "Holidays." Noisey said, "'Holidays' features the most perfect chorus ever for dealing with your family: "Just don't freak out. The gorgeous country-inflected track is absolutely gorgeous and heart-wrenching too." The band's Andrew Carroll said, "We wanted to capture the dualism of the inner-self and outer-self that people portray to others in a simple, but visually-striking way. In the end, these lines blur and ultimately burst when the holiday pressures finally reach the boiling point."
http://noisey.vice.com/read/the-lonely-wild-holidays-video
NEW HO99O9 VIDEO
Ho99o9 (pronounced horror) released their video for "Da Blue Nigga From Hell Boy" today off their recent Mutant Freax EP. The highly disturbing video has Ho99o9 preaching the word of the Lord when their plans are curtailed by a young women who comes baring what appears to be hallucinogenic drugs. Check it below and see them on tour in Brooklyn Newark and at Art Basel in Miami.
Ho99o9 "Da Blue Nigga From Hell Boy" Video Premiere (Exclusive)
BUFFALO KILLERS ALBUM STREAM
The hook-heavy quartet Buffalo Killers released their new record Fireball of Sulk today. The six new tracks are streaming now on the Sun Pedal Recordings YouTube page. Vocalist/bassist Zach Gabbard recently spoke with Yahoo! Music about the new record.
"'Fireball of Sulk' is our seventh studio album," says Gabbard. "We are super proud of that fact. It's really unheard of for a band these days. We've made more records than all my heroes."
http://www.youtube.com/playlist?list=PLXHAbDChjiyinOj2_9yWX-HXE9PsMACHF
JESSICA MAROS OF ESCONDIDO IS KUZIN + "CAVITY"
Kuzin (pronounced "cousin") is the solo moniker of Jessica Maros, a currently Los Angeles-based (by way of Nashville) artist and one half of the duo Escondido. Her solo debut CAVITY, produced by Bill Reynolds – Grammy-nominated producer and member of Band of Horses – ranges from stripped-down acoustic confessionals to fuzzy, full-band freak-outs.
But there's no actual band – just Jessica and Bill.
https://soundcloud.com/kuzinmusic/sets/kuzin-cavity/s-cQlS9
NEUROTIC NOVEMBER ANNOUNCE NEW VIDEO
Florida's genre-benders NEUROTIC NOVEMBER have released the dynamic new music video for 'Wasabi Anguish' today. The guttural, rap-infused vocals of frontman Dee Dee Wright, blended with the rhythmic back-beat of NEUROTIC NOVEMBER, serve up a track that wields its own trademark in the worlds of rap and metal.
https://www.youtube.com/watch?v=Avxj_YZY1fI
BLEEP BLOOP SET TO RELEASE '10 WATT LAZERS' EP
In August, the world-renowned artist and turntablist DJ Shadow launched his own imprint, Liquid Amber, with the release of his first originally recorded material since 2011, an EP of the same title. The imprint is also a platform for Shadow to release and support music from artists he follows and believes in, the first of which is from fellow California native, Bleep Bloop (Aaron Triggs), with his 3-track EP '10 Watt Lazers' set for release on December 9th.
https://soundcloud.com/bleep-bloop
CIMORELLI UNVEILS HOLIDAY EP "CHRISTMAS MAGIC"
America's most musical family CIMORELLI will release their first-ever holiday EP, Christmas Magic [Awesomeness Music/Republic Records], on November 24 via all digital retailers. You can purchase it here. For this special collection, the six sisters interpreted five seasonal classics, seamlessly adding their own spirit to each. The EP arrives hot on the heels of their fifth and latest EP, Renegade, which dropped just last month.
https://itunes.apple.com/us/album/christmas-magic-ep/id941473648
KISS PHOTO APP
Fans of Rock and Roll Hall of Fame legends KISS now have an exciting new way to party every day with their favorite band. A new app called KISS Official Photo App turns your smartphone into a photo tool that puts you alongside and even inside the band, with official KISS makeup, costumes, instruments and iconography, among other official, KISS-worthy features. The KISS Official Photo app for iOS smartphones will debut on the Apple App Store on November 24th. Versions for Android smartphones and the Apple iPad will follow in early 2015.
The KISS Official Photo app, featuring official, unique KISS imagery licensed by KISS' global brand management agency, Epic Rights, lets fans experience the spirit of KISS and deepen their bond with the band in a fun, interactive way. Through easy photo customizations, the app lets them put themselves and their friends together with the band through pictures, messages, emoticons, photo frames and other visual elements that are 100% pure KISS, with exact renditions of the official KISS gear, costumes and makeup. Users can even take a selfie with themselves and the band!
http://www.iwanttobekissed.com
LONGARMS NEW SINGLE ON EARMILK
Releasing his sophomore EP Starpower track by track, Brooklyn producer LongArms premieres the latest single "Cinnamon Sugar" on Earmilk. With unabashed creativity and the skill and precision of a seasoned producer, newcomer LongArms is the answer to the stagnant, mainstream dance scene.
http://www.earmilk.com/2014/11/19/longarms-sprinkles-unique-electro-on-cinnamon-sugar-premiere/
FALL OUT BOY ANNOUNCE NEW ALBUM
Multi-platinum selling band Fall Out Boy announced today that their highly-anticipated sixth studio album will be titled American Beauty/American Pyscho and released on January 20, 2015 on Island Records & DCD2 Records. The title track will be available digitally worldwide on December 8th. Fans will also be able to pre-order the album – and receive an instant download of the title track and UK single "American Beauty/American Psycho" as well as the album's hit single "Centuries" and an additional track to be named – beginning December 15 on iTunes. Further tracks from the album will also be made available for download ahead of the full album release.
The single made its worldwide debut as Zane Lowe's "Hottest Record In The World" on his show on BBC Radio 1 today.
TOM RHODES SHOWCASE ONLINE NOW
Tom Rhodes of SF Bay Area is hosting a Best of Bay Area Singer-Songwriter showcase and will be streamed live tomorrow @ 8:00 pm (PST), Tuesday, Nov. 24th. At The Fenix Live:
http://www.livestream.com/fenixlive
BEBE REXHA ACOUSTIC
Following her promise to fans once her "I Can't Stop Drinking About You" video hit the two million mark, singer-songwriter Bebe Rexha releases the outstanding, slowed-down acoustic version of her debut single via Just Jared.
http://www.justjared.com/2014/11/24/bebe-rexha-i-cant-stop-drinking-about-you-acoustic-version-exclusive-premiere/
SAVANT "MECCA"
This album marks the 10th themed full-length release that 27-year-old Norwegian Artist/DJ/Producer/Multi-instrumentalist Aleksander Vinter has created for his Savant persona.
https://soundcloud.com/edm/savant-mecca-edmcom-premiere
VASSY "WE ARE YOUNG"
What do Pepsi, Disney's Frozen, Grey's Anatomy and The Sims have in common? Vassy – the pop star you've already fallen in love with but you just don't know it yet. Brimming with sultry vocals and effervescent melodies, the Greco-Australian most likely wrote that infectiously upbeat tune you've had in your head all week. You've already heard her hit single "We Are Young," which reached #1 on the Billboard Dance Charts and has been featured in countless movie and television spots, and now you can finally put a name and face to the tunes that send you into a state of pure bliss.
https://soundcloud.com/peace-bisquit/sets/vassy-we-are-young-album/s-OD0Jd
RUBY FRAY "BARBARA" VIDEO
Ruby Fray is the moniker of Austin-via-Olympia songwriter Emily Beanblossom, who released her sophomore album Grackle this fall on K Records. Dubbed "psychedelic witch wave," her sound is dark & dissonant, with haunting vocals that have been likened to Nancy Sinatra, Lana Del Rey, Hope Sandoval and PJ Harvey.
http://flavorwire.com/490416/the-intake-form-meet-psychedelic-witch-wave-artist-ruby-fray
DREAMS IN STATIC RELEASES A NEW FREE DOWNLOAD "IF YOU LOVE ME"
Dreams in Static conjures up the aesthetics of Pulp Fiction & Curtis Mayfield. The upcoming album produced by Los Angeles based hip hop producer Diwon and multifaceted guitarist/bassist, Dugans will feature Akie Bermiss throughout. Bringing his own signature sound — with hints of Smokey Robinson and TV on the Radio– Akie Bermiss' timeless dream-like voice breathes life and narratives into the Dreams in Static grooves.
https://soundcloud.com/dreamsinstatic/love
ANNA LUNOE DROPS 'B.D.D. REMIXES' EP
Anna Lunoe has dropped the B.D.D Remixes EP in her latest collaboration with Skrillex's NEST. The EP features three remixes of "Bass Drum Dealer" (B.D.D) from AC Slater, Wuki and Jubillee along with the brand new track, "Midnight." Listen to the EP here:
https://soundcloud.com/nesthq/sets/anna-lunoe-bdd-remixes-ep-nest043
HOOKA HEY "NASTY"
Raised on American rock music and drawing on contemporary rock acts including Queens of The Stone Age, Jack White as well as legendary artists such as Led Zeppelin and The Who, de Saint Quentin displays "a reverence here for the kind of serious rockin' out that leaves you sweaty, grimy and wanting more" (KUTX). After living in NYC for two years in the early 2000's and finding his way through several bands, de Saint Quentin moved back to Paris where Hooka Hey was born and received extensive airplay on the national radio station Radio Nova, which landed them gigs with international artists like Built To Spill, Ted Leo and Miles Kane, not to mention The Black Keys in Paris in 2012. Now, de Saint Quentin calls Austin home and feels genuinely connected to the vivid music scene. Untamed is Hooka Hey's first release in three years since the acclaimed debut EP, Little Things (2011).
https://soundcloud.com/hooka-hey/nasty-1
RHOA KANDI BURRUSS WELCOMES DEMOTED ATLANTA "HOUSEWIFE" PORSHA WILLIAMS TO NEW SEASON OF KANDI KOATED NIGHTS
On this week's episode of Kandi Koated Nights, Kandi's RHOA co-star Porsha Williams reveals how she found out about "losing her peach," being demoted to a Real Housewives "friend."
http://www.youtube.com/watch?v=BPk_GbB7V6U
DEREK GRANT HAS A 'BREAKDOWN' ON JANUARY 20th
"'Breakdown' just seemed appropriate for what I was going through at the time," explains multi-instrumentalist and ALKALINE TRIO drummer DEREK GRANT of his debut BREAKDOWN, which is set for a January 20, 2015 release via Red Scare Industries. "My relationship had fallen apart and I was dealing with it in some very unhealthy ways," he adds. "The upside was I started writing lyrics for the first time in nearly a decade." Breakdown is now available for pre-order through Interpunk:
https://www.interpunk.com/item.cfm?Item=224565
LAYNE SECOND SINGLE
On the heels of her first release "Warrior", enigmatic teen goddess LAYNE releases her second single "I'd Go to Space with You" off of her upcoming EP. Her fun, pop rock is bubbly and catchy with an element of spunk that only LAYNE can offer. She wants her music to speak to a generation on a realistic level
https://soundcloud.com/layne-putnam/id-go-to-space
WATCH LORDE'S PERFORMANCE OF "YELLOW FLICKER BEAT"
Since the release of her debut album "Pure Heroine," multi-platinum Grammy Award winning Lorde has continued to raise the bar with her chart topping music and sold out shows across the globe.
Last night, the New Zealand teen performed for the first time on American network television, her current single "Yellow Flicker Beat" on ABC's American Music Awards. The track — taken from "The Hunger Games: Mockingjay – Part 1" soundtrack curated entirely by Lorde – debuted at #1 iTunes Soundtrack Singles Chart. Upon impacting airwaves "Yellow Flicker Beat" also made radio history by becoming the biggest single debut at alternative radio for a female artist.
https://www.youtube.com/watch?v=GfDn-KPxxS0
JASIA NEW SINGLE "SAFETY"
Jasia is a 23 year old producer who was born in Jamaica, raised in the US and then moved to Australia at the age of 18. Having studied violin, guitar and voice classically while playing in variations of rock bands the style/genre henceforth is one of contrastingly minimal/maximal beat driven, melodic soundscape production utilising a range of electronic/synthesised, acoustic and traditional band instrumentation present in the forms of popular song and instrumental/experimental works accompanied with a visual interpretation by the artist.
https://soundcloud.com/jasiamusic/safety-1
PLAYBOY DOES AN INTERVIEW WITH DAVID J
Playboy writer Jonny Coleman interviewed David J. Haskins apropos his intimate memoir, Who Killed Mister Moonlight? Bauhaus, Black Magick and Benediction. David J's book is now available on Amazon and select bookstores.
http://www.playboy.com/articles/gothic-mask-bauhaus-david-j-interview
"AMERICAN COUNTRY COUNTDOWN AWARDS" AIRING LIVE FROM NASHVILLE'S MUSIC CITY CENTER
Country superstar Kenny Chesney will receive the AMERICAN COUNTRY COUNTDOWN AWARDS' Groundbreaker Award. The award is given to an artist who has consistently pushed the boundaries of what is possible within the definitions of today's country music. It recognizes trailblazing in the realm of concerts, musical accomplishment, creative innovation and connecting with fans across the United States. Chesney, the only country artist included in Billboard's Top 10 Touring Acts of the Last 25 Years, will accept the honor at Nashville's Music City Center on Monday, Dec. 15 during the live telecast (8:00-10:00 PM ET live/PT tape-delayed) on FOX.
https://www.facebook.com/americancountrycountdownawards
LITTLE EYE "END GAME"
Glaswegian pop rock band Little Eye have announced the release of single End Game on the 9th Feb 2015. The band are fresh from opening the main stage at The Isle Of Wight Festival and providing support to the legendary Blondie and can also boast regularly packing out many a venue across the UK.
https://www.youtube.com/watch?v=PIz_nx8HgpE
BAHA MEN RELEASE CHRISTMAS SINGLE
Grammy Award winning Bahamian band Baha Men have just released a Christmas song entitled "Little Drummer Boy/Silver Bells Christmas Medley" via Sony Music.
Baha Men will issue a brand new album "Ride With Me" February 9th 2015 via Sony Music. The album is an infectious blend of world music, Junkanoo, and American Top 40. The album's first single "Night & Day" will be impacting radio December 29th. The song was first featured on the 2014 Sony released FIFA World Cup compilation album "One Love, One Rhythm", that also featured tracks by J Lo, Pitbull, Santana, Shakira, and many others. The video for the song can be viewed at this location:
https://www.youtube.com/watch?v=mXlzHjubkXg
PARAMORE RELEASES VIDEO FOR NEW VERSION OF "HATE TO SEE YOUR HEART BREAK"
Yesterday, NPR Music chose "Hate To See Your Heart Break" as one of their "Songs We Love" and also premiered the new video which features Joy Williams, formerly of the Civil Wars. Friends for over a decade, Hayley and Joy came together to record a duet on the track, originally off of Paramore's self-titled album released last year. NPR said of the duet, "The pair's camaraderie lends warmth to both the performance and the video."
http://www.youtube.com/watch?v=QZweyIKNwX4
BIG & RICH TO PERFORM AT AUTOZONE LIBERTY BOWL HALFTIME
Big & Rich, ESPN College GameDay stars and one of the most successful duos in the history of country music, has been selected as the recipient of the 2014 AutoZone Liberty Bowl's Outstanding Achievement Award. Each year, this award is presented in recognition of excellence in the field of music and entertainment, as well as service to the community. Big & Rich will receive the award at the President's Gala at the Peabody Hotel at 7pm on December 28, 2014. Past recipients include Danny Thomas, Elvis Presley, B.B. King, Lou Rawls, Clint Black, Little Richard, Alabama, The Beach Boys, LeAnn Rimes, The O'Jays, KC & The Sunshine Band and The Temptations.
Big & Rich will be the headline entertainment at the President's Gala Dinner Dance and star in the AutoZone Liberty Bowl's halftime spectacular on December 29, 2014. The AutoZone Liberty Bowl game will kick off at 1 pm.
http://www.autozonelibertybowl.org/
WELCOME BACK SAILORS RELEASE LUSH NEW TRACK "FACES" ON BIG SHOT MAG
Three years after their debut Yes/Sun, Italian dreampop duo Welcome Back Sailors (made up of members Alesio & Danilo) return with Tourismo. Inspired by the whirlwind tour following their first release which took them around the world, the band wanted to write about the people they met and places they saw; in addition, "tourism" describes movement, curiosity, relaxation.
http://newsflash.bigshotmag.com/mp3s/stream/32489/