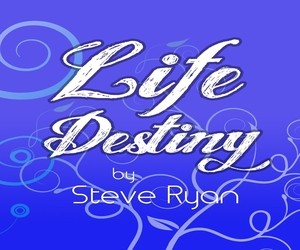 EPIC RECORDS PARTNERS WITH HP FOR BREAKOUT POP STAR MEGHAN TRAINOR'S NEW "LIPS ARE MOVIN" VIDEO
Epic Records breakout pop star Meghan Trainor has partnered up with global technology company HP for its #BendTheRules campaign, which includes the creation of a music video for Trainor's brand-new single "Lips Are Movin'" that premieres today on HP's YouTube channel. Watch here http://hp.nu/EwSpR or visit youtube.com/HPcomputers. Trainor and "Lips Are Movin'" will also be featured in the global holiday campaign for the HP Pavilion x360 convertible PC.
https://www.youtube.com/watch?v=qDc_5zpBj7s
CLEAN BANDIT "SHOW ME LOVE" FT ELISABETH TROY
Big Beat/Atlantic Records recording group Clean Bandit release a special edition of their breakthrough debut album, "NEW EYES" today featuring three previously unavailable tracks, including the latest with Jess Glynne, "Real Love", which received acclaim from SPIN, which noted that the "disco-infused" track "(seems) destined for the same level of success as came (the UK-based group's worldwide #1 smash) 'Rather Be (Feat. Jess Glynne).'" The companion video – filmed at Los Angeles' El Rey Theatre under the direction of Clean Bandit's own Jack Patterson – is streaming now on the band's official YouTube channel, www.youtube.com/watch?v=qdo_-U4PEsk.
BASECAMP REMIX "PLUTO"
BASECAMP offer up their re-working of new Australian-based artist Grace's, debut track, Pluto. Produced by Dave Sitek (TV On The Radio), Pluto has been setting the blog world alight and already achieved acclaimed nods from the likes of The Fader, DIY and Clash.
Following the success of their summer single "Shudder" and their debut self titled EP, BASECAMP are currently readying their highly anticipated sophomore EP for release in early 2015.
https://soundcloud.com/grace/grace-pluto-basecamp-remix
SHIVUM SHARMA "TABOO NIGHTLIGHTS"
The young Londoner follows the acclaim for his debut single, Flicker, with this new EP through National Anthem. Produced by Liam Howe (FKA Twigs, Tom Vek), All These Years is the sound of Shivum Sharma evolving his delicate, lucid electro-kissed r'n'b with all the texture that made him an instant blog favourite earlier this year.
DREWFORD ALABAMA UNVEILS DEBUT TRACK 'WATER'
The Life & Times of Drewford Alabama is a project created by Jamie Morrison, multi-instrumentalist, songwriter, producer and band member (Stereophonics). This is the first of many projects created by Jamie to come out on his Ninjas & Wolves label.
In 2007 while touring the US with his first band (Noisettes) he found himself in Williamsburg, New York. Having lost all his possessions Jamie went to a vintage shop to buy some clothes, 'I ended up with a jacket and suitcase'. Returning to his hotel he found the lining of the suitcase had been tampered with. On further inspection it revealed an old tattered book.
http://www.youtube.com/watch?v=8HREWBXOeY4
MOURN POST "OTITIS"
MOURN is a very young quartet formed from the friendship of Jazz Rodríguez Bueno and Carla Pérez Vas—both born in 1996 in El Maresme, Catalonia, Spain. The duo armed themselves with inspiration from PJ Harvey, Patti Smith, Sebadoh and Sleater Kinney and began writing material, which they quickly released, raw and acoustic, on their YouTube channel.
https://soundcloud.com/capturedtracks/otitis
SARAH JAFFE REMIXED BY MYSTERY SKULLS
Jaffe: "I thought he would kill a remix for 'Lover Girl.' Of course, he did just that."
Sarah Jaffe is a musician who always seems filled with infinite potential—her early songs were intelligent, more folk-driven ballads akin to Bright Eyes and Laura Marling, while tracks from her latest album, Don't Disconnect, demonstrate a thoughtful, well-crafted aim toward pop tops. The new, impressive remix of Jaffe's sultry song "Lover Girl" by electro outfit Mystery Skulls (the project of Luis Dubuc) is the latest boost to that ever-amplifying profile.
http://floodmagazine.com/4892/listen-sarah-jaffes-sultry-lover-girl-goes-dance-floor-redux-remixed-by-mystery-skulls/
NIQLE NUT'S DEBUT ALBUM IMPERIAL NOW AVAILABLE
Hailing from Inglewood, California, Niqle Nut releases his debut album Imperial under the Crooked I co-founded label Treacherous C.O.B today. Imperial translates Niqle Nut's unique story to date with appearances by Fashawn, Exile, Crooked I and more.
Imperial is available for purchase via all digital retailers. The album is also being streamed in its entirety via Audiomack at:
NADINE SHAH "STEALING CARS"
Enigmatic songstress Nadine Shah is back with a brand new single entitled Stealing Cars available on iTunes and streaming services today. New album details will be announced soon with a release expected in early 2015. This is the first material to be unveiled as a follow up to Nadine's critically acclaimed debut Love Your Dum and Mad, which came out last summer. Nadine spent most of 2013 on the road, including stints opening for Depeche Mode and Bat For Lashes, and playing live for Vivienne Westwood's Red Label London Fashion Week show. Her new single is a statement of intent – 2015 could be hers for the taking.
https://soundcloud.com/nadineshah/stealing-cars-radio-edit/s-TdQLR
FIRST AID KIT COVERS SIMON & GARFUNKEL'S "AMERICA"
First Aid Kit has shared their gorgeous cover of Simon & Garfunkel's classic "America." Watch the duo's self-made video for the song today:
http://smarturl.it/FAK_America
REIGEN VIDEO "COME BACK TO ME"
Brooklyn artist Reigen has released a new heartfelt, chillwave electronic track titled "Come back to me' with smooth vocals over a strong beat. Blushing Panda says "his gorgeous R&B tingled voice" "sweeps over you like a warm blanket in winter". The singer-songwriter-producer is ending the year strong after 2 previous singles- Play it Cool and Good Love.
https://www.youtube.com/watch?v=S6E2981O_5k
DIFFUSER.FM PREMIERES THEIR NEW VIDEO "RED, WHITE, BLACK AND PALE"
Following Bohannons' previous two efforts (the Steve Albini-produced debut EP Days of Echo and their critically-acclaimed 2012 album Unaka Rising) the Chattanooga, TN-based foursome will be releasing their sophomore studio full-length, Black Cross. Black Shield in early 2015 (through This Is American Music).
http://diffuser.fm/bohannons-red-white-black-and-pale-exclusive-premiere/
ROCKERS STEEL PANTHER INVITE YOU TO JOIN THEIR THREESOME
Rockers Steel Panther have just announced a series of "Threesomes." The glamorous rock n' rollers will be playing two three-night residencies, one in their hometown of Los Angeles and the other in nearby Las Vegas, at the cities' respective House Of Blues venues. The shows will be spread out through the month of February. Tickets for the shows can be purchased here. Steel Panther holds the record for a Los Angeles residency, playing for more than ten years. Please see below for the most up-to-date list of 2014/2015 North American tour dates, including a two-night stint in Vancouver in January, 2015.
http://concerts.livenation.com/event/09004D6AE49D3146?camefrom=ramya_8e1
TURNSTILE PREMIERE NEW MUSIC VIDEO
Check out the premiere of Turnstile's music video for their new track "Drop" now via Absolutepunk.net. "Drop" is the second track to surface off of the band's forthcoming new album Nonstop Feeling which will be available on January 13th, 2015.
http://www.absolutepunk.net/showthread.php?t=3712812
NEW ALBUM BY HAYES
Rhode Island emcee Hayes' releases his 2014 sophomore album "ENTERING PROVIDENCE." The project is an in-depth look into life in Providence, RI. Along with the album, he releases the new video "Transmitting Live from R.I.".
https://nightenders401.bandcamp.com/album/entering-providence
KELLER WILLIAMS 2015 TOUR
Today, singer/songwriter/multi-instrumentalist Keller Williams announces his Winter 2015 tour plans.
The year begins in mid January with shows at Irving Plaza in New York City and the Stone Pony in Asbury Park, New Jersey – where Keller brings along his six-piece funk outfit, More Than A Little, and welcomes support act That 1 Guy each night. Later that same month, Keller brings his solo set to Florida for the first time in over a year – with stops in Clearwater, Orlando, and Ft. Lauderdale January 22-24.
BOOSIE BADAZZ RETURNS WITH LONG AWAITED NEW ALBUM + "ON THAT LEVEL"
Trill Entertainment and Atlantic Records have announced the long awaited release of the new album from legendary Baton Rouge rapper Boosie BadAzz. "TOUCH DOWN 2 CAUSE HELL" drops everywhere in February 2015.
"TOUCH DOWN 2 CAUSE HELL" is preceded by the new single, "Like A Man (Feat. Rich Homie Quan)," available at all DSPs. The massively anticipated album – which also includes the just released street single, "On That Level (Feat. Webbie)" – is further heralded by an exclusive trailer, streaming now at:
https://www.youtube.com/watch?v=4kBTEi2PD_0
CREATE JESSIE J NEW VIDEO
Grammy nominated artist Jessie J is giving fans the chance to be featured on her YouTube channel alongside her official music videos thanks to a partnership with Sympler – the new video-mixing app.
Fans are encouraged to remix the music video for Jessie's latest hit single Burnin' Up using instrumentals and acapella vocal samples from the video, which also features 2 Chainz. Entrants of all skill levels can take part as the app is easy and fun to use – requiring no more than some rhythm and the desire to play.
http://www.jessiejburninupvideoremixes.com/
BLOWSIGHT NEW SINGLE "SWALLOW"
BLOWSIGHT have released a brand new single for the song 'Swallow' which was originally written and performed by the legendary German gothic metal band Oomph!. The song is out today, and available worldwide for download from iTunes, Amazon, and eMusic. The song may also be streamed via Spotify, YouTube, and rDio.
BOBBY BRACKINS "HOT BOX" REMIX
Bobby Brackins' songwriting credit for Chris Brown's platinum hit "Loyal," recently earned him a BMI Award. With over 25 million YouTube plays, and international radio spins to his credit, the established soloist has written for and collaborated with a litany of artists including Tinashe (for "2 On"), Iamsu!, Trey Songz, Jeremih, and Zendaya. When reflecting on his incredible career Bobby Brackins states, "People are seeing my name more and more, and they're giving me a little more credit. I'm excited about dropping my own music and giving people the awareness that I've helped mold the new West Coast sound."
https://soundcloud.com/dj-mustard-1/hot-box-remix-bobby-brackins-feat-mila-j-choice-terrance-martin
HERCULES & LOVE AFFAIR VIDEO 'DO YOU FEEL THE SAME?'!
Hercules & Love Affair proudly present the latest in a long line of stunning music videos: a tribal, post-apocalyptic vision directed by AlexandLianne with styling from Bernhard Wilhelm and choreography from Josh Johnson, the co-artistic director of 'Sad'.
Shot using Infra-red-converted digital cameras – which capture a completely different light spectrum – the film is directed by AlexandLianne, former collaborators with some of the biggest names in music including Kylie Minogue and Tiga, as well as global brands Nike and Mercedes.
http://thump.vice.com/videos/thump-video/premiere-hercules-and-love-affair-video-for-do-you-feel-the-same-looks-like-a-couture-mad-max
BETTY MOON VIDEO "TIME TO MOVE ON"
She recently released a video for her single "Time to Move On" which you can view below. Her latest album, Amourphous, includes mixing credit by Grammy Award winning producer, Chris Lord-Alge. She is currently in production for her upcoming 2015 album, Torso.
https://www.youtube.com/watch?v=a8X-6MZrjm8
THE MAGICIAN POST "MAGIC TAPE #47"
The Brussels artist struck out on his own in 2010 for a number of collaborations with Yuksek and is known for his epic remix for Clean Bandit's "Rather Be" and the incredibly popular remix of Lykke Li's "Follow Rivers," which has since topped the 50 million views on YouTube mark: no small feat for any DJ/producer.
https://soundcloud.com/themagician/magic-tape-47
WILLY JOY & BUKU RELEASE MASSIVE SECOND COLLABORATION "PUNANI"
Following the success of their debut collaboration, "Sting" — Willy Joy and Buku are back at it again with the release of their second track dubbed "Punani." The single seduces listeners with a high-tempo bassline assault, teasing your ears through it's genre-defying influences to create a strong cocktail of infectious beats. Grab a free download of "Punani" via Willy Joy and Buku's Soundcloud.
https://soundcloud.com/buku/willy-joy-buku-punani-1
PENTATONIX RELEASES NEW MUSIC VIDEO
Pentatonix consists of lead vocalists Scott Hoying, Kirstie Maldonado, and Mitch Grassi, vocal bass Avi Kaplan and beatboxer Kevin "K.O." Olusola. Their new holiday album, That's Christmas To Me debuted at #9 on The Billboard Top 200 Album Chart making this the 2nd album (first one being PTX Vol. III) in a month and 4th album in less than a year to debut Top 10 on the chart.
http://www.youtube.com/watch?v=pFjdfjrtf1Q
SABILA SABILA NEW SINGLE
"Stars Under My Skin" – an uplifting yet soothing new track by SABILA SABILA – reminds the listener of the transformative state of happiness, of love not only for another, but for existence. Riding across the Brooklyn Bridge, SABILA SABILA narrates her story, accompanied by a tender slide guitar and gentle strumming of her acoustic guitar. A country song for the city folk and a unique sound all her own that brings to mind Bon Iver, Mazzy Star, Sharon Van Etten, and Devandra Banhart.
https://soundcloud.com/papergardenrecords/sabila-sabila-stars-under-my-skin
DVD/CD PACKAGE TO CELEBRATE KANSAS
Epic Records and Legacy Recordings, the catalog division of Sony Music Entertainment, will release KANSAS – Miracles Out of Nowhere, a DVD/CD package celebrating one of the most popular American bands of the 1970s. The package includes a new, full-length, documentary film and a companion audio disc of greatest hits, deep album cuts, and more, in March 2015.
Epic/Legacy will also release a deluxe limited edition CD/DVD set, available exclusively through KANSAS. This edition includes an additional DVD of bonus features and outtakes not included in the documentary and not available in stores, along with the 78-minute documentary DVD and specially crafted companion CD. The unique CD, curated by longtime KANSAS producer Jeff Glixman and KANSAS drummer Phil Ehart, features hits and deep cuts alongside audio extracts from the film.
http://www.miraclesoutofnowhere.com/
JD MCPHERSON'S NEW ALBUM + "BOSSY"
Let The Good Times Roll, the highly anticipated new album from acclaimed musician, songwriter and performer JD McPherson, will be released February 10 on Rounder Records. As a special preview, the album track, "Bossy," premiered today at The Huffington Post and can be heard/shared via soundcloud. Of the song the site praises "…he shows new growth, blending breakneck blues with modern indie cues to hang a tonal tightrope that's a pleasure to watch him walk."
http://www.huffingtonpost.com/paul-r-byrne/song-premiere-bossy-jd-mc_b_6168146.html
VH1 TO PREMIERE "A VERY BONNAROO THANKSGIVING" (#GOBBLEROO)
As the turkey settles and the leftovers are put away, curl up and relax with VH1 and your extended family on the farm for an exclusive special, "A Very Bonnaroo Thanksgiving" on Thursday, November 27th at 9PM ET/PT.
Experience one of the largest music and camping events from your couch as VH1 gives viewers the chance to watch some of the top acts in the festival's history. The concert special will feature live performances from some of the biggest names in music, including Paul McCartney, Arcade Fire, Elton John, Metallica, Macklemore & Ryan Lewis, Mumford & Sons, Pearl Jam, Jack White, and many more.
Bonnaroo 2015 ticket pre-sales begin Friday, November 28th at noon ET.
TYLER HILTON SINGLE "INDIAN SUMMER"
Tyler Hilton, also known for his turn portraying Elvis Presley in the Johnny Cash biopic Walk The Line and as Chris Keller on the show One Tree Hill, has made a name for himself in the musical world through his earnest lyrical content and detail-oriented songwriting. His major label debut The Tracks of Tyler Hilton was released a decade ago (2004) on Warner Bros. Records.
https://soundcloud.com/tylerhilton/sets/tyler-hilton-indian-summer
SPORTING LIFE DEBUT VIDEO FOR "TSUMANI"
To celebrate the release, Sporting Life is sharing the video for the first single, "Tsunami," online via Impose Magazine. "The lyrics came from watching a documentary called Tsunami and the Cherry Tree, which was about the earthquake and tidal wave in Japan, and how the people affected by it were resilient in the face of grief and loss," explains Keith Brasel, one of Sporting Life's guitarist and singer. "The guitars, later expanded by Ryan McGee, take this song to another level that I didn't expect."
http://www.imposemagazine.com/bytes/chatter/week-in-pop-ex-cops-la-girlfriend-the-tulips-scotdrakula-sporting-life-le-man-avec-les-lunettes-jono-mi-lo#sporting-life
EMPTY MOON SHARES VIDEO FOR "DEAR LIFE"
Oakland-based indie-folk outfit Empty Moon is pleased to share the video for "Dear Life" courtesy of Diffuser.FM. "This video was shot in Albuquerque New Mexico by my friend Matt Toplikar," explains Brendan Hangauer (AKA Empty Moon). "We had a loose idea to do a video involving shooting in the desert. He flew me in and had a party at house and we went from there. It was a blast!"
http://diffuser.fm/empty-moon-dear-life-exclusive-premiere/
ROGER SHAH PRESENTS SUNLOUNGER & JES "GLITTER AND GOLD"
Remixes by Antillas & Dankann, Denis Sender, and Pedro Del Mar & Beatsole Out Now on Beatport.
https://www.youtube.com/watch?v=Jx8dqZeUjb8
MELISSA MANCHESTER SET TO RELEASE FIRST STUDIO ALBUM IN A DECADE
With You Gotta Love the Life, singer-songwriter Melissa Manchester celebrates not only 40 years as a GRAMMY-winning performer and songwriter, but a renewed independence and vitality. The album, which is scheduled for release on February 10, 2015 on Long Run Entertainment via MRI/RED, features special guests Al Jarreau, Dave Koz, Keb' Mo', Joe Sample (in one of his last recordings), Dionne Warwick and Stevie Wonder. (See below for track listing.) A special album release party will be held on Saturday, January 31, at the brand new Spaghettini & the Dave Koz Lounge, located in the heart of Beverly Hills, CA.
FOO FIGHTERS NORTH AMERICAN TOUR 2015 DATES CONFIRMED
It's official: Foo Fighters are following up the release of the band's most ambitious album with its biggest ever North American tour to date.
http://www.foofighters.com/#tour
ANAWAN REVEALS "ONE OF US IS DEAD" VIDEO
Anawan (formerly known as TWVE) is a five-piece band based in the waterfront neighborhood of Red Hook, Brooklyn. The project of composer and multi-instrumentalist Trevor Wilson, Anawan is a hybrid animal: part avant-garde vocal ensemble and part wildly-experimental pop group. Wilson, the de facto leader of the group whose mentor Meredith Monk is but one discernible influence, is a restless and prolific musician who has written and released hundreds of songs.
https://www.youtube.com/watch?v=_bJhQ9Flnlw
SEPTEMBER GIRLS EP STREAM
Noisey is streaming September Girls' new EP Veneer a week before street date. Noisey said, "Pulling from romantic yet hazy, noise and echo chamber heavy influenced bands like The Jesus and Mary Chain or The Cure, September Girls are an Irish all-girl quintet who is making waves across the pond. The band's latest offering stateside is the Veneer EP, a four track burner that tips it's hat to shoegaze, post-punk, and more."
http://noisey.vice.com/blog/september-girls-veneer-ep
TIGA FEAT PUSHA T VIDEO
Tiga's infectious track "Bugatti" has been creeping around the dance and hip-hop arenas for the past few weeks. The original mix and Pusha T version are out now on Mad Decent, with a remix package coming December 9th.
TOM RHODES & JESSIE BRIDGES LIVE ON FRIDAY
Jessie Bridges and Tom Rhodes At the storied Room 5 Lounge @ 143 N. la Brea ave. Los Angeles.
Time: Friday, 11/19 at 7 and 4 pm
http://room5lounge.com/enhancedCalendar.cfm
RYAN CORN TO RELEASE DEBUT SELF-TITLED EP ON DECEMBER 9 + NEW SINGLE
Curb Records Pop Singer Songwriter Ryan Corn has announced the December 9 release of his debut self-titled EP. The EP which was written and mainly produced by Corn himself is recommended for fans of John Mayer & Marc Broussard. The lead single "Wonderful Things" is an infectious and upbeat song about change and redemption, serving as an appetizer to the full album. Stream the single for free as part of Google Play's Antenna promotion HERE.
https://play.google.com/store/music/album/Ryan_Corn_Wonderful_Things
BRISTOL STUDIOS INTERVIEW WITH GIULIANA LA ROSA
Giuliana La Rosa was born in Ragusa, Sicily. She received a Master's degree in English, French Language and Literature while studying in Italy, as well as a Master's degree in Italian Literature in the United States.
http://bristolstudios.com/giuliana_larosa-spotlight.html
A SUNNY DAY IN GLASGOW RETURN WITH "CRUSHIN" VIDEO
A Sunny Day In Glasgow have had a stellar 2014 thus far. Their fourth LP Sea When Absent was met with widespread critical acclaim, they toured for the first time in four years, and now they're capping off the year by releasing a new cassette and making a return trip to the US this December.
https://www.youtube.com/watch?v=xcbi45UJsnU
WILLIE WATSON ON NPR
Having just wrapped up dates with Shovels & Rope following his tour with acoustic-supergroup Dave Rawlings Machine, called "one of the hottest string bands on the planet," Willie Watson is excited to announce new tour dates for 2015, his first tour of the year. Following a week of shows on the East Coast including stops in New York, Washington DC, and Philadelphia, Willie will head up the West Coast for a number of dates in the latter half of January, including shows at San Francisco's Great American Music Hall, Seattle's Tractor Tavern, and Portland's Doug Fir Lounge. This will be Willie's first headlining west coast tour. For the full itinerary, please see below.
To get a taste for what to expect on the upcoming tour, listen to Willie Watson's set from Mountain Stage which is currently airing at NPR at the link below:
http://www.npr.org/event/music/352779488/willie-watson-on-mountain-stage
THE STORY CHANGES NEW SINGLE
Today Under The Gun exclusively premiered "Politics Behind It" the first track off of The Story Changes' (members of Hawthorne Heights) newest release, Never In Daydream. Pre-orders have also launched via Little Heart Records, including a screen-printed vinyl versions and merch combos.
http://www.underthegunreview.net/2014/11/18/premiere-the-story-changes-politics-behind-it/#more-1138231
FAT JOE FEAT J LO
Fat Joe is currently hard at work on his new album, and it seems like some good friends are helping him out. In his new track "Stressin," he's joined by long-time collaborator Jennifer Lopez, who is ready to get down with that J.Lo swagger: "So let me ask one question, do it look like we stressin'? / Cause we ain't," she sings.
https://www.youtube.com/watch?v=Uo-kL7wBLPc
JULES LEYHE IN-STUDIO INTERVIEW
Bay Area blues guitarist, Jules Leyhe will be in the studio to talk about his latest album with host, Kathleen Lawton and perform live this Friday at 10 pm (PST). Live stream link:
http://soundcloud.com/julesleyhe
NEW SINGLE BY ADRIA
The young Australian artist Adria has always had a fascination with the allure of water. "I'm attracted to its characteristics – strength, calmness, roughness, fluidity," says the Australian artist. "It can be ruthless yet it can also be still and quiet which I like. It can take on so many different personalities which I think can be mirrored with human characteristics." Adria's debut single "Pull Me Under," which premiered today at PopMatters, has the same elusive and captivating power.
http://www.popmatters.com/post/188278-adria-pull-me-under-audio-premiere/