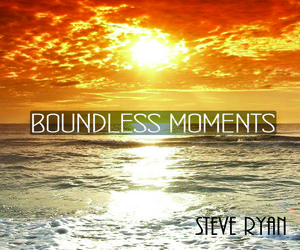 PHILIP SELWAY PREMIERES NEW VIDEO FOR "AROUND AGAIN"
Philip Selway is excited to premiere the new video for the track "Around Again" off his stellar second album, Weatherhouse (Bella Union). The "Around Again" visuals retain the dreamy, mystical nature of Philip's previous videos for "Coming Up For Air" and "It Will End In Tears". The video, directed by the Spanish film collective NYSU, features a pivoting camera that follows a woman's circuitous path as she leaves various items and poses in her wake, resulting in a completely altered setting. Watch the video here.
GIORGIO MORODER LISTEN/ WATCH THE VIDEO FOR "74 IS THE NEW 24"
RCA Records and Sony Music is honored to announce today that the founder of disco and an electronic music trailblazer, Giorgio Moroder has signed a worldwide deal with Sony Music International (RCA Records in the US) and will be releasing his first solo album in over 30 years in spring 2015. In celebration of the news, Giorgio shares a brand new video for first song released today from the album entitled "74 Is the New 24."
http://thecreatorsproject.vice.com/blog/premiere-giorgio-moroder-74-is-the-new-24
28 BOULEVARD "WELL HELLO"
Cambridge DIY indie five-piece 28 Boulevard are set to release their brand new EP 'Welcome To Wester', following hot on the heels of their critically acclaimed April release 'Sunclouds', which saw the group feature in well-respected print publications and online blogs.
BUCKY COVINGTON TO PERFORM AT LAS VEGAS' ICONIC PLAZA HOTEL & CASINO SHOWROOM
Chart-topping former American Idol contestant Bucky Covington joins the Las Vegas line-up of country performances during Wrangler's annual National Finals Rodeo for a special one-night engagement in the iconic Plaza Hotel and Casino showroom Saturday, December 13, 2014.
Covington is best known his for three consecutive top ten hits "A Different World", "It's Good To Be Us" and "I'll Walk." His self-titled debut topped Billboard's Top Country Albums Chart.
Bucky's high-energy show will be a perfect finale to the 10-day #WranglerNFR schedule and festivities. Doors open at 9 pm with showtime at 10 pm. General Admission tickets are on sale now for $30.00 (+P/H) and advance VIP w/ Meet/Greet are also available for $50.00 (+P/H). To order tickets and hotel packages, visit plazahotelcasino.com/entertainment/bucky-covington or call 702-386-2507.
http://www.plazahotelcasino.com/entertainment/bucky-covington
KIKO KING & CREATIVEMAZE VIDEO "CRAMPS"
This Berlin-based duo are making waves in the art- and music-scenes. creativemaze – a composer, multi-instrumentalist and audio engineer – offers a perfect sonic groundwork for Kiko King who approaches lyrics like poetry. Kiko writes/sings the lyrics and melodies, and creativemaze composes the music.
https://www.youtube.com/watch?v=YGciZFx2UPg
MYSTERYLAND USA RETURNS TO ORIGINAL WOODSTOCK SITE MEMORIAL DAY WEEKEND 2015
After making a historic U.S. debut last year, the celebrated Mysteryland festival returns in 2015 for its second edition at Bethel Woods Center for the Arts, New York, the site of the legendary 1969 Woodstock festival and just a two hour drive away from New York City. Mysteryland is the longest running electronic music, culture and arts festival in the world, active since 1993 with international editions in Chile, the Netherlands and the United States. Taking place over Memorial Day Weekend 2015, Mysteryland's second installment will expand to present an even more immersive festival experience, starting with new and improved campgrounds with increased capacity and camping options, plus more musical programming to offer campground visitors a full three-day festival experience.
KINNECOM NEW ALBUM STREAM
Kinnecom commented on the material by saying, "I am confident that the new music I am releasing will inspire a new generation of songwriting combining countless styles of music. We are living in the age of information and technology, an age where what we create and what we listen to isn't limited or defined by what is sitting in front of us. Music is blending together more and more day by day and we now have the power to choose not to give it limitations."
http://substreammagazine.com/2014/11/exclusive-kinnecoms-virtual-gravity-complete-album-stream/
UK HITMAKER OLLY MURS RELEASES NEW SINGLE 'WRAPPED UP'
The new single and album comprise the highly anticipated follow-up to his acclaimed 2013 U.S. Columbia Records debut effort, Right Place Right Time, and its accompanying hit "Troublemaker" featuring U.S. hip hop star Flo Rida. That song went on to become a platinum-plus smash, selling more than 1.5 million units, winning over American music fans as Murs' highest charting U.S. single to date. The album also cracked Billboard's Top 20 Best Selling Albums Chart, with the prolific Murs already over the 10 million milestone in total career record sales.
http://www.vevo.com/watch/olly-murs/Wrapped-Up-%28Official-Video%29/GB1101400524
TESSERA SKIES REVEAL VIDEO FOR NEW SINGLE 'DROPLET'
Tessera Skies' Droplet delivers the innovative design philosophy of Mono perfectly and is well placed to be on the label's first release. Droplet floats and skims beautifully across its liquid soundscape, with a mixture of layered and translucent instruments that ruminate with a gentle authority.
Mono is a collective whose fundamental belief is in the art of constructing music without compromise, and allowing artists who are devoted to their craft to have a platform that shares their ambition. The label is about creating collector's items through the collaboration of the design of Mono and the creativity of the artist.
TY DOLLA $IGN STANDS TALL WITH "STAND FOR"
Atlantic recording artist Ty Dolla $ign has unveiled details of his hugely anticipated new single. "Stand For" – produced by Diplo (Chris Brown, Beyoncé, Lil Wayne) and DJ Dahi (Big Sean, Drake, Kendrick Lamar) – is available at all DSPs now http://smarturl.it/StandFor. "Stand For" heralds the imminent release of Ty's long awaited debut album, "FREE TC," slated for release in 2015.
http://www.youtube.com/watch?v=7Dp5Yf4MqDE
CHIODOS TO TOUR WITH CO-HEADLINER
Chiodos recently announced their co-headline tour with We Came As Romans and special guests Sleepwave and Slaves. The tour kicks off December 10th in Pontiac, MI and wraps on December 18th in Cleveland, OH. Regular and VIP tickets are available at www.chiodos.net. Chiodos will also head to Asia and Australia in 2015.
MONOGEM COVERS MIGUEL
"Hirsh's blissful and harmonious vocals cast a sensual euphoria. Much like Monogem's newest single "Stay With Me," this cover is infectious as it is affectionate." – Indie Shuffle
https://soundcloud.com/monogem/monogem-simple-things-miguel-cover
CAVE PEOPLE "CLUSTER" SINGLE
Stereophonodon Records is excited to announce they will be releasing the debut EP from Cave People on December 9th. Older contains five perfect solemn folk songs to introduce you to Scranton to Philly native David Tomaine, who plays under the name Cave People. Pre-orders for the EP can be found on tape now via Stereophonodon.
http://www.stereogum.com/1719294/cave-people-cluster-stereogum-premiere/mp3s/
RUMER TO RELEASE 'INTO COLOUR' IN US FEBRUARY 10 on ATLANTIC RECORDS
Celebrated UK singer/songwriter Rumer is back with her third release INTO COLOUR, out in the US on February 10, 2015 on Atlantic Records. This is Rumer's second release of original material, following her million-selling debut SEASONS OF MY SOUL, which won her a Mojo Award, BRIT nominations, and support from the likes of Burt Bacharach, Elton John and Richard Carpenter. Rumer also released the highly praised covers album BOYS DON'T CRY in 2012.
Fans can pre-order INTO COLOUR starting today at all digital retailers and instantly receive the tracks "Dangerous" and "Reach Out" upon order. In addition, the US version of INTO COLOUR features a bonus track called "Frederick Douglass."
http://www.rumer.co.uk/splash/outnow
PARADISE FEARS NEW SINGLE
Following the release(s) of their debut album Battle Scars, South Dakota alt-pop band Paradise Fears signed with the DigSin label and are prepping a new album for 2015. Ahead of that, the quintet will release soaring new single "Who We Were With," a song that lyrically peels away our starry-eyed ideals about love and presents a kind of basic truth about our common need for companionship.
http://www.idolator.com/7570817/paradise-fears-who-we-were-with-idolator-premiere
MARK RONSON VIDEO FEAT BRUNO MARS
Today, GRAMMY® award-winning producer and musician Mark Ronson unveils the music video for his infectious new single "Uptown Funk" featuring Bruno Mars. PRESS HERE to watch the video directed by Bruno Mars and Cameron Duddy (Bruno Mars, Grouplove, Awolnation) on Yahoo.com! "Uptown Funk" premiered on November 10th, and in just one week it has skyrocketed to be the #1 most added song on Top 40 Radio at over 100 stations, #2 most searched for song on iTunes, and the YouTube audio stream has garnered more than 1.2 million views.
https://screen.yahoo.com/mark-ronson-uptown-funk-ft-135000232.html
MODERN DAY SOULJA NEW VIDEO
MDS Bringing The Triumphant Sound Back To Hip-Hop With A Spiritual & SOULful Twist. "Huero's Pueblo" is a Personal Account about growing up a outcast being white in latin community and dealing with Bullying, Racism, and Gang Violence in Hopes of Relating to Those who have dealt with Similar Issues and Have Contemplated Suicide. This is a Video AGAINST Bullying and to Help Prevent Suicide.
THE BULLS RELEASE VIDEO FOR DEBUT "COME UNWOUND"
Los Angeles shoegazers The Bulls release their debut video for "Come Unwound" today via LA Weekly. The Bulls came to be when multi-instrumentalist Anna Bulbrook of The Airborne Toxic Event and guitarist Marc Sallis of The Duke Spirit continued crossing paths geographically in New York, Paris and London, then musically in their love for 80's and 90's new wave and shoegaze. Having just played their first shows in Los Angeles, The Bulls are currently in the studio finishing up their debut EP.
http://www.laweekly.com/westcoastsound/2014/11/17/the-bulls-get-into-bondage-in-new-come-unwound-video-premiere
ICE-T AND UPON A BURNING BODY NEW VIDEO
Today marks the release of the high-energy new video for UPON A BURNING BODY and ICE-T's crushing metal cover of DJ Snake & Lil Jon's massive hit, "Turn Down For What" – sponsored by Spencer's! Directed by Dan Centrone, the official music video features a raging party with endless drinks from UABB sponsor COLDCOCK Whiskey, gorgeous dancers, and much more!
60 EAST NEW VIDEO
Growing up in cities like Pomona,CA we are faced with Police Brutality, Gangs, Drugs, and Prostitution everyday. This song is based on actual events that took place in the city of Pomona,CA and have in someway affected my life. After a friend of mine was murdered by the Pomona P.D, I felt it was my duty to create a song that addresses what goes on in this city and others like it.
SNOWDAY PREMIERE FULL STREAM OF DEBUT ALBUM
Toronto electronic duo Snowday came upon the inspiration for the project in an unlikely source: a ukulele they picked up in Madrid, Spain while traveling in Europe together. Without a studio to record in while on the road, Cam Sloan and Chad Skinner found a new creative spark in going back to basics and jamming with small acoustic instruments they collected throughout their travels. This newfound appreciation for acoustic textures and live instrumentation greatly coloured the material they recorded once they returned home, which ended up becoming Snowday's first songs.
http://hypem.com/premiere/snowday
DANK "GET IT"
"I wanted to make a heavy, complex Melbourne donk styled drop that would pump on this track, but with some nice synth fills and epic driving breakdowns reminiscent of some of the old DANK Dubstep sounds to build it up. Good music is good music regardless of the genre–I make all sorts of genres, I like to surprise my fans as much as possible–and I hope that I was able to capture that. Good music is good music regardless of the genre–I make all sorts of genres, I like to surprise my fans as much as possible–and I hope that I was able to capture that." – DANK
https://soundcloud.com/dj-dank-music/dank-get-it-radio-edit-ministry-of-sound-australia-hussle-recordings
THE GRAMMY MUSEUM AT L.A. LIVE AND BERKLEE COLLEGE OF MUSIC ANNOUNCE AFFILIATE PARTNERSHIP
The GRAMMY Museum at L.A. LIVE announced that Berklee College of Music has been named an official university affiliate, giving Berklee access to GRAMMY Museum content for educational purposes, curriculum resources, research programs, internship opportunities, professional development seminars, collaborative marketing and promotions, project-based learning and more.
"With the GRAMMY Museum's university affiliate program, we're inviting educational institutions to engage in a unique resource-sharing opportunity," said Bob Santelli, executive director of The GRAMMY Museum. "Our partnership with Berklee was a natural fit, bringing two internationally recognized organizations together in the name of education."
MY COUNTRY NATION TO ADD NEW, ORIGINAL PROGRAMMING
MY COUNTRY NATION announced today the addition of three, new original series. "YOUNG IN THE NATION: FLORIDA GEORGIA LINE" stars magician Justin Flom and 2014 CMA Vocal Duo of the Year Florida Georgia Line. Multi-Platinum-selling country star Sara Evans stars in "SIMPLY SARA" and Nashville butchers of Porter Road Butcher star in "LIGHT MY FIRE." All series are currently playing at MyCountryNation.com.
"YOUNG IN THE NATION: FLORIDA GEORGIA LINE," which had a special release on the channel on November 6, is a 10-episodes with new episodes going live each Thursday. The show features well-known magician and YouTube star Justin Flom as he embarks on a road trip to Florida Georgia Line's "ANYTHING GOES TAILGATE 2014" concert event in Jacksonville, Florida. Along the way Justin meets other country fans and "wows" people with his magic skills until he ultimately makes it to the concert and meets the hottest duo in country music today, Florida Georgia Line.
"I am so honored to be working with MyCN and FGL on this new show. I am a huge fan of country music and can't wait to get out on the road and meet other country fans," says Flom. "I hope to inspire fans of FGL and MyCN with my magic and have a little fun along the way."
http://www.mycountrynation.com/
TWO TRACKS FROM HOT SINCE 82 NEW ALBUM
Hot Since 82's new mix album 'Knee Deep in Sound' is out today. Featuring four new Hot Since 82 tracks including 'Time Out,' 'The Core,' 'Restless,' and this summer's monster hit 'Somebody Everybody.'
Hear 'Restless':
https://soundcloud.com/hotsince-82/hot-since-82-ft-alex-mills-restless
Hear 'The Core':
https://soundcloud.com/hotsince-82/hot-since-82-ft-alex-mills-the-core
CHECK OUT DESTRUCTO FEAT PROBLEM "DARE YOU 2 MOVE" (SHIBA SAN REMIX)
Premiered on YourEDM.com today:
http://www.youredm.com/2014/11/17/edm-premiere-destructo-dare-2-move-feat-problem-shiba-san-remix/
GREGORI KLOSMAN SINGLE "TIME TO BE ALONE" FT. SARAH MOUNT
Described as "a sonic metamorphosis on his most recent original work" (Dancing Astronaut) Gregori Klosman's new single "Time To Be Alone" which features Sarah Mount is officially available today via Big Beat Records at all digital service providers: http://smarturl.it/B_TimeToBeAlone.
https://soundcloud.com/gregoriklosman/time-to-be-alone
IN THIS MOMENT RETURNS WITH "BLACK WIDOW"
tlantic recording group In This Moment today released their eagerly awaited new album. "BLACK WIDOW" – the Los Angeles-based hard rock band's full-length release – is available now in stores and online.
"BLACK WIDOW" is highlighted by the potent first single, "Sick Like Me," currently ascending the top 20 at Active Rock radio outlets nationwide. The track's companion video – directed by Robert John Kley and In This Moment's own Maria Brink – can be viewed at In This Moment's official YouTube channel, www.youtube.com/inthismomenttv.
http://inthismomentofficial.com/landing/
CATFISH AND THE BOTTLEMEN'S DEBUT LP + "KATHLEEN"
Communion Records is set to release U.K. breakout band Catfish and The Bottlemen's debut LP The Balcony on January 6 in the U.S. The single "Kathleen" recently reached #1 on Sirius XM's Alt Nation and is also charting in the top 40 on Alternative Radio Charts. To celebrate the release, the band will return stateside to tour throughout the winter. See below for tour routing details.
The record follows a year of extensive touring for the young British rockers. They played to massive crowds at over 30 festivals including Reading and Leeds, Latitude, Ibiza Rocks, Austin City Limits, Governors Ball and Life is Beautiful.
https://www.youtube.com/watch?v=xrrcVxnjJO8
PREMIERE OF WYCLEF AND AVICII'S "DIVINE SORROW"
Check out the premiere of Wyclef and Avicii's new song, "Divine Sorrow," in the Wall Street Journal HERE!
http://blogs.wsj.com/speakeasy/2014/11/17/wyclef-jean-avicii-team-on-divine-sorrow-in-fight-against-aids/
GANG OF FOUR NEW ALBUM
UK's legendary post-punk GANG OF FOUR will release a new album, What Happens Next, on February 24, 2015 on Metropolis Records in the USA and Canada, and Membran in Europe. The follow-up to the critically acclaimed album Content, What Happens Next features collaborations with Alison Mosshart from The Kills, Robbie Furze from The Big Pink, Gail Ann Dorsey, German superstar Herbert Grönemeyer and Japanese superstar Hotei.
The first album without vocalist Jon King, What Happens Next refers to both the outside world and the band itself: an emphatic commitment to the future. "The focus is more on universal issues, like how individuals behave in certain ways or how our world is constructed, than local issues or current affairs," says founding guitarist and songwriter Andy Gill. "Gang of Four is anything but parochial." When King left the project, a reinvigorated Gill seized the opportunity to re-imagine Gang of Four from the ground up. The new album is an unexpected twist that still operates as the next logical step for the legendary post-punk band.
ART DEPARTMENT NEW ALBUM ON SPOTIFY
The road to Art Department's new album Natural Selection has been paved with mystery and intrigue. After revealing "Cruel Intentions feat. Seth Troxler," the sultry and psychedelic first single and a Pete Tong Essential New Tune, Art Department unleashed "Catch You By Surprise," a moody album cut bursting with raw emotive power.
https://play.spotify.com/album/2JAfKw0pBWQiUxE1chkSkw
MICHAEL FRANTI CONTINUES ACOUSTIC "ONE HEART ONE SOUL" TOUR
Singer-songwriter-guitarist and philanthropist Michael Franti will strip down again, this time for the second leg of his intimate acoustic One Heart One Soul Tour on the East Coast beginning February 9 at Tarrytown Music Hall.
The first leg began on the West coast November 6th with sold out shows in nearly every market. Along with Spearhead bassist Carl Young and guitarist Jay Bowman, Franti will continue to explore new material on the East coast, most in their seedling form – a first for Franti. He explains, "When I write a new song it has to stand up as an acoustic song before I record it with other instrumentation."
https://www.michaelfranti.com/presale
NIMA G PRESENTS DEBUT ALBUM 'STABILITY'
Today San Francisco-based DJ and producer, Nima G releases his debut album Stability, which conjures up a forward-thinking journey deep into the present world of bass-driven house music. Combining elements from classic house with shades of techno and an affinity for bouncing basslines, Stability offers a bold, richly-detailed introduction to the musical world of Nima G. "Every song in this album has it's own story," says Nima. "These songs are inspired by heartbreaks, happiness, anger, and love. I named the album Stability because I believe that we all struggle every day to keep our minds, hearts, and lives in a balance."
https://soundcloud.com/nima-g/sets/stability
CRAZY CARLS RELEASES NEW VIDEO "TO THE STARS"
Dynamic Orlando-based pop rock band The Crazy Carls recently premiered their video for "To The Stars" on Examiner, which accompanies the latest single off their forthcoming third studio album. Frontman Alex Baugh takes viewers on an exhilarating ride combining his signature surfer vibe with a fantasy journey. Garnering almost 2 million views on YouTube and 20,000+ combined Twitter followers and FB likes, the band's fanbase only continues to grow, with Alex and his band touring the US this fall in support of their upcoming album set for release in early 2015.
http://www.examiner.com/article/the-crazy-carls-exclusively-premieres-to-the-stars-music-video-on-examiner-com
"SO YOU THINK YOU CAN DANCE" RETURNS FOR 12TH SEASON IN SUMMER 2015
FOX has renewed the Emmy Award-winning SO YOU THINK YOU CAN DANCE for a 12th season. From 19 Entertainment, a division of CORE Media Group, and dick clark productions, SO YOU THINK YOU CAN DANCE will return in the summer of 2015 with a dramatic new twist.
Throughout the auditions, the dancers who advance will be placed into two teams – the STAGE dancers, featuring those trained in styles such as contemporary, ballet, jazz or tap; and the STREET dancers, hopefuls skilled in hip-hop, animation or breaking. As the auditions continue, the judges, along with each team's All-Star Mentor, will eliminate dancers until only the Top 20 – 10 Street Dancers and 10 Stage Dancers – remain. When the competition goes "live," the Top 20 will be challenged weekly to perform a variety of styles, working with world-renowned choreographers. One dancer from each genre will be eliminated each week leading up to the Season Finale. Who will win…a dancer from the stage or the street? Find out when SO YOU THINK YOU CAN DANCE returns in summer 2015.
IDINA MENZEL RELEASES "BABY, IT'S COLD OUTSIDE" MUSIC VIDEO FEATURING MICHAEL BUBLÉ
Idina Menzel's music video for "Baby, It's Cold Outside," featuring Michael Bublé, is out today. Menzel and Bublé both channel their inner child as their young counterparts (played by Emily Carey and Harry Collett, respectively) serenade each other in this heartwarming visual, directed by Brett Sullivan. Holiday Wishes, a Christmas album recorded by Tony Award-winning singer/actor Idina Menzel, is available now on Warner Bros. Records.
http://www.youtube.com/watch?v=6bbuBubZ1yE
METALLICA RESIDENCY
Metallica will kick off their weeklong residency on The Late Late Show with Craig Ferguson with tonight's entire episode devoted to the band. Metallica will then perform every other night this week. The Late Late Show with Craig Ferguson is on at 12:35/11:35 C on CBS.
http://www.cbs.com/shows/late_late_show/upcoming_guests/
EDENICE SIGN FOR AGOGE RECORDS
The gothic metal band, with producer Gianmarco Bellumori, is already working on new album, that will be out in 2015.
JONEZEN "TEAR THE CLUB UP" FEAT GUCCI MANE
Detroit-bred, Los Angeles-based rapper/songwriter/guitarist/producer Chris Jones a.k.a. Jonezen presents "Tear The Club Up", featuring Gucci Mane and fellow Concore Entertainment artist Natalia Damini. Jonezen is preparing for the release of Beautiful Disaster, also set to feature appearances from Michele Wylen, Ashleigh Munn, Micki Consiglio, Jordan Michael and Lauren Ashley as well as production from Soundroll-Music, 2DEEP, Runaway Muzic, Adamack, Sinima Beats, Kajmir Beats, Will Shine, Diamond Style Productions and Platinum Sellers Beatz.
https://soundcloud.com/jonezen/jonezen-tear-the-club-up-ft-gucci-mane-natalia-damini-official-version
ED SHEERAN LAUNCHES NEW SINGLE "THINKING OUT LOUD"
Atlantic recording artist and 3x-GRAMMY nominee Ed Sheeran is set to launch "Thinking Out Loud," the third single from his chart-topping, RIAA-Gold certified album "x" (pronounced multiply). The single follows back-to-back RIAA-Platinum certified singles "Sing" and "Don't," and has already gone to #1 in 6 countries around the world, including his native United Kingdom.
http://www.youtube.com/watch?v=lp-EO5I60KA
JAMES BLUNT SENDS UP "SMOKE SIGNALS" + NEW SINGLE
Custard/Atlantic recording artist James Blunt has announced details of his much-anticipated new EP. "SMOKE SIGNALS EP" arrives on the iTunes Store and at all DSPs on Monday, December 15th.
"SMOKE SIGNALS EP" – which includes five brand new tracks featured on Blunt's internationally released "MOON LANDING: APOLLO EDITION" and never before available in the United States – is available for pre-sale beginning today, with all pre-orders receiving an instant grat download of the EP's electrifying single, "When I Find Love Again." The track's companion video is streaming now at Blunt's official YouTube channel:
http://www.youtube.com/watch?v=yEl5m8eELeI
STRAIGHT NO CHASER KICKS OFF HOLIDAY SEASON WITH "TEXT ME MERRY CHRISTMAS (FEAT. KRISTEN BELL)"
A lyric video for the song premiered yesterday via RyanSeacrest.com, and is now available via the band's YouTube channel, https://www.youtube.com/user/sncmusic. In its first day online, the video garnered more than half a million views and was one of the top five videos on YouTube.
https://www.youtube.com/watch?v=DpxYDEVIe7E
BILLY IDOL ON GUITAR CENTER SESSIONS 11/21/2014
This Friday, November 21st at 9pm on DIRECTV's Audience Network (channel 239) Guitar Center Sessions will feature Billy Idol.
The punk rock legend and MTV music video pioneer remains one of music's most iconic superstars. In an acclaimed four-decade-long career, Idol has written the songs of a generation, garnered three Grammy nominations, and sold more than 20 million albums worldwide.
http://sessions.guitarcenter.com/
"SO LONG" BY ANJALI RAY
Anjali Ray, raised in New Delhi till the age of 10, draws on her extensive training in classical piano, Indian Hindustani classical vocal training, and occasional moonlighting as a jazz pianist to create emotional and haunting melodies. Learning piano through the British school of music since the age of 4, Anjali's early musical foundation was later strengthened by the contrast of her Indian vocal training, enabling her to begin writing her own songs and communicating in a way words alone never can.
http://promotions.musikandfilm.com/streams/13850/Anjali%20Ray/390/839