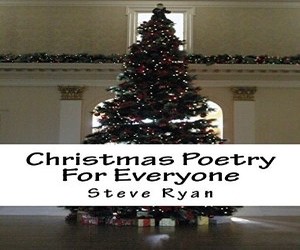 THE HORNS DEBUT SINGLE 'PLAY WITH FIRE'
Melbourne duo The Horns are excited to announce that their debut single 'Play With Fire' will be released on Friday 7 November through iTunes. To celebrate, the two-piece will play a headline show in their hometown of Melbourne at the Railway Hotel, Brunswick, on Friday 5 December.
'Play With Fire', drawing on both artists' diverse rhythmic backgrounds, is an indie-rock offering that's both rousing and cathartic, led by the unwavering vocal delivery of Daniel J.C. and the inventive musical patterns of Roy Amar. The single, along with the band's forthcoming 2015 EP, was recorded with renowned producer Tom Larkin (SHIHAD, Calling All Cars).
https://www.triplejunearthed.com/artist/horns-0
CARACOL VIDEO "SABRES" REMIX
To better translate the visual aesthetic into sound, Caracol worked with Toast Dawg, pushing beyond her folk boundaries to remix three tracks into dark, emotion- filled, electronic music. A video acts as the final and centerpiece of the project. In one shot, it animates the illustrations to the flow of the music, effectively demonstrating the connection these pieces hold as one.
METRONOMY ANNOUNCE NEW SINGLE (WITH VIDEO) FOR "THE UPSETTER"
Metronomy deliver visual for new single, The Upsetter—arguably the unsung masterpiece from the band's fourth studio album 'Love Letters' (Elektra Records/Because Music); a stunning, melancholic, melodic, lo-fi love ballad that was recorded and sung live to become Joe Mount's imaginary campfire sing-along song.
http://www.youtube.com/watch?v=siHQVEStDlg
C4 "WHAT THEY WANT"
C4 has taken his experiences as well as his knowledge and focused them on doing something positive with his life. He is using his hustle/business minded swagger to rise to new heights and says he's not looking back. "Having a good time doing something you love is what its all about" he says "I'm just enjoying life. The success as well as the struggle". With his new Mix Tape "Work Related" coming soon he is eager to leave his mark on the music world.
https://soundcloud.com/theboyc4/c4-what-they-want
DEJ LOAF AND "TRY ME" DEBUT ON URBAN & RHYTHM AIRPLAY CHARTS + VIDEO
IBGM/Columbia Records rapper, DeJ Loaf, has officially exploded into the music landscape with an audible bang. The 23-year-old Detroit native is enjoying a meteoric rise with "Try Me", her sorrowful yet breathy, sing-song-y street anthem. Originally released virally, the song spread across the internet like wildlife, sparking interest in fans and celebrities such NBA star Kevin Durant, Drake, Wiz Khalifa, Big Sean, E-40 and Kylie Jenner, all of whom supported the song on social media.
NEW SINGLE BY ROCKY DAWUNI
Dawuni's sixth album, Branches of the Same Tree, promises to bring him an even wider international audience. Featuring inspiration from the soulful production of Afrobeat legend Fela Kuti, to the positive messages of Bob Marley, and the infectious sing-along anthems of Michael Franti and Matisyahu, the forthcoming album has impressive depth. Straddling the musical boundaries between the Caribbean, United States, and Africa, Dawnui's sound is universally appealing.
http://music-mix.ew.com/2014/11/04/rocky-adwuni-african-thriller-video
X GAMES 2015 INFO
X Games Aspen 2015 tickets are now on sale for the musical performances, Major League Gaming (MLG) competition and premium action sports viewing at Buttermilk Mountain. After a successful concert series at Wagner Park in 2014, X Games will bring the music back to the base of Buttermilk Mountain with a new stage and venue to create a complete event experience for X Games fans. This year's concerts will include performances by Chromeo, Skrillex, Snoop Dogg and Wiz Khalifa, alongside the sport and festival offerings
Fans can purchase a four-show general admission pass for $150. A limited number of preferred four-show passes are available for $200, which include preferred viewing, a private entrance to the concert venue, dedicated preferred restrooms and cash bar. Performances will begin Friday, January 23, at 6:15 p.m., Saturday at 4 p.m. and 9:30 p.m. and Sunday at 4:30 p.m. Tickets are now available for purchase at www.XGames.com/tickets. Fans can also view all four shows streamed live via www.XGames.com. As always, the action sports general admission events are free to the public.
"ZOOTED" REMIX
LA rapper Rene Brown joins Brooklyn's JoeyG.'s for the official Cali Kush remix of "Zooted". Produced by Frankie P, the song brings a touch of West Coast swag to the laid back, smoker anthem!
https://soundcloud.com/theejoeyg/zooted-cali-kush-remix-rene-brown-x-joeyg-prod-by-frankie-p
KHARY DURGAN NEW SINGLE
Khary Durgans continues to build momentum towards the release of his upcoming Swim Team EP, arriving 11/11. Today he drops his new single "Atmosphere," with an assist from The FADER. Backed by lush vocals from newcomer Opus Proper, Khary bares his insecurities with being young and cuffed. "They say I'm too young/But the women that want me/Are old enough to get a rental car or a month lease."
SCOUT PARÉ-PHILLIPS SHARES VIDEO FOR "YOUR LIGHT"
Scout Paré-Phillips' recent recognition as a young and talented visual artist based in Brooklyn, NY – as displayed in her accomplished portfolios – shows only a small portal into the creative road that Scout has chosen to go down. Scout's musical foray started with the Baltimore based post-punk/country act, The Sterling Sisters. Within the Sisters, her skills as one-half of the primary songwriting force, coupled with her varied instrumentation and balladeer vocal projections made way for Scout to step aside and embark on her own solo performances and creative endeavors.
http://www.self-titledmag.com/2014/11/05/scout-pare-phillipsyour-light/?mc_cid=6e7c1bed99&mc_eid=41f2c3e4de
NEW ALBUM BY BUFFALO HUDDLESTON
Using acoustic strings, voice and drums, Buffalo Huddleston Band fuses elements of reggae, folk, classical and hip-hop into its unique brand of melodic upbeat 'folk-hop'. Hailing from Guernsey, the six-piece is one of the island's favourite live acts, attracting a growing and diverse fan base from its energetic shows. The band's sound is characterised by intricate fingerstyle guitar, classical strings, catchy vocals hooks and rap. Founding member Mike Meinke, who has been performing under the name Buffalo Huddleston for several years, plays acoustic guitar and sings. In late 2012 he invited Sarah van Vlymen and Becky Hamilton to join him, adding intertwining violin and viola parts and vocal harmonies. The newly named Buffalo Huddleston Trio went on to release the five-track EP 'Sky High' in September 2013. In the build up to its release Mike's longtime musical collaborator Jull-Z starting joining the trio live, adding rap. In March 2014 the band expanded further with Thomas Bradshaw on upright bass and Simon Prince, who had produced Sky High, on drums. With the lineup complete Buffalo Huddleston Band embarked on a busy summer of gigs all over the Channel Islands while also getting to work on its debut album. 'Sunrise' was recorded and produced in Guernsey and independently released in October 2014.
http://www.buffalohuddleston.com/
SUCH GOLD NEW STUDIO ALBUM 'THE NEW SIDEWALK' STREAMING
"One of the more technically proficient punk acts around right now, Such Gold do a great job of borrowing a page from A Wilhelm Scream's book with their guitar work. ….a new Such Gold album is great news for fans who have been not-so-patiently waiting for new tuneage since 2012's Misadventures came out." – Fuse
http://www.absolutepunk.net/showthread.php?t=3711932
STEVE NASH X FLEA
VICE Sports today expands the Noisey series Back & Forth, this time featuring athletes and artists in conversation. In the premiere, NBA Lakers point-guard Steve Nash talks with Red Hot Chili Peppers bassist Flea about making sacrifices for their respective crafts, getting in the zone, and staying humble.
https://sports.vice.com/video/steve-nash-x-flea
NIGHT TERRORS OF 1927 RELEASE "WHEN YOU WERE MINE" FEAT. TEGAN AND SARA REMIX
Night Terrors of 1927 is the collaborative project of Blake Sennett (formerly of Rilo Kiley and The Elected) and Jarrod Gorbel (former frontman of The Honorary Title). The band has released two remixes of tracks off of their recently released EP, Anything To Anyone. Strange Talk remixed "When You Were Mine," the band's latest single featuring Tegan and Sara that Stereogum had called "a gorgeous piece of work," and "something that sounds like a better Killers single than anything the Killers have released in years."
NEW EP BY THE SMOKING BELLS
With a little something to please every audiophile in the room, The Smoking Bells' sophomore EP, The Civil Service EP is where noise-rock and synth-filled pop melodies become one.
Over a year in the making, The Civil Service EP highlights frontman singer-songwriter Darius Byrne's vocals while showcasing the band's maturity on the bass and drums. The lead track Outrun sets the stage for a fun-filled EP that takes twists and turns along the spectrum of noise to pop sensibilities, tying it up with a neat little bow on the final track, Pug.
"When I started writing the songs for the Civil Service, I knew it would be a bit of a departure from the first EP we put out," said Byrne. "We've been working together as a band now for over two years and I knew we were in a place and point in time where I could really push the complexity of the songwriting and be confident in our ability to delivery."
Not loving this EP is the auditory equivalent of not loving pizza. And if you don't love pizza, what kind of monster are you?
http://www.thesmokingbells.com
NEW SINGLE BY ART DEPARTMENT
After revealing "Cruel Intentions," the sultry and psychedelic first single, and a Pete Tong Essential New Tune, from Natural Selection, Art Department has unveiled new album track: "Catch You By Surprise."
Continuing on the mysterious and moody precedent set by the album's first single, "Catch You By Surprise" is bursting with raw emotive power. Clanging piano chords meet soft, morphing pads in an altogether otherworldly production.
https://soundcloud.com/no19music/art-department-catch-you-by-surprise
DAM GILA "HOME AGAIN"
YAWN frontman Adam Gil is gearing up to release his debut solo LP under the moniker Dam Gila. Due out on November 18th, the album finds Gil building upon YAWN's hazy, psych-infused sound and experimenting with elements of glam and soul, inspired by '60s and '70s greats like The Mamas & The Papas, Harry Nilsson, Elton John, and T. Rex. Culture Collide has the premiere of album track "Home Again," which you can now stream.
http://www.culturecollide.com/feed/detail/song_premiere_home_again_by_dam_gila#.VFqOxEvoZlA
PANIC IS PERFECT "GO GO GO"
this unbelievably catchy song by San Francisco band Panic Is Perfect, "Go Go Go." With a big, bright sound like a Phoenix single, the song is a power-pop jam that will quickly get stuck in your head. The band is letting people download the song at their website.
"Go Go Go" is the first taste of the band's first release, a new EP that will be coming out in 2015 with more details to be announced shortly.
https://soundcloud.com/panicisperfect
SOFT TOUCH FEAT SILYA
Soft Touch continue their release schedule with Dither Down Records with "Swim In The Night" Feat. Silya. The track conjures up the essence of the digi-R+B/dance phenoms of Expose, Animotion, and the famous Prince and Sheena Easton collaborations. The voice pulling everything together this time is Norwegian powerhouse Silya, who has duetted with Cee Lo Green and has been covered by Vanessa Hudgens. It's clear there's nothing this amazing voice and talent can not provide.
http://music-mix.ew.com/2014/11/04/soft-touch-swim-in-the-night-silya/
SAM HUNT DELIVERS COUNTRY MUSIC'S BEST-SELLING DEBUT ALBUM SINCE 2011
MCA Nashville's Sam Hunt released his debut album MONTEVALLO last week, and with 69,881 units sold, the album lands at No. 1 on the
Billboard Country Albums chart and is the best-selling debut album for a country artist since 2011.
MONTEVALLO is earning praise across the board. Produced by Zach Crowell and Shane McAnally, Billboard gives the album four out of five stars and The Washington Post calls MONTEVALLO "the most seductive, deceptively original and flat-out best album released this year."
https://itunes.apple.com/us/album/montevallo/id923457599?ign-mpt=uo%3D4
THE TWO TENS ON HUFFPO
Los Angeles Rock Duo The Two Tens have just released a video for their track "Scene." "Scene" is the lead single off the band's new EP "Volume 1," available now on iTunes from Knitting Factory Entertainment.
"'Scene' is a high energy explosion of sound that hits its mark from the first outburst!" – Melissa Webster, The Huffington Post
https://www.youtube.com/watch?v=XLVXDPSdGD4
SUGE KNIGHT GETS BAILED OUT
Everlert Entertainment posted bail in the amount of $500,000 on behalf for Rap Mogul Suge Knight as part of its ongoing efforts to create a comprehensive Joint Venture with Suge Knight in various entertainment projects.
Mark Blankenship, President of Everlert Entertainment, said: "We believe in Suge Knight and are committed to making sure that Suge Knight gets justice and is vindicated so we will do everything in our power to make sure Suge Knight tells his story to the world and sets the record straight."
BOBBY BAZINI LIVE VIDEO
Bobby is already a sensation in Canada – he's the #3 selling artist of the year, and we brought him over to the United States to introduce him to new fans.
"Where I Belong," his album was just certified platinum in Canada, and we're currently working the single "Heavy Love." Bobby has a really vintage, soulful, earthy sound (I compare it to a Louie Armstrong-type).
WILLIE NILE NEW ALBUM NEXT WEEK
In his three and a half decades as a recording artist, Willie Nile has earned a reputation as a fiercely committed rock 'n' roller, as well as a singular songwriter possessing a rare insight into human nature and an uncommon eye for emotional detail. It's Nile's introspective side that fuels If I Was A River, a deeply compelling ten-song collection that diverges from his usual sound, while affirming the remarkable melodic and lyrical skills that have long endeared the artist to his passionately loyal fan base.
In contrast to the rousing, guitar-based rock 'n' roll that's been the focus of the dozen albums that he's released since 1980, If I Was A River, which will be available on CD at live shows and at willienile.com, and as a digital download after November 11, features ten stirring original compositions on which Nile accompanies himself on piano, with sparse arrangements that keep the focus firmly on the songs and Nile's deeply felt performances.
LORDE RELEASES "YELLOW FLICKER BEAT" MUSIC VIDEO
The Grammy Award winning artist not only contributed four tracks to the soundtrack for the forthcoming The Hunger Games: Mockingjay – Part 1 [Republic Records] but she curated the entire lineup of artists which will feature many unforgettable collaborations including the recently announced track from Major Lazer feat. Ariana Grande, as well as Stromae feat. Pusha T, Q-Tip, Haim, CHVRCHES, Tove Lo, Charli XCX feat. Simon Le Bon, Raury, Grace Jones, a special Kanye West rework of LORDE's already released hit single "Yellow Flicker Beat," and more. Full tracklisting is listed below.
http://www.vevo.com/watch/lorde/Yellow-Flicker-Beat-%28Hunger-Games%29/USUV71402314
BRANDY CLARK WINS CMA SONG OF THE YEAR AWARD
Critically acclaimed singer/songwriter Brandy Clark won her first-ever CMA Award, for "Song of the Year" for "Follow Your Arrow" (which she co-wrote with Shane McAnally and Kacey Musgraves, and was recorded by Musgraves), during last night's "48th Annual CMA Awards." The three writers were previously nominated together in that category in 2013 for co-writing Miranda Lambert's No.1 hit song "Mama's Broken Heart."
When asked how she felt, Clark said, "When I came off stage, Vince Gill grabbed me and said 'you just won the biggest award you can ever win. I know, I've won them all and this one means the most to me.' That about sums it up!"
http://www.brandyclarkmusic.com/
HARN SOLO "RIGHT ON TIME" VIDEO
Harn SOLO delivers visuals "Right On Time" with his upcoming mixtape "Traveling Man" set to release on Reaching Higher Records this Fall.
The video was shot by @ScottHarnPhoto at the locations of Capitol Hill and downtown Denver. After spending the better part of five years in New Orleans crafting his music; Harn SOLO recently moved to the Rocky Mountains to expand his career horizons.
http://www.youtube.com/watch?v=zqqP3FPz-Pk
A DAY TO REMEMBER PREMIERE "I'M ALREADY GONE" VIDEO
In 2014, A Day To Remember independently launched their Self Help Festival, bringing in 12,000 fans to the festival in San Bernardino, California. In October, Self Help made its Northeastern debut to a sold out crowd of 9,000+ in Philadelphia. Earlier this year, A Day To Remember played their largest headlining show to date in front of 9,000+ fans at London's Alexandra Palace. The band will headline a UK tour in November, followed by holiday shows in December.
http://www.vevo.com/watch/a-day-to-remember/Im-Already-Gone/USA2P1474910
SLOW CLUB "EVERYTHING IS NEW" VIDEO PREMIERE ON NOISEY
Slow Club – the duo of Rebecca Taylor and Charles Watson – debuted their new video for "Everything Is New," off third album Complete Surrender, yesterday via Noisey. Directed by the band and Andrea Sisson & Pete Ohs, and shot at various Los Angeles locations during Slow Club's September/October US tour.
http://noisey.vice.com/blog/Slow-club-everything-is-new-video
MIGOS DROP NEW MIXTAPE
Atlanta rap trio Migos dropped their fifth mixtape 'Rich N*gga Timeline' via LiveMixtapes. Fresh off the heels of an electric performance on the BET Hip Hop Awards and two Powerhouse shows, the group released the monster 18-track mixtape to give fans new music while they continue working on the debut full length album.
http://www.livemixtapes.com/mixtapes/30538/migos-rich-nigga-timeline.html
COASTS "LET GO"
Coasts are bringing what can only be considered one of the most infectious indie anthems of '14 in their new version of A Rush Of Blood. The track, pinned with Zane Lowe's "Hottest Record In The World" a few weeks back, is the title track to a 4 song EP out via Tidal Recordings on December 1. You can now stream the Let Go, also taken from the EP:
https://soundcloud.com/coastsband/coasts-let-go-1
REAL OR FAKE: KICKSTARTER HALLOWEEN PRANK TURNS DEADLY
Steve Wolsh, WithAnO Productions, and the producers of MUCK wish to our fans to the families affected, as we attempt to seek more information about what occurred. Anchor Bay Entertainment, which will release MUCK in theaters next March, was in no way involved with the MUCK cast members depicted in the video. From the footage, it appears that a group of cast & crew plots to scare unsuspecting Halloweeners in an attempt to promote the Muck: Kickstarter. Utilizing the creature effects team from the MUCK films, they put an actor in full body makeup, when a neighborhood man, apparently not in on the gag, attacks the actor with a pitchfork – stabbing him through the rib cage.