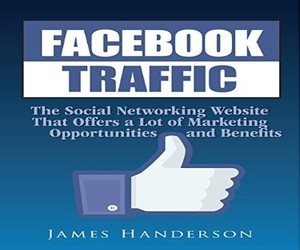 READABLE GRAFFITI NEW SINGLE
The friendly peeps at Readable Graffiti are back with an exciting new EP, "Out to the Races", the follow up to the critically acclaimed "Male Mood Swings" EP.
"Out to the Races" is a typically eclectic and bold release from the lads, combining their love of electronica's unconventional sounds and song structures with the kind of confident songwriting, melodies and harmonies that aren't often found near the dancefloor. The new EP sees Readable Graffiti stretch their range even further, blending sweet vocals, detailed soundscapes and maximalist dancefloor vibes, rewarding the headphone listener and the tweaked-out dancefloor goon in equal measure.
https://soundcloud.com/the-a-3/readable-graffiti-out-to-the-races
DAMIEN RICE'S MY FAVOURITE FADED FANTASY STREAMING IN FULL
My Favourite Faded Fantasy is receiving widespread critical acclaim—The New Yorker explains the album "finds Rice's dusky voice in prime form, delivering poignant ballads that traffic in heartfelt lyrics," while Stereogum hails "the prettiest and most properly epic-sounding piece of music he's ever released." Rice will perform on "The Late Show with David Letterman" on November 17.
http://www.npr.org/2014/11/02/359335290/first-listen-damien-rice-my-favourite-faded-fantasy
VALERY GORE VIDEO PREMIERE VIA NOISEY
Shot and edited by Sebastian Fishchbeck, "Hummingbird In Reverse" is, as Noisey's Ilana Kaplan suggests, "It's pretty fucking beautiful see the world through Valery Gore's eyes. It's impossible not to relate to her exploration of the human condition, nostalgia, love and loss." I'm in 100% agreement. We're releasing "Hummingbird In Reverse" this morning, the single is from her new LP Idols In The Dark Heart.
http://noisey.vice.com/blog/valery-gore-premiere
NAOMI PUNK VIDEO "TELEVISION MAN"
Today, Naomi Punk share their music video, "Television Man," the title track from their recently released album.
The video was created by Robin Stein, who "found inspiration in 1970's imagery of body building and the Philip Lorca Dicorcia photography series "Lucky 13". Using mirrors and digital rendering, he was able to manipulate video imagery, highlighting how "The contours of extreme musculature could become an abstract and dark visual medium."
http://www.youtube.com/watch?v=NFG_UePUvNQ
OUR LAST ENEMY NEW LYRIC VIDEO
OUR LAST ENEMY have premiered their new occult-themed lyric video for Wolves of Perigord via Bloody-Disgusting.com today, which may be watched at this location. The video contains imagery and hidden messages designed by the band, which elude to the 1766 event in France, where eighteen residents of the French town Perigord were attacked and killed by a pack of wild wolves.
http://bloody-disgusting.com/videos/3320127/last-enemy-wolves-perigord-lyric-video-premiere-exclusive/
MEGHAN TRAINOR ANNOUNCES 2015 "THAT BASS TOUR" NORTH AMERICAN HEADLINE DATES
Kicking off 2015 with a bang, Meghan Trainor will launch her first ever North American headline tour. THAT BASS TOUR, produced by Live Nation, sees the platinum-certified rising pop star perform in major markets across the U.S. and Canada beginning February 11, 2015 at the Vogue Theatre in Vancouver, BC with stops in New York City, Los Angeles, Toronto, Chicago and Washington DC. Australian pop band, Sheppard, will be special guests on Meghan's tour. A full list of dates is below. Tickets go on sale Nov. 8. Fans can expect an unforgettable show night after night with Meghan on the THAT BASS TOUR.
http://www.meghan-trainor.com/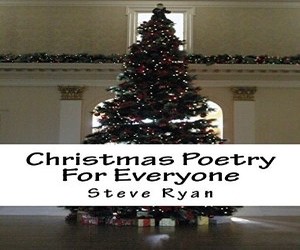 DELICATE STEVE TO OPEN FOR TAME IMPALA DURING FALL 2014 TOUR
Delicate Steve is the brainchild of New Jersey-based songwriter and multi-instrumentalist Steve Marion. As NPR has said, "Delicate Steve's music maintains the capacity to surprise…guitar showcases that don't shred, dance records that don't adhere to familiar beats and classic-rock throwbacks that fan out into world music, prog, reggae, surf-rock and more, with the propulsive jitteriness and sideways oddness of Ratatat or Dirty Projectors." SPIN has called the music "a kaleidoscope of bouncy pan-African polyrhythms and swooping six-string melodies, like the Dirty Projectors with guitars instead of singers." The band will open for psych rockers Tame Impala as they embark on a U.S. tour this fall in support of their latest release, 2012's Lonerism. Delicate Steve will then play a late show at Mercury Lounge on November 20. Tickets for that performance are $12 and available at www.mercuryloungenyc.com.
BORN CAGES PREMIERE VIDEO FOR "ROLLING DOWN THE HILL"
"The song seems to be buzzing everywhere you look," says Hype Machine blog Kick Kick Snare. "Rolling Down The Hill has already caught the ear of numerous major radio stations across the country as the band toured this fall in support of the new single. The song has also made its way onto television, having been featured on The MLB Network. A remix by German producer Glastrophobie hit #2 on Hype Machine's popular remix chart. Born Cages just wrapped up New York City's CBGB and CMJ Festivals, where they were named Top 5 Acts to watch at both.
https://music.yahoo.com/blogs/music-news/born-cages-premiere-video-for–rolling-down-the-hill–160743686.html
BAT MANORS DEBUT SINGLE
Bat Manors is the brain-child of twenty-year-old singer-songwriter Adam Klopp, supported by a cast of friends that can number as many as twelve on stage. The debut LP "Literally Weird" is a story of love, sexual discovery, and losing your faith in one of the most faith-driven communities in the world. The album drops January 26th, 2015 on Bleed101 Records
https://soundcloud.com/bleed101-records/manifest-destiny-by-bat-manors/s-on8JI
TWIN SHADOW SIGNS TO WARNER BROS. RECORDS
Warner Bros. Records is pleased to announce that it has signed George Lewis, Jr., AKA Twin Shadow, to its roster, and will release the Los Angeles-based artist's third album, next Spring. Twin Shadow will then embark on a headline tour behind the album starting in March 2015. Earlier this year, Twin Shadow released the single 'To The Top,' which he performed on Conan in June. Billboard stated, "Twin Shadow's canyon-sized 'To The Top' has lofty goals and proceeds to soar straight past them," and Stereogum deemed the track a "masterpiece" and "possibly the biggest, grandest thing that Lewis has ever recorded."
JEROME ISMA-AE & STROBE NEW SINGLE
Jerome Isma-Ae & Strobe have created the ideal sunset tune! With an instantly catchy guitar riff and smooth textures, "Vila Nova" fits perfectly into its new, 2014 shoes. Already seeing radio support from Cosmic Gate, Gareth Emery, Bobina and Blasterjaxx, "Vila Nova" is out now on Jerome Isma-Ae's own Jee Productions.
http://www.beatport.com/release/vila-nova-2014/1396303
ARIANA GRANDE & THE WEEKND PREMIERE THE MUSIC VIDEO FOR "LOVE ME HARDER"
Click below to view:
http://www.vevo.com/watch/ariana-grande/Love-Me-Harder/USUV71402652
EMPATHY TEST NEW SINGLE ON KCRW
The empathy test in Ridley Scott's Blade Runner is based on the premise that machines, no matter how advanced, lack compassion. But for childhood friends, Isaac Howlett (vocals) and Adam Relf (production), Empathy Test is about finding emotion in the machine. With soaring synthetic chords, precision beats, and jubilant 80s melodies — all coated in soft, irresistible melancholy — the London-based duo takes inspiration as much from modern acts like CHVRCHES and Purity Ring, as it does from Vangelis and Depeche Mode.
http://blogs.kcrw.com/musicnews/2014/11/kcrw-track-premiere-empathy-test-here-is-the-place/
GOO GOO DOLLS ANNOUNCE "EMBRACE THE WORLD" BENEFIT SHOW
The Goo Goo Dolls are excited to be partnering once again with LA's Good Shepherd Shelter and playing a very special benefit event at The Troubadour on December 15th. All proceeds from the show will go directly to the Shelter, and all ticket buyers are also encouraged to bring a new unwrapped toy for collection to the show. Tickets for the event are $40 and go on sale November 7th.
The Good Shepherd Shelter has an extensive history dedicated to helping women and girls who have been abused or exploited in their life situations. Their mission is "to stop the generational cycle of domestic violence by providing individualized, comprehensive services and shelter to battered women and their children and by raising the level of community awareness through advocacy and education," through tools like their separate family apartment units, education and schooling options for children and adults, therapeutic services, and legal advocacy, all on site. They are online at http://www.goodshepherdshelter.info/ and via phone at (323)737-6111.
http://www.goodshepherdshelter.info/
K. MICHELLE RELEASES NEW SONG "MAYBE I SHOULD CALL"
Pre-order K. Michelle's upcoming album "Anybody Wanna Buy A Heart" on iTunes: http://smarturl.it/AWBAH.
NICKELBACK TO RELEASE "NO FIXED ADDRESS" NOVEMBER 17
Globally celebrated, multi-platinum rock band NICKELBACK will now release No Fixed Address [Republic Records] on Monday November 17, 2014. The highly anticipated album is their eighth full-length and first under their new deal with Republic Records. It's also one of the biggest rock 'n' roll happenings of the fall season…
The digital pre-order for the record goes live to participating online retailers starting November 4. The iTunes and Amazon Digital Music pre-orders unlock immediate downloads of the chart-dominating singles "Edge of a Revolution" and "What Are You Waiting For?" in addition to "Get 'Em Up." On November 4 you can pre-order at this link and receive those three songs from iTunes and Amazon Digital Music as instant grat tracks. "Edge of a Revolution" and "What Are You Waiting For?" are currently available at all online retailers including iTunes, Amazon Digital Music, Google Play and more.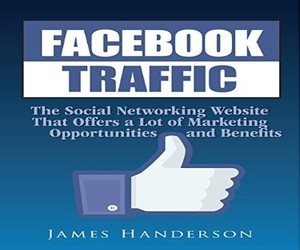 TOTEM REVEALED ARTIST/PRODUCER RELEASES FOLLOW UP TRACK "LO-FI"
Artist/producer TOTEM has wowed with his voice and his vibe since his first demo went up on SoundCloud a year ago. But his latest release, "Lo-Fi," is a testament to his dedication to the craft of songwriting. There are no gimmicks here, no pandering to the latest trend. TOTEM's trademark haunting vocals lend themselves beautifully to a story of looking for beauty beneath love's sometimes turbulent facade.
https://soundcloud.com/totemism/lo-fi-1
NEW SINGLE & ALBUM FROM THE DECEMBERISTS
The Decemberists will release their seventh studio album, What a Terrible World, What a Beautiful World, on January 20, 2015 on Capitol Records. It will be released in the U.K. and Europe on Rough Trade Records the day prior – January 19. Produced by the band and long-time collaborator Tucker Martine (My Morning Jacket, Neko Case), it is The Decemberists' first full-length studio album since 2011's The King Is Dead, which debuted at No. 1 on the Billboard 200 and contained the GRAMMY®-nominated single "Down By The Water."
http://www.vevo.com/watch/the-decemberists/Make-You-Better-%28Visualizer%29/USUV71402479
DREAM POLICE (FOUNDING MEMBERS OF THE MEN) LP STREAM
Dream Police is Mark Perro and Nick Chiericozzi (best known as the founding members of The Men), their album Hypnotized is out next week (11/11) on Sacred Bones Records but you can hear the album in its entirety via Pitchfork Advance.
http://pitchfork.com/advance/582-hypnotized/?mc_cid=d87ddb495e&mc_eid=41f2c3e4de
MEDESKI SCOFIELD MARTIN & WOOD TO HEADLINE HOUSE OF BLUES IN BOSTON ON SUNDAY, DECEMBER 7
Medeski Scofield Martin & Wood are touring in support of their latest album Juice, which debuted at No. 1 upon its release on the Billboard Jazz Album Chart. The ten-date run stops in Boston, MA at House of Blues on Sunday, December 7.
When:
SUNDAY, DECEMBER 7
Doors: 7pm
Where:
HOUSE OF BLUES
15 Lansdowne St
Boston, MA 02215
(888) 693-2583
http://concerts.livenation.com/event/01004CE1261CA618
FREE DOWNLOAD FROM THE FLOODGATES
The Floodgates have recorded a gently-brooding acoustic version of their debut single 'You', available for sharing and free download, here:
http://emailunlock.com/thefloodgates/you-acoustic
SIR SLY ANNOUNCE NORTH AMERICAN TOUR WITH KONGOS
Cherrytree/Interscope Records recording artist Sir Sly have announced details of their North American tour supporting Kongos. Following sold out tours with The 1975, St. Lucia and a national co-headline tour with Wolf Gang, Sir Sly return to the road this January for a two month tour commencing January 29th at Gas Monkey Bar N' Grill in Dallas, Texas. The tour also makes stops at Irving Plaza in New York City and Marathon Music Works in Nashville before wrapping on March 13th in Los Angeles at The Wiltern.
A limited number of pre-sale tickets for the winter 2015 shows begins on Wednesday, November 5 at 10am local at sir-sly.com Tickets go on sale to the general public beginning Friday, November 7 at 10am local.
NEW SINGLE BY BEND
Their reception so far has been spectacular with Pigeons and Planes comparing their sound to Alt J, Fresh New Tracks praising their passion and countless other kind words. BEND also featured on G-Eazy's "Gotta Go" in the past year and are going into their upcoming EP with a whole lot of momentum.
https://soundcloud.com/bend/colourvision
BIO OF THE GODFATHER OF HIP HOP
In GIL SCOTT-HERON: Pieces of a Man (St. Martin's, November 11), Marcus Baram offers the first biography of the musical legend, which Booklist calls an "exacting, intimate, and sensitive portrait [that] preserves and honors Scott-Herron's unique genius and essential legacy." Newsweek has a fascinating excerpt from the book today, in which legendary producer Clive Davis compares the first time he saw Scott-Heron perform to his experience first hearing Whitney Houston and Patti Smith.
Largely regarded as the godfather of hip-hop, Scott-Heron maintained a cult following throughout his life, even as he grappled with the personal demons that fueled so many of his lyrics and eventually lend to his death in 2011. Based on unprecedented, exclusive access to Scott-Heron, his friends, collaborators and his entire family, GIL SCOTT-HERON traces the volatile journey of a trouble musical genius. From southern roots in Tennessee to New York City, Baram charts Scott-Heron's twisted path to redemption and enduring fame, putting the complicated icon into full focus.
http://www.newsweek.com/gil-scott-heron-black-poet-musician-and-author-didnt-want-be-compared-anybody-281288
NEW VIDEO BY ENRIQUE DRAGON
"Out Here" is a new hilarious and true-to-life single and video by Kosine of the hit production duo Da Internz. He is releasing the single and video under his artist alias Enrique Dragon. The single takes on baby mama drama, the jealous feelings of a child support paying baby daddy all with a unique and extremely creative twist. Da Internz is comprised of Kosine and Tuo who are best known for their #1 hit "Anaconda" by Nicki Minaj, "Dance (A$$)" by Big Sean and "Birthday Cake" by Rihanna. The Internz have a huge slate of new singles coming including follow up's with Big Sean and new productions with Usher, Lil Wayne, and a new track with Ludacris and Miguel, to name a few.
http://www.youtube.com/watch?v=R7qRwZbPtDo
NEW ALBUM BY SPAIN TODAY
With an album premiere via NPR tastemaker station WXPN, in Philadelphia, iconic slowcore progenitors Spain, featuring singer/bassist Josh Haden, will release Sargent Place, their 5th studio album on November 4th.
In conjunction with the album release, via Dine Alone Records, Magnet Magazine will premiere the music video for the album's lead single, "Love At First Sight." Directed by Niko Solorio, the story unfolds at Time Travel Mart, at 1714 Sunset Boulevard in Echo Park, Los Angeles. Specializing in products imported from the past and future, the eclectic vibrant store carries random oddities such as Viking odorant, robot milk, robot toupees, robot emotions, mammoth chunks, and a replica of the Stanley Cup. The Mart is also home-base for 826LA, a non-profit writing and tutoring center dedicated to supporting students ages 6 to 18 with their creative and expository writing skills, and to helping teachers inspire their students to write.
SEAWAY STREAMS NEW EP
Ontario, Canada pop punk band, Seaway is currently streaming their new EP All in My Head in its entirety here. All in My Head, Seaway's debut release on Pure Noise Records which was engineered and produced by Anton DeLost at MediaOne Studios, will be available everywhere tomorrow. Seaway is also supporting Four Year Strong, Transit and Such Gold on tour November 2nd through 21st.
http://www.absolutepunk.net/showthread.php?t=3711789
SPICE & VYBZ KARTEL NSFW VIDEO
Spice and Vybz Kartel do it again! Following the massive success of their 2008 hit "Romping Shop," dancehall's finest team up again on the brand new song and video entitled "Conjugal Visit."
http://www.worldstarhiphop.com/videos/video.php?v=wshhKnO5B3t25Okw4Rs8
THE BIG ORLANDO PRESENTED BY X107.3
New Politics, Sleeper Agent, The Unlikely Candidates, and Knox Hamilton have been added to the band lineup for The Big Orlando, set for Sunday, December 7 at the Central Florida Fairgrounds in Orlando, Florida. The inaugural event will also feature performances from multiplatinum bands Fall Out Boy and Weezer, along with Young The Giant, Dirty Heads, J Roddy, Big Data, Bear Hands and Twin Atlantic.
In addition, The Big Orlando has added a third stage–the aXis Local Noise Stage–which will feature performances from local bands including: The Crazy Carls, The Hip Abduction and A Hero's Fate.
YO GOTTI FEAT LIL BOOSIE
Last week was a busy week for Memphis Rap Star, Yo Gotti. He performed for the Memphis Grizzlies home opener where they won their first home opener since moving to Memphis from Vancouver. Could Yo Gotti be their good luck charm?!
https://soundcloud.com/yogottikom/i-feel-like-clean-feat-boosie-badazz
SAM HUNT EARNS PLATINUM STATUS
Sam Hunt's lead single "Leave the Night On," off his major label debut album MONTEVALLO, lands at No. 1 on both the Billboard and MediaBase charts this week making it Hunt's first chart-topping single as an artist. The song also becomes Hunt's first RIAA-certified Platinum title, registering more than 1 Million in sales. Written by Hunt, Shane McAnally and Josh Osborne, "Leave the Night On" was the highest debuting new artist single in the history of Country Aircheck and quickly made its way to the peak position.
"Leave the Night On" is Hunt's third No. 1 as a songwriter following "Come Over" recorded by Kenny Chesney and "We Are Tonight" recorded by Billy Currington. Additional writer credits include Keith Urban's recent Top 10 "Cop Car."
ED HARCOURT NEW SINGLE OUT NOW
Acclaimed songwriter Ed Harcourt tops off an eventful 2014 with new single 'The Way That I Live'.
Recorded at the legendary Abbey Road Studios, with the same engineer and string ensemble who helped concoct his latest full-length album, Back Into The Woods, 'The Way That I Live' has been selected to soundtrack Burberry's Festive 2014 global advertising campaign.
Hear the track and watch the Burberry short film starring Romeo Beckham, 'From London With Love' on YouTube:
STONY BOY "MY LIFESTYLE" VIDEO
Hip-hop artist, rapper and producer Stony Boy has today announced the release of his brand new single 'My Lifestyle', which is available now on iTunes and through all major digital retailers. The official music video for the track premiered on YouTube on October 29, 2014 and has already amassed over 3,300 views.
http://www.youtube.com/watch?v=nmS2Mjg7ILA
BEYONCE PLATINUM EDITION BOX SET TO RELEASE NOVEMBER 24, 2014
On Monday, November 24, 2014, Beyoncé will globally release BEYONCÉ Platinum Edition Box Set. The 2 CD/2 DVD limited edition package will include new songs, "7/11" and "Ring Off" plus four new and unreleased remixes with some superstar collaborators. The original, critically acclaimed self-titled visual album, featuring 14 songs and 17 videos, is also included.
The special edition box set features a live performance DVD that chronicles the year-long "Mrs. Carter Show World Tour," a mini version of the official 2015 Beyoncé calendar, and more.
http://pitchfork.com/news/57292-beyonce-announces-four-disc-beyonce-platinum-edition-box-set-featuring-previously-unheard-cuts-711-and-ring-off/
NODIS "DON'T SELL IT" VIDEO
Washington D.C. rapper and Eleven11 collective member Nodis presents the DJ Fam-directed music video for "Don't Sell It", his self-produced single from 22nd Century, his forthcoming debut mixtape featuring production from Waka Flocka collaborator District 9 as well as Grammy-winning producer Blac Elvis (Beyonce, Ludacris, Ciara, Kelly Rowland, Fergie, Kelis, Nelly, Pussycat Dolls).
http://www.youtube.com/watch?v=f7mEpniasZE
TAYLOR LOCKE DEBUT VIDEO
"As soon as I set my eyes and ass on a couch car, I knew it would be the only form of transportation that I'd ever need to make a music video about," says Taylor.
"Running Away From Love" is the debut single and video from Taylor Locke's forthcoming album. "Time Stands Still" is the first solo offering from ex-Rooney guitarist and vocalist Taylor Locke and, despite it's title, the record is a testament to creative momentum and personal growth for Locke. While it's Locke's first release as a true solo artist, it's not your typical singer songwriter fare.
http://www.laweekly.com/westcoastsound/2014/11/04/watch-taylor-locke-take-the-couch-car-out-for-a-spin-video-premiere
EMPTY MOON STREAMS 'THE SHARK'
Oakland-based indie-folk outfit Empty Moon is pleased to release their debut LP, The Shark, available today, November 4, 2014 via High Dive Records. "I feel like The Shark is a great next step for me musically and lyrically," explains Brendan Hangauer (AKA Empty Moon). "I couldn't be happier with the way it was recorded. I think it is my most mature album I have ever made."
http://www.popmatters.com/post/187587-empty-moon-the-shark-album-stream-premiere/
HERO FOR TODAY "ALL YOU WANTED" VIDEO
Hero For Today is a high-energy Pop/Rock band from Orange County, California that epitomizes the Southern California lifestyle. They've written and recorded some incredibly catchy songs with inspirational lyrics that kids today really relate to – but what really sets this band apart from all others are the melodic, powerful, complex guitar harmonies and solos. Rocko, Sam, Eric and John, the four members of Hero For Today, continue to attract loyal new fans show after show.
BY DIVINE RIGHT POST NEW DEPECHE MODE COVER
By Divine Right releases "New Life," the second single from their upcoming tribute to Depeche Mode's 1981 classic, Speak and Spell. Listen to the track HERE.
Speak and Spell is the only Depeche Mode record written by Vince Clarke before he quit the band. With their tribute, By Divine Right digs beneath the synth pop foundations of the album to uncover a treasure trove of unexploited riffs.
https://soundcloud.com/headless_owl_records/by-divine-right-new-life-depeche-mode/s-MGOd5
ANAWAN REVEALS "ONE OF US IS DEAD"
The members of Anawan all met while studying at Bennington College. Since their debut album release Soft Wings, Anawan has toured across the northeast and performed in New York at Glasslands, Pioneer Works, and at Baby's All Right with fellow artists Nat Baldwin, Celestial Shore and Son Lux. Their sophomore album All Material, released on New Amsterdam Records revealed a tight knit group of friends growing together to create beautifully human music which evokes a curious nature and reflection. Anawan is yet another evolution, sure to inspire.
http://www.popmatters.com/post/187735-anawan-one-of-us-is-dead-audio-premiere/
BEN STEVENSON DEBUT EP "DIRTY LAUNDRY" AVAILABLE TODAY
Singer/songwriter Ben Stevenson's debut solo EP Dirty Laundry is available today via Culvert Music. The Toronto based artist has previously worked in the production world alongside Boi-1da and Vinylz. Dirty Laundry has production by Happy Perez (Frank Ocean, Miguel) and features seven new tracks showcasing Ben's sultry and soulful sound.
https://itunes.apple.com/us/album/dirty-laundry/id932148939