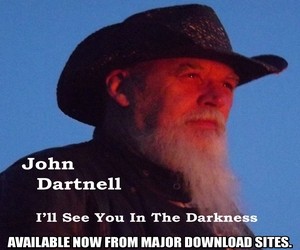 MUSIC DOCU ON FELA KUTI
FINDING FELA, Academy Award-winning filmmaker Alex Gibney's latest documentary on Afrobeat pioneer Fela Kuti, comes to iTunes and Multiple Digital Platforms TODAY and Cable Movies On-demand on November 1st.
Released theatrically by Kino Lorber this past August, it has played in over 60 North American markets so far including New York, Los Angeles, San Francisco, Boston, Seattle, Chicago, and New Orleans. The film has garnered significant critical and audience acclaim and continues to play theatrically across the country (http://findingfela.com/#the-film-and-showtimes).
PLAY-N-SKILLZ PREMIERE MUSIC VIDEO FOR NEW SINGLE "LITERALLY I CAN'T"
Multi GRAMMY award-winning, multi-platinum selling production team Play-N-Skillz today release the official music video for new single "Literally I Can't" featuring Redfoo, Lil Jon and Enertia McFly. The video premiered exclusively on MTV2, MTV Hits and MTV.com, and is also now available on iTunes and at all digital providers. "Literally I Can't" is the first single from the duo's new album to be released on Party Rock Records.
http://www.youtube.com/watch?v=PC52toizz8U
DLABRIE VIDEO "MANIAC"
One of Oakland's dynamic Hip Hop artists, DLabrie has been making noise for years now, as he has navigated his way through the independent scene and along the way sold over 80,000 units through his imprint RonDavoux Records. DLabrie has been featured on MTV, CNN, NBC, toured the world with some of music's biggest stars, and organized artists through non-profit Hip Hop Congress.
https://www.youtube.com/watch?v=s7vvUV2VCFc
NEW VIDEO BY ROADKILL GHOST CHOIR
About the video, lead singer Andy Shepard said: "We found a box of old VHS tapes at this thrift shop in Deland, Florida. One was this old Italian b-horror movie that must have been recorded off of late-night television. The tape was so messed up we couldn't really tell what was happening so we just imagined it. Cults, people in cages, stabbing, running. It doesn't make any sense but it scared the hell out of everyone. We left it on a loop in the studio and it became the inspiration for 'A Blow to the Head'. We took some of the VHS footage and messed with it to make the video. There was also conveniently this old movie poster in the box – see if you can translate it."
GARDEN & GUN'S SECOND ANNUAL JUBILEE WEEKEND
Garden & Gun proudly announces the line-up for its second annual MADE IN THE SOUTH WEEKEND: JUBILEE, celebrating the best and brightest of Southern culture from December 5-7, 2014 at Charles Towne Landing in Charleston, South Carolina. Created as the ultimate expression of the magazine, JUBILEE is part of G&G's mission to showcase the South's talent in areas ranging from star chefs and boutique spirits to fashion, music and heirloom-quality craftsmanship. JUBILEE is proud to announce the addition of two dynamic musical performances to the schedule as part of Garden & Gun's dedication to discovering and featuring rising Southern musicians.
http://www.gardenandgunjubilee.com/2014/
EXORCISM VIDEO "HIGHER"
"Higher", the new drum video from international metallers EXORCISM, featuring drummer Alexis Von Kraven (MOXY), can be viewed below. The song was taken from EXORCISM's critically acclaimed debut album "I Am God".
The clip was directed by Beto Garcia, Drum Engineer – Emilio Garcia (Digisound Mexico), Studio – Yazid Raffoul(Digisound Studio), editing by RockNGrowl andFireSphyra Entertainment Marketing. Special thanks to Valerio Mendoza. The video was filmed at Digisound studio in Metepec, Mexico.
VASSY COVER NEW RADICALS VIA BILLBOARD
Today, the singer debuts her infectious cover of New Radicals track, "Get What You Give," on Billboard. Vassy brings her signature peppy flare to the table for a dazzling cover of the track, breathing new light to the classic tune.
http://www.billboard.com/articles/columns/pop-shop/6304073/vassy-new-radicals-cover-premiere
NEW VIDEO BY DREAMERS VIA SPIN
Prepare to embark on a journey withDREAMERS, with their unique brand of grunge that is nostalgic for a space somewhere between art-school eccentric and the late 1970s punk scene.
With their debut self titled release, set to drop later November 18th , DREAMERS are ready to send their kaleidoscopic sound out into the universe. Their music will tug at your heartstrings and have you dancing around the room all in one fell swoop.
http://www.spin.com/articles/dreamers-conjure-slasher-flicks-for-halloween-y-my-little-match-video/
NEW VIDEO BY THE SHIVAS ON NOISEY
Portland surf-rock band The Shivas released their fourth LP, You Know What To Do, on Tuesday (10/28) via K and on cassette via Burger Records. Just in time for Halloween, they've shared a creepy new video for the album's first two tracks: the infectious "You Know What To Do" and instrumental cut "Do The Crocodile."
http://noisey.vice.com/blog/the-shivas-you-know-what-to-do-video
HEY ROSETTA!'S VIDEO FOR "SOFT OFFERING" PREMIERES AT HUFFINGTON POST
Hey Rosetta!'s video for "Soft Offering" is premiering at Huffington Postand can be watched here. (http://huff.to/12RxM04) Sonic Records will release the band's new record Second Sight in the U.S. on January 27. This is the seven-piece's first LP is almost four years and explores the theme of "moving away from your everyday, rational, denotative, left-brain way of seeing the world and embracing a more suggestive, intuitive, animalistic and ultimately more interesting 'second sight'," according to Tim Baker (vocals, keyboards, guitars, percussion). The band, which hails from St. John's, Newfoundland, will celebrate the release with a U.S. tour this November alongside STARS.
http://www.huffingtonpost.com/mike-ragogna/tell-em-im-gone-a-convers_b_6051932.html
ASHESTOANGELS VIDEO "BURY US IN BLACK"
Bristol, UK based Gothic Punk Rock band Ashestoangels have been whetting fans' appetites over the last several weeks with the individual releases of their videos for singles "Six Six Six", "Still Dead", and "Run", and add "Bury Us In Black" to the list as well as the release of their long anticipated HORROR CULT Album!
NEW ALBUM BY REIGN OF FURY
Midlands thrashers REIGN OF FURY have announced that their highly anticipated follow up to 2012's World Detonation will be released on 27th FEBRUARY 2015. Title DEATH BE THY SHEPHERD the band have promised a heavier offering showcasing their development as a band through extensive touring over the last two years.
The band said "The album takes off where World Detonation finished and brings a much more aggressive edge to our sound. Our experiences, gigs, and rehearsals over the last two years seem to have naturally added a faster backbone to a lot of the music, and the band have pushed themselves to their limits from a technical point of view… the result is still 100% Reign of Fury, but this time there's a lot more Fury! We think there may be one or too unexpected turns on this album, and we're super excited about taking these tunes out on the road."
OXYMORRONS "808 CLAP"
The Oxymorrons drop of their new video today for "808 Clap" exclusively via HipHopDX. Directed by wearaenotnatives, haunting choir vocals kick off a black and white montage of ominous figures huddled up inside of a dark warehouse. "Now, you / dont wanna live my life, walk in my shoes / peddle on my bike," raps K.I. as he trades verses with Dee while surrounded by a intimidating gang of masks and hoods. Imagine, the BET HipHop Awards Cipher mixed with the imagery of the movie Saw. The suspense level of "808 Clap" only increase as the guys look to escape. In Rap, it's always survival of the fittest, with The Oxymorrons rapping their way out of any situation.
http://www.hiphopdx.com/index/videos/id.18044/title.oxymorrons-808-clap-
FRENCH MONTANA AND JEREMIH CO-HEADLINE SET IT OFF TOUR
Bad Boy/Interscope recording artist French Montana announces dates for upcoming Set It Off Tour. French will be co-headlining with Def Jam recording artist Jeremih, for ten* of the sixteen stops. The national tour will start in Fort Lauderdale on December 1, and wraps on December 22, in San Francisco, CA.
http://www.frenchmontanamusic.com/
MISTERWIVES' "REFLECTIONS" SEES MASSIVE SPOTIFY GROWTH
MisterWives continue making waves online and on the road.
Hot off a sold out tour supporting twenty | one | pilots and a run with Bleachers, the band has seen significant streaming growth on Spotify. Their overall streams on the platform exceed 15 million with 10+ million and counting in the U.S. alone. The group's hit single "Reflections", from their EP of the same name, is closing in on 10 million streams globally with over 5.9 in the U.S. Meanwhile, they've landed on the weekly Spotify Viral 50 U.S. Chart a total of 31 times.
https://play.spotify.com/artist/5ivCbtrcD5N4rD337xIb2z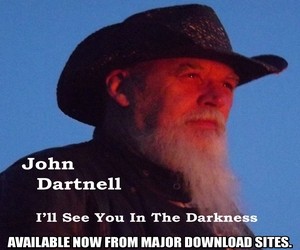 SNAILS & ANTISERUM "WILD" REMIXES
Rising producers Snails & Antiserum have dropped a remix EP for "Wild", out now via OWSLA. The original track has received support from Skrillex, DJ Snake, Dillon Francis and more throughout the year. The package includes remixes from bass mastermind MUST DIE!, electro expert Far Too Loud, festival mainstay Henry Fong and DMC world champion DJ Craze, plus a VIP remix from Snails & Antiserum themselves.
https://soundcloud.com/owslaofficial/sets/wild-remixes
NEW VIDEO BY DJ HAUS
Check out DJ Haus' newest video for "Comin' On" 12-inch coming on his new imprint Hot Haus Records, bringing..well some of the hottest house coming out of the UK right now. The found footage clip brings it back to the 80's via Web 1.0 and comes just in time to heat up the Halloween parties tonight. Check it on THUMP below.
http://thump.vice.com/videos/thump-video/premiere-dj-haus-comin-on-Hot-Haus-Recs
BORNSTELLAR VIDEO "DEAD BY SUNRISE"
North Carolina natives BORNSTELLAR, have released a music video for their single "Dead by Sunrise" off their upcoming EP, Self Destruct. The EP will be released for free November 4th.
http://highlightmagazine.net/2014/10/31/exclusive-bornstellar-premieres-dead-by-sunrise-music-video/
SYMPHONY OF MALICE COVER METALLICA
Top guitar brand ESP recently posted a video by SYMPHONY OF MALICE that features their cover of Metallica's 'Blackened'. The cover is being touted as one of the most skilful covers of the track in recent memory by fellow musicians and fans alike. Check it out via ESP here:
http://www.espguitars.com/videos/1968508
PSYCHOSTICK NEW TRACK ON REVOLVER
Chicago, IL based comedy rock kings PSYCHOSTICK are excited to share their latest offering nine months after a successful crowd-funding campaign to build a studio with a promise of new material. Now that day has come and the humorecore masters are ready to unleash their 4th full length installment 'IV: Revenge of The Vengeance' due out on November 4th, 2014.
http://www.revolvermag.com/news/psychostick-premiere-new-track-president-rhino.html
NEW VIDEO BY NEFEW
Rising American Swiss Rap-Duo Nefew will release their sophomore album Rise Of The Antihero on 11-28-14.. With a few projects already behind them, the group is looking forward to their biggest release to date.
https://www.youtube.com/watch?v=wN7ghi7OqZI
INCITE NSFW VIDEO
INCITE wish you a Happy Halloween with a brand new necro-tastic, NFSW music video plus a tour kick off! Today, Bloody-Disgusting has the All Hallows Eve exclusive on the band's special FX-laden, Robert Sexton-directed music video for the track 'WTF' – watch it here and check out BTS photos as well:
http://bloody-disgusting.com/news/3319739/nsfw-incite-wtf-music-video-premiere-exclusive/
KYLE VIDEO "DON'T WANNA FALL IN LOVE"
Ventura's hip-hop sensation KYLE has released the music video for his latest track, "Don't Wanna Fall In Love." Directed by CALMATIC, the music video premiered yesterday with REVOLT TV. The track has already received mass support, including LA's famed hip-hop radio station, Power 106 and is the first piece of material KYLE has released since his debut album, Beautiful Loser, last year.
https://www.youtube.com/watch?v=yWiKGctibjk
CIRCLE OF REASON RELEASE 'SILVER SCENE' FREE DOWNLOAD
In the lead up to completing fresh material for release in 2015, Southampton (UK) based alternative rock outfit Circle Of Reason are generously issuing a free download single each month from their catalogue of EP releases.
Circle Of Reason have selected their track 'Silver Scene' as November's offering. Taken from their 2012 debut EP A Favour For A Stranger, the track was instrumental in bringing the British rock quartet to the attention of rock fans nationwide. Achieving early support from Kerrang! TV and Scuzz TV etc, 'Silver Scene' delivers guitar driven melodic alt – rock reminiscent of their peers – The Smashing Pumpkins, QOTSA, Muse and Biffy Clyro.
http://www.soundcloud.com/circleofreason/silver-scene
NEW VIDEO BY DARK WAVE
Christopher Lakes and Matty are Dark Wave. The Richmond, Virginia based duo delivers a dark and moody visual for their first single "City On Lock." Their debut EP Dark Elegance available online December 2014.
RIP: WAYNE STATIC
Platinum selling musician Wayne Richard Wells, better known as WAYNE STATIC, passed away at the age of 48.
WAYNE STATIC was the enigmatic former frontman and namesake of Static-X, who later forged a successful solo career. Wayne was scheduled to co-headline tours with Powerman 5000 and Drowning Pool over the next several months.
http://en.wikipedia.org/wiki/Wayne_Static
SIENA ROOT NEW ALBUM + VIDEO
Siena Root is one of the most original bands in the European rock scene. The Swedish band is now releasing their fifth studio album, "Pioneers". With over 25.000 albums sold and over four hundred packed shows performed, Siena Root is once again back from the studio with eight new tracks of pure root rock. The album is released 3th of November the Nordic Countrys, Belgium and Holland, Italy, Polen, Czech Rep, Ukraine and 7th of November in Germany, Switzerland and Austria.
http://www.youtube.com/watch?v=rKttTNn2vNg
STAN SIMON & THE HOTEL BIBLE "THE DESERT LINE"
The style is country/western/folk and this track in particular, tells the story of a bar robbery along the highway.
http://m.soundcloud.com/stan-simon-hotel-bible/the-desert-line
TONY MOREAUX FROM LYNN, MA "TATO"
This self produced single entitled "Tato," is a fun, braggadocios, bass heavy joint where he speaks on the ups and downs of events occurring in the past year for him. From the accomplishments to the conflicts. A very simple, catchy joint that just about anyone can nod their head to and at some points, relate to. Stay tuned for the visuals sometime in November.
http://www.audiomack.com/song/tony-moreaux/tato
GREGG ALLMAN ANNOUNCES SOLO TOUR DATES
Having just completed the now legendary final shows the Allman Brothers Band will ever play, one would imagine that the group's iconic leader Gregg Allman would want to kick back, relax, and reflect on what has to be a very emotional moment for him. Instead, he's announcing a solo tour. The dates will begin December 31st, with a celebratory New Year's Eve show at Atlanta's Symphony Hall. The tour will end its run on January 17th in Savannah, GA, at the Johnny Mercer Theatre.
MALKOVICH 'PRE-BOARDING' MIXTAPE
Iranian/British-blooded, Italian-born, and raised across the Middle East, Europe and Africa before moving to Los Angeles, Malkovich raps over African, Caribbean, Brazilian, Indian and Cape Verdean world music classics from Alice Coltrane, Shaan, Serge Gainsbourg, Rob, Orchestre Poly-Rythmo De Contonou Dahomey, Mulatu Astatqe, Augustus Pablo, Tim Maia, and Orquesta Joe Cain, as well as two compositions from L.A. producer Computer Jay. Omni, Sum, Chris Clarke and Ali Baba Abnormal also guest on the mixtape, which Malkovich wrote during his travels through the Dominican Republic, Belize and Jamaica.
https://malkovichmusic.bandcamp.com/album/pre-boarding-mixed-by-dj-spinna
MOUNT OLIVER "19" VIDEO
Danish indie trip-hop trio Mont Oliver have unveiled the stunning visuals for "19", available to download for free on Soundcloud. The band's accompanying EP "19″ will be released on 17th November via. Danish label Fake Diamond Records.
BETTE MIDLER ANNOUNCES NORTH AMERICAN TOUR DATES
Multiple Grammy Award®-winning singer and legendary performer Bette Midler announced today that she will return to the stage for her first major tour in a decade. The Divine Miss M's national tour kicks off on May 8th in Hollywood, FL at The Hard Rock Live and will visit 22 cities nationwide. Tickets will go on sale beginning November 17th (complete itinerary follows). With every ticket purchased online, Bette Midler fans are entitled to a copy of her new CD, "It's the Girls!" The tour is produced by Live Nation and Larry Magid Entertainment Group.
W.A.F DEBUT SINGLE "WESEE"
W.A.F is a Swedish collective consisting of a band, illustrators and writers working together on a multiplatform project called "The Roaring". This weekend we presented visitors to Comic Con Stockholm with our first single "WeSee" alongside a preview and presentation of our upcoming one-shot comicbook "WeSee: No Man Is An Island".
https://soundcloud.com/wafcollective/wesee
GANG OF YOUTHS RELEASE BRAND NEW SINGLE "BENEVOLENCE RIOTS"
Following the release of the blistering singles "Evangelists" and "Poison Drum," Sydney-based band Gang Of Youths has been back in Australia putting the finishing touches to their debut album, expected for release in early 2015.
http://www.stereogum.com/1713712/gang-of-youths-benevolence-riots-stereogum-premiere/mp3s/
JAMESON LEAD SINGLE "BREATHE YOUR LAST"
Jameson's numerous visits to the UK alongside touring on the West Coast brought him to the attention of Rupert Hine, the famous record producer, who signed Jameson as a songwriter to his publishing company, Auditorius BMG/Chrysalis. Jameson's single 'Breathe Your Last' will be available on Nov 2nd preceding the 'Carnivore' EP on Nov 16th.
https://soundcloud.com/jamesonburtmakesmusic/breathe-your-last