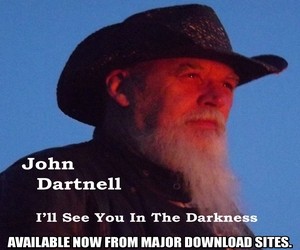 ELIZABETH & THE CATAPULT "HAPPY POP" VIDEO PREMIERES AT WALL STREET JOURNAL
Elizabeth & The Catapult is proud to release the animated video for "Happy Pop", the lead track from the Brooklyn band's recent album, Like It Never Happened (Scratchback Records/Thirty Tigers). The Wall Street Journal's Speakeasy Blog debuted the clip from artist Michael Arthur on Monday.
http://blogs.wsj.com/speakeasy/2014/10/27/elizabeth-the-catapult-finds-inspiration-in-subway-for-happy-pop-exclusive-video/
SHORT TERM 12'S KEITH STANFIELD RELEASES DEBUT EP WITH MOORS
The debut EP from MOORS, the rising duo of Keith Stanfield—star of Short Term 12 and the forthcoming projects Straight Outta Compton and Selma—and producer HH is out now on Haven Sounds, an emerging record label based in Los Angeles and Toronto. The self-titled EP, which premiered exclusively at Interview, features four original tracks alongside a remix of "Asphyxiated" from The Postal Service's Dntel and "Gas" remixed by Daedelus.
http://www.interviewmagazine.com/music/exclusive-ep-premiere-moors-moors/
BACKWORDS VIDEO PREMIERED ON IMPOSE
Backwords blends modern psychedelics with folk-rock, 60s-pop and a myriad other sonic surprises. Like a bluebird fluttering through the prairie, Backwords delivers gentle, lazy melodies that stick to the tongue and cannot be forgotten. And like a vigilant hawk nesting atop a New York City skyscraper, there is a fury—a swooping darker underside that Backwords is not hesitant to embody – be it in lyrical cynicism, primal growl, or feedbacking improvisations. In between sun-drenched, flowery pop melodies, freak-outs are always welcomed.
http://www.imposemagazine.com/bytes/chatter/week-in-pop-exrays-buscabulla-shotty-lowbanks-friend-roulette-backwords-empty-moon-leisure#backwords
SIMPLE MINDS ALBUM STREAM
On November 4th, the veteran Scottish alternative rock band Simple Minds will return with Big Music, their first album of new material in 5 years. In advance of the release, Idolator is offering an exclusive stream of the record one week early.
http://www.idolator.com/7568231/simple-minds-big-music-album-listen
NEW SINGLE BY EX NORWEGIAN
Ex Norwegian's 5th LP, Wasted Lines, will be released November 18th, 2014 on Limited Fanfare Records (The Ettes, Denney and The Jets, Astronautalis & Rickolus). Wasted Lines is Roger Houdaille and Co.'s first to welcome new female vocalist Lucia Perez to the party. The album explores the less-traveled side of power-pop that has made Ex Norwegian a standout crew in their stomping grounds of Miami Beach, FL [and far beyond] — Toting 11 heavy-hitters that are an ode to hometown heartbreak, struggle and growth framed in simple, yet killer Rock & Roll hooks.
http://survivingthegoldenage.com/premiere-ex-norwegian-its-too-late/
FLO RIDA GETS DOWN WITH NBA ON ESPN
IMG/Poe Boy/Atlantic recording artist Flo Rida has announced an array of activity surrounding his hot new single. "G.D.F.R. (Feat. Sage the Gemini & Lookas)" is available now at all DSP's http://smarturl.it/GDFR.
Currently standing tall at #1 atop the iTunes Store's "Top Hip-Hop/Rap Songs" chart, "G.D.F.R. (Feat. Sage the Gemini & Lookas)" is featured in the latest ad from the new NBA on ESPN campaign, titled "This Is Your Game" http://youtu.be/8GQJEkZ4isc. The track will be the baseline soundtrack for ESPN's coverage of the entire 2014-15 NBA season, with spots and other digital/social elements slated to run across all ESPN platforms.
http://www.youtube.com/watch?v=8GQJEkZ4isc
GRUMPY CAT'S WORST CHRISTMAS EVER SOUNDTRACK IN STORES NOVEMBER 11
Get ready for a very Grumpy Christmas! Palm Oaks Entertainment is excited to announce the release of the soundtrack for GRUMPY CAT'S WORST CHRISTMAS EVER, a Lifetime Original Movie featuring the famously frowny feline (voiced by AUBREY PLAZA). The film debuts on Lifetime on Saturday, November 29th at 8/7c, and the soundtrack is available for pre-order today on iTunes. Each purchase comes with an instant download of "It's Hard to Be a Cat at Christmas." The soundtrack features holiday favorites from The Brian Setzer Orchestra, The Bird and the Bee, KT Tunstall, Chris Mann, Big Bad Voodoo Daddy and two original songs, "A Very Grumpy Christmas" and "Worst Time of the Year." The physical version of the soundtrack, which will include an exclusive movie poster and Grumpy Cat bumper sticker, will be available in retail outlets nationwide on November 11th.
https://itunes.apple.com/us/album/grumpy-cats-worst-christmas/id931042686
PUSH NEW SINGLE PREMIERES TODAY EXCLUSIVELY ON SPOTIFY
Following a wide-ranging series of collaborations from Duck Sauce's disco romp to the genre twisting Low Pros project with Lex Luger, "Push" announces a new chapter of solo material from DJ hero A-Trak. Timeless but still timely, "Push" melds festival-tested power with anthemic, emotional synth pop (courtesy of vocalist Andrew Wyatt of Miike Snow fame), resulting in one of this year's most unforgettable tunes.
REGGIE AND THE FULL EFFECT PREMIERES MUSIC VIDEO FOR "37"
Reggie and the Full Effect has premiered a new music video for their song "37" from their latest album No Country For Old Musicians. Fans can watch the "37" music video here. This premiere comes shortly before Reggie and the Full Effect will embark on a national fall/winter tour with Say Anything and Saves The Day. Each band will play an album in its entirety with Reggie playing Under The Tray…. A full list of tour dates can be seen below.
"Franko Mars! No one is ready for this," said James Dewees of his new music video.
http://noisey.vice.com/blog/reggie-and-the-full-effect-37-video-premiere
A JOHNNYSWIM CHRISTMAS EP SET FOR DIGITAL ONLY RELEASE NOVEMBER 10
Celebrate the holidays with JOHNNYSWIM! The husband-and-wife team's A JOHNNYSWIM Christmas EP will be digitally released onNovember 10 via Big Picnic Records just in time for early shopping lists. The EP was produced by JOHNNYSWIM's Abner Ramirez and will feature five holiday classics (including one live, acoustic recording) and one original tune.
To celebrate, the duo will kick off the "A JOHNNYSWIM Christmas Tour" this December, including three nights in Nashville (two of which are sold out), and two nights in Chicago and New York City. JOHNNYSWIM have been touring non-stop since the release of their debut full-lengthDiamonds including stops at New Orleans Jazz Fest, Firefly Festival, Forecastle Festival, Lollapalooza, and Hardly Strictly Bluegrass. Of their live show, Entertainment Weekly hails they're "a roaring good time…As lovely as they are talented," while Billboard adds, "We fell in love with them musically, personally, everything."
HALESTORM RECORDING THIRD ALBUM
Atlantic recording group Halestorm has announced an array of activity while recording the hugely anticipated follow-up to 2012's chart-topping "THE STRANGE CASE OF…" The GRAMMY® Award-winning hard rock band is working in Nashville with producer Jay Joyce (Eric Church, Cage The Elephant), with the as-yet-untitled third album slated to arrive in 2015.
http://www.halestormrocks.com/
CALVIN HARRIS NEW TRACK "BURNIN" WITH R3HAB
The countdown to the release of Calvin Harris' highly anticipated new album Motion continues. Today, Calvin unveils yet another explosive new album track. Download "Burnin" with R3hab exclusively via Beatport now: http://btprt.dj/1yHuFCn. "Burnin" follows Calvin's #1 Beatport release earlier this summer with "C.U.B.A."
http://www.beatport.com/release/burnin/1400768
BLEACHERS NEW MUSIC VIDEO FOR LATEST SINGLE "ROLLERCOASTER"
Music video by Bleachers performing Rollercoaster:
NEW VIDEO BY ART DEPARTMENT
Art Department have released a brand new video for the single, "Cruel Intentions feat. Seth Troxler" – the first track to be released from the duos highly anticipated sophomore studio album, Natural Selection.
Pete Tong premiered the single on his legendary BBC Radio 1 show on October 17 and its since garnered further love and support across the network from Zane Lowe to Skream.
SLIPKNOT DEBUT AT #1
Rock band SLIPKNOT return to the top of the SoundScan/Billboard 200 with the explosive chart debut of their acclaimed new album. .5: The Gray Chapter – the GRAMMY® Award-winning rock juggernaut's fifth studio album and first since 2008's RIAA platinum certified chart-topper, All Hope Is Gone – has entered the chart at #1 with sales in excess of 131,000 albums, making it the highest debut for a rock record this year. Furthermore, the album has made a stunning impact worldwide with #1 debuts in Japan, Australia, Canada, Russia and Switzerland as well as Top 5 debuts in the United Kingdom, Germany, Ireland, Austria, New Zealand, Mexico, Denmark and Finland.
THE RIVETING TRUE STORY OF 'GODFATHER OF SOUL' JAMES BROWN
Pioneering American music icon James Brown goes from rags to rhythm-and-blues royalty in Get On Up, a spectacular portrait of the life of the charismatic performer, debuting on Digital HD on December 9, 2014 and on DVD and Blu-ray™ Combo Pack including Blu-ray™, DVD, and Digital HD with Ultraviolet™ on January 6, 2015 from Universal Pictures Home Entertainment. Director Tate Taylor follows up his Oscar-nominated breakout film, The Help, with an explosively soul-packed story filled with stunning remixes of Brown's original recordings, dramatic recreations of the singer's memorable stage moments and a mesmerizing star performance by Chadwick Boseman (42) as "The Godfather of Soul." The Blu-ray™ Combo Pack also features over an hour of bonus material, including never-before-seen interviews with the filmmakers and cast, extended and deleted scenes and additional unforgettable musical performances.
STARSET PREMIERES NEW MUSIC VIDEO FOR "CARNIVORE"
YouTube creators from across the globe have used Starset's music for their online video gameplay montages, animated music videos, and instrumental covers. In tandem with the video premiere, Starset has launched a contest asking YouTube creators to upload their own videos set to "Carnivore." By submitting a video, fans will be entered to win a $250 gift card and autographed merchandise bundle courtesy of the band.
http://www.youtube.com/watch?v=X3uLuwKY6kE
STURGILL SIMPSON PERFORMS "TURTLES ALL THE WAY DOWN"
Sturgill Simpson performed "Turtles All The Way Down" last night on "The Tonight Show Starring Jimmy Fallon." The performance celebrates Simpson's new album, Metamodern Sounds In Country Music, which continues to receive overwhelming acclaim. In support of the release, Simpson and his band—bassist Kevin Black, guitarist Laur Joamets and drummer Miles Miller—will continue their sold-out nationwide tour this fall/winter, including newly announced 2015 headlining dates.
http://www.nbc.com/the-tonight-show/segments/15616
FOSSIL YOUTH "FROM THE WINDOW"
Take This To Heart Records is proud to announce their signing of Oklahoma indie/punk band Fossil Youth to their ever-growing talent roster.
Their upcoming EP "Intertwined With You" picks up where their 2014 split with Wickerwolves (IN) left off. A loud, brash, guitar driven sound that cuts through with heart on a string emotion. IWY will be released on 7"/CD/Digital on February 3rd via Take This To Heart Records.
COLDPLAY "MIRACLES" TO BE USED IN 'UNBROKEN' FILM
We are pleased to announce that Coldplay have written and recorded a new song, "Miracles," especially for Universal Pictures' upcoming film "Unbroken." Directed and produced by Angelina Jolie, "Unbroken" is an epic drama that follows the incredible life of Olympian and war hero Louis "Louie" Zamperini (Jack O'Connell) who, along with two other crewmen, survived in a raft for 47 days after a near-fatal plane crash in WWII-only to be caught by the Japanese Navy and sent to a prisoner-of-war camp.
Adapted from Laura Hillenbrand's ("Seabiscuit: An American Legend") enormously popular book, "Unbroken" brings to the big screen Zamperini's unbelievable and inspiring true story about the resilient power of the human spirit.
DESTRUCTO DEBUTS MUSIC VIDEO FOR "DARE YOU 2 MOVE"
DESTRUCTO wants you to move. The leading Los Angeles producer, DJ and artist premiered the music video for his latest single "Dare You 2 Move" featuring Problem on VEVO today. You can watch the clip right here.
http://www.vevo.com/watch/destructo/Dare-You-2-Move/USUV71402601
NEW LIL BIBBY VIDEO "WE ARE STRONG" FEAT. KEVIN GATES
Lil Bibby releases a new visual from his critically acclaimed sophmore project, "Free Crack 2." This time featuring his XXL freshman classmate, Kevin Gates for "We Are Strong."
FIFTH HARMONY RELEASE NEW SINGLE "SLEDGEHAMMER"
Pop phenomenon Fifth Harmony (Ally Brooke, Normani Kordei, Lauren Jauregui, Camila Cabello, and Dinah Jane) have released their brand new single "Sledgehammer" to iTunes and all digital outlets. Following its official radio premiere last night on New York's Z100, It instantly skyrocketed to #3 on the iTunes songs chart and became a worldwide trending topic.
http://www.youtube.com/watch?v=aiLjNCmOqLM
NEW VIDEO BY IN YOUR MEMORY
Hailing from the nation's capital, the five-piece post-hardcore outfit of In Your Memory has chosen to not jump the White House fence and instead filmed a music video for their song "Layers Of Lies." The track is taken off the recently released Reflections EP with vocalist Omar Veras commenting on the music video, "It's always great to see a final project release! Although we had so much fun we made sure to keep it professional as well. We would like to thank the four kids that helped us in this video since they are the true stars." The band will be hitting the road this fall and winter to support the music video and EP.
http://www.youtube.com/watch?v=kk_J3Zuw0KI
MX ROCK FESTIVAL INFO
COLDCOCK American Herbal Flavored Whiskey is pleased to announce that the brand has been added as an official sponsor of the MX Rock Festival, presented by Epiphone Guitars, taking place on Saturday, November 1st in Adelanto, CA at Mavericks Stadium. The MX Rock Festival is also brought to you by Rock N' Roll Industries Magazine, Guitar Center, ILP clothing and Mavericks Stadium.
This unique event combines the high impact action of a freestyle Motocross show with an amazing rock concert featuring headliners Buckcherry and Kottonmouth Kings. Also not to be missed are the bands: Otherwise, Adema, Archer, Exit North, Dayzero, Rick Thorne, Fire the Animal and Within Reach, the battle of the bands winner.
ECHOSMITH PERFORMS "COOL KIDS" ON ELLEN
This is just the latest in a string of huge successes for the LA-based siblings, who have been watching their single skyrocket over the past few months. It's now sold over a million copies, and has been dominating the charts across the board, hitting #8 on the iTunes singles chart, #5 at Hot AC and #9 at Top 40 radio!
http://www.ellentv.com/videos/0-z8jiut51/
WILLY JOY & BUKU RELEASE DEBUT COLLABORATION "STING"
Willy Joy and Buku are up to their old shenanigans again, and not only have they unleashed a banging new collaboration, but they're bringing it to the road too! "Combining bass, snares and hi-hats into a track that pushes all sorts of boundaries […] 'Sting' leads with a looming intro into a drop that is dominated by a rolling bassline that almost buzzes through the entire track.
http://runthetrap.com/2014/10/29/premiere-willy-joy-buku-sting-free-download/
COLEMAN HELL DEBUTS "ALL THE MONSTERS" MUSIC VIDEO
Coleman Hell teamed up with PureVolume.com to release the music video for the title track of his upcoming disco-pop EP, All The Monsters. The colorful video follows playful monsters around the New York City streets with a twisted ending. It's basically a perfect Halloween treat.
http://www.youtube.com/watch?v=FkCLG0_WU_Y
JUKEBOX THE GHOST BEST SALES WEEK EVER
On October 21st, Jukebox the Ghost released their self-titled fourth full length LP via Yep Roc Records. Meticulously put together and critically well received, Jukebox are now celebrating their best sales week ever and their highest Billboard chart debuts of their ten-year career.
Their chart positions include an impressive start at #1 on Alternative New Artist, #3 on Heatseekers, and #121 overall on the Billboard 200. The album also entered into the Top 20 on Current Alternative Artists, and Top 50 on Top Current Rock Albums, Current Digital Albums, and Overall Digital Albums.
MARIACHI EL BRONX'S (III) NOW STREAMING ON KCRW
KCRW is now streaming the forthcoming record from Mariachi El Bronx, alter ego of acclaimed Los Angeles punk outfit The Bronx. Stream the record, (III), in full on KCRW HERE!
http://www.kcrw.com/music/shows/album-preview/mariachi-el-bronx-iii
WELCOME TO JAMROCK REGGAE CRUISE 2014 VIDEO RECAP
The first annual Welcome To Jamrock Reggae Cruise broke new ground by captivating nearly 2400 passengers with an entire week of authentic reggae experiences aboard the Norwegian Pearl ship.
https://www.youtube.com/watch?v=_bkkvynS8dg
KENESHA LIVE VIDEO
Here is the lovely video of Kenesha performing at the Gallery Cafe, which was launched on Sunday.
http://www.youtube.com/watch?v=Ra5JbSDwXfM
MAGIC MAN PREMIERES LIVE VIDEO FOR "TONIGHT"
Boston synthpop band Magic Man premiered the live video for "Tonight." The video was filmed in the United Kingdom at the band's Daytrotter session last month. The track is featured on the band's Columbia Records debut album Before The Waves.
https://www.youtube.com/watch?v=FBwIfbvujiM
NICKELBACK TO GIVE SPECIAL PERFORMANCE IN LOS ANGELES
Global multi-platinum rock band Nickelback will host a special live performance and announcement event on Wednesday, November 5 at House of Blues Sunset Strip. This marks the first time Nickelback will bring their hit-laden arena rock show to the celebrated strip venue – the performance will also be featured on The Live Nation Channel on Yahoo Screen at 6:00pm PT. Fans can join Nickelback in the festivities by purchasing tickets at www.livenation.com on Thursday, October 30 at 10:00 am PDT. All proceeds from the sale of tickets will be donated to the International House of Blues Foundation Action for the Arts grants programs. These programs target high-need and under-resourced communities. They connect youth who would otherwise be unable to access resources with opportunities to participate in live music experiences and the arts. Join the conversation at #NickelbackLiveOnSunset.
FAITH EVANS IS HAVING A "GOOD TIME" WITH RAPPER PROBLEM
Los Angeles-Grammy Winning singer Faith Evans has a new buzz video, "Good Time" from her forthcoming album Incomparable due out November 24, and available for iTunes pre order now. The clip showcases Evans in a partying mood with rapper Problem making a feature on the record and in the video. The realistic video sets the mood in an urban club where you can almost feel the heat and literally see the capacity crowd sweat as Evans rocks the mic and her vocals soar. She stays radiant and beautiful thanks to Award Winning Cosmetics brand, Motives by Loren Ridinger. This new up-tempo dance track continues the vibe created by Evans on her radio single and hit video, "I Deserve It" which features Missy Elliott and Sharaya J. The single is now rising the Urban AC radio charts and is in heavy rotation at VH1 Soul, Centric, and other video outlets. The clips for both Good Time and I Deserve It, feature cameos by Terrell 'TO' Owens.
SPECYAL T ALBUM OUT NOW
Hip-hop and R&B artist Specyal T has announced the release of her new album 'Dose of Distinction 2'. Released via Blackstream Records and now available to download, 'Dose of Distinction 2' combines modern R&B with edgy urban beats and is a collection of deeply personal songs, finely wrought and smoothly delivered, which communicate subject matters close to Specyal T's heart. This includes growing up black in a predominantly caucasian community and her journey of motherhood. Specyal T commented, "Dose Of Distinction 2 comes from a really personal place. I've managed to take my artistry to a level I hadn't dreamed of going in the past."
The album follows on from the success of Specyal T's first album 'Dose of Distinction' (2010), which debuted at #11 on the UK / R&B album charts – an achievement that stands as a testament to Specyal T's incredible talent and work ethic.
https://itunes.apple.com/ca/album/dose-of-distinction-2/id910955639
THE AMSTERDAM RED LIGHT DISTRICT "TIME FLIES"
Lyon, France's THE AMSTERDAM RED LIGHT DISTRICT (aka TARLD) will release their brand new record, Gone For A While, on November 26th via Red-Light Records. Today, DRUM! Magazine has the exclusive on a brand new drum playthrough video of the band's new track 'Time Flies'. Check out the POV GoPro video recorded at Hacienda Studios in France and learn about all of the gear that TARLD drummer Chan uses.
http://www.drummagazine.com/features/post/exclusive-video-amsterdam-red-light-district/
TAYLOR J "HOODIE SEASON"
Taylor J is a 23 year-old emcee/songwriter from Saint Paul, Minnesota. He's been mentored by hip-hop historian, cultural ambassador and brand strategist Shaheem Reid, who's slowly but surely showing him the ropes in the music industry.
https://soundcloud.com/taylorjtakeover/hoodie-season-ft-dose-prod-by-honorable-c-note
CHECK OUT CHANEL WEST COAST'S NEW MUSIC VIDEO
Chanel West Coast's debut album is scheduled for release in early 2015.
https://www.youtube.com/watch?v=JxjJ-jGp0Vg
BANK OF MELBOURNE ANNOUNCES 2014 'MELBOURNE MUSIC BANK' WINNER
After being inundated with hundreds of song submissions from Victorian music artists, Bank of Melbourne is thrilled to crown Heloise as the 2014 Melbourne Music Bank winner.
The submissions were narrowed down to 13 finalists and thousands of Victorians voted for their favourite songs, resulting in four semi-finalists; Heloise, Selki, NY and Under The Arch.
The four performed their songs last night, at the Melbourne Music Bank finale at the Melbourne Recital Centre. An expert panel – comprised of campaign Ambassador Ella Hooper, Bank of Melbourne Head of Brand and Marketing Jac Phillips, Beat Editor Cara Williams, PBS Music Director Chelsea Wilson and Melbourne Recital Centre Director of Programming Kirsten Siddle – named Heloise and her song, This Is Home, the 2014 winner.
http://www.bankofmelbourne.com.au/melbmusicbank
THE CITY ON FILM STREAM "YOU WILD THING (AN ILLUMINOUS LIFE)"
Topshelf Records and 22-year punk/indie/emo veteran Bob Nanna (Braid) are proud to announce the new album from The City On Film, Nanna's solo side project, titled La Vella. Being released on Tuesday, December 16, La Vella was produced by Nanna and Jeff Dean at Million Yen in Chicago, IL, and follows the release of Braid's critically acclaimed return, No Coast, that was released in July of 2014. The album's first track, "You Wild Thing (An Illuminous Life)," can now be streamed via Brooklyn Vegan.
http://www.brooklynvegan.com/archives/2014/10/braids_bob_nann.html
THE LANDING'S NEW MUSIC VIDEO DEBUTS ON THE MUSIC NINJA
The Landing is a solo artist seeking to turn the struggle of finding one's place in the Universe into an anthem for the optimistic. This is an act of creation and discovery, a response to the quickening pace at which we are uncovering the secrets of the cosmos, our place within it and its place within us.
http://www.themusicninja.com/the-landing-we-are-tmn-video-premiere/
PHISH ANNOUNCES LIVEPHISH+ SUBSCRIPTION STREAMING SERVICE AND BRAND NEW LIVEPHISH APP
LivePhish.com has just introduced LivePhish+, a subscription streaming service,and a brand new LivePhish App. LivePhish+ offers users unlimited access to the entire LivePhish catalog – from Phish's latest shows and archive releases to studio albums and side projects. A free 10-day trial is being offered so fans can experience what it's like to have the LivePhish catalog on demand, including every Phish concert from 2003 to present. LivePhish+ subscription rates are $9.99/month or $99/year.
At the center of this new service is a brand new LivePhish App, rebuilt from the ground up with gapless playback, fast-forwarding and rewinding within songs, and the ability to create and save playlists. It's available free to both iOS and Android users. A browser-based player is also being developed. It is not necessary to subscribe to LivePhish+ to use the App – anyone can use it to stream featured shows and content purchased at LivePhish.com. For more information on LivePhish+ and the LivePhish App, visit plus.livephish.com.
BØRNS TO RELEASE DEBUT EP
BØRNS will release his debut EP Candy November 10th on Interscope Records. The set comes on the heels of his debut single "10,000 Emerald Pools" which was released earlier this month to heaps of praise. Neon Gold called the track "a debut single that's love at first listen and then some…"10,000 Emerald Pools"…soaks up the cosmic rays of a thousand suns and channels [them] into a solar-powered summer anthem for any season." CMJ stated "the song is a slinky little synth-pop number, alight with vocal hooks and chipper acoustic guitars," Pigeons & Planes called it "an expansive, fluid piece of music that comfortably combines elements of rock, folk, electronic and pop" and Hilly Dilly declared it "a genre-mashing work that simply hits all the right notes."
https://www.facebook.com/bornsmusic
GEORGE EZRA TO SUPPORT SAM SMITH ON SMITH'S 2015 NORTH AMERICAN TOUR
Breakout UK-based singer-songwriter and guitarist GEORGE EZRA has confirmed he will support Sam Smith on Smith's 2015 headline arena tour. Bringing his soulful, wise beyond his years' tunes stateside, George will have the privilege of supporting Smith in sixteen cities across North America. The North American tour kicks off on January 9th at the Fox Theatre in Atlanta, GA and concludes on February 4th at the Rogers Arena in Vancouver, British Columbia.