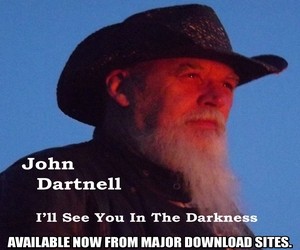 AARYN ROSE TO RELEASE HER DEBUT SINGLE, "EVERYWHERE I GO"
Ten year-old singer/songwriter AARYN ROSE is excited to announce the release of her debut single, "Everywhere I Go," today! "Be yourself," Aaryn states. "Don't let other people take away your personal power away, and always try to be the bigger person"
"Everywhere I Go" was written by Aaryn at the age of eight, inspired by her experiences of being relentlessly bullied by someone in her school. Instead of falling apart, Aaryn found strength within herself to rise above it, and is now endeavoring to help other kids who are being bullied to hold their heads high and get through it. Aaryn has been in the studio recording with famed music producers David Cochrane and Marco Mariangeli. She has written and recorded five original songs so far, and just shot her music video under the direction of Antonio Sabato Jr. for debut EP, My Time, set for an early 2015 release.
JOSÉ GONZÁLEZ TO RELEASE FIRST SOLO ALBUM IN SEVEN YEARS
Mute is excited to announce the release of José González 's new record, Vestiges & Claws. The album, his first in seven years, is out on February 17 and was produced by González in his home as well as Svenska Grammofonstudion, both in Gothenburg, Sweden. It consists of years' worth of musical sketches that in other hands might naturally sprawl wildly in sound and style, but on Vestiges & Claws González has created a collection of songs that cohere just about perfectly, ensuring his position as one of the most important artists of his generation.
NEW VIDEO BY NICK MULVEY
Nick Mulvey concludes a fantastic breakthrough 2014 with the release of a new video, "I Don't Want To Go Home," taken from his critically acclaimed top 10, Mercury Prize nominated debut album, First Mind which is out now on Harvest Records and available on Amazon and iTunes.
DAVID GUETTA NEW ALBUM TRACKLISTING
"I could have chosen to repeat the style that has become so successful for me, but I wanted to grow as a producer and push myself to the limit. Try new ideas. Get out of my comfort zone. Create songs that stand up whether played by a DJ, a rock band or an orchestra. I worked with piano, violins, guitars and blended them with electronic elements. It's also my most personal album lyrically, which is why I called it Listen. Dance too, but really it's from the heart."
David Guetta – 'Listen' (Atlantic/Parlophone) track listing
01 Dangerous feat. Sam Martin
02 What I Did For Love feat. Emeli Sande
03 No Money No Love feat. Elliphant & Ms Dynamite
04 Lovers On The Sun feat. Sam Martin
05 Goodbye Friend feat. The Script
06 Lift Me Up feat. Nico & Vinz, Ladysmith Black Mambazo
07 Listen feat. John Legend
08 Bang My Head feat. Sia
09 Yesterday feat. Bebe Rexha
10 Hey Mama feat. Nicki Minaj & Afrojack
11 Sun Goes Down feat. MAGIC! & Sonny Wilson
12 S.T.O.P feat. Ryan Tedder
13 I'll Keep Loving You feat. Jaymes Young & Birdy
14 The Whisperer feat. Sia
OIL BOOM ALBUM STREAM
With their latest color-coded debut release, Red Metal, Oil Boom builds on their predilection for experimentation and genre bending playfulness. From the hook-heavy indie pulse of The Sneak Tip and Röckenröül to psych-blues barnburners like Scumsucker and Slow Going Down, there are no shortage of left turns and unexpected thrills on the group's first full-length offering. "I feel like with this record, we really made an effort to throw some folks for a loop — most of all ourselves," explains drummer Connors. "We've never really been interested in being known as any one type of band." The return of ace engineer Jordan Richardson to the mixing board proved instrumental in helping the group venture off into uncharted sonic territory. "Jordan really helped us get where we wanted to go musically. I'm not sure where that is exactly," deadpans Taylor, "But he got us there. And it's pretty nice actually. They even have complimentary drinks." Red Metal is released today.
http://www.popmatters.com/post/187178-oil-boom-red-metal-album-stream-premiere/
PATRICK SIEBEN AND DISTRICT 7 RECORDS ANNOUNCES FEBRUARY 24 RELEASE FOR DEBUT ALBUM + LYRIC VIDEO
Patrick Sieben will release UNDER THE NEON LIGHT via District 7 on February 24, 2015. Today, GuitarWorld.com premieres the lyric video for "B-Side Track" which can be viewed here:
http://www.guitarworld.com/patrick-sieben-premieres-b-side-track-lyric-video-exclusive
CELESTE 'MORE PLEASE' EP
Celeste is a singer, songwriter, and producer based in Brooklyn via Birmingham, AL, who creates electronic R&B with a soulful, southern-inflected vocal delivery. She was a dancer before musician, having performed West African and hip-hop dance for years. After moving to New York, following a stint in Austin where she released folk-soul records under the name Monarchs, Celeste went a different direction – getting back to her rhythmic foundation by writing a mixtape over beats by producers like J. Dilla and Clams Casino.
https://soundcloud.com/celeste/sets/moreplease
THE BLOODHOUNDS' FULL ALBUM PREMIERE OF "LET LOOSE!"
The Bloodhounds play Blues / R&B rock 'n' roll with a fresh, edgy, almost punk edge, and add a hint of a Latin groove to the mix. These guys are from East L.A., and if you haven't heard the news, that's where it's all goin' down these days!
http://blurtonline.com/news/album-premiere-bloodhounds-debut-lp-let-loose/
PINK MARTINI AND THE VON TRAPPS' "DREAM A LITTLE DREAM" MUSIC VIDEO
The official music video for Pink Martini and The von Trapps' rendition of "Dream A Little Dream" premiered yesterday at Entertainment Weekly and can now be viewed/shared here http://youtu.be/nuzaSmVyBlA. Melanie von Trapp helped direct the piece with Alex Marashian, co-producer of the 2009 Pink Martini album Splendor in the Grass. Eric Edwards, best known for his work with Gus van Sant, joined team as Director of Photography, along with producers Tanya Selvaratnam and Portlandia's David Cress.
http://music-mix.ew.com/2014/10/27/pink-martini-von-trapps-dream-a-little-dream/
SMACKTOWN NEW VIDEO
Taking the phrase "putting your money where your mouth is" to a whole new level (see the definition of a Chelsea Grin, if you're still confused), the brand new music video is available for viewing now, exclusively via CraveOnline, here:
http://www.craveonline.com/music/articles/780645-video-premiere-smacktown-chelsea-grin-feat-jarred-benton-jeff-turner-antimatter
STEVE ANGELLO UNVEILS IMMERSIVE NIGHTLIFE CONCEPT 'REFLECTIONS' IN PARTNERSHIP WITH SLS LAS VEGAS
Internationally acclaimed producer/DJ, Steve Angello, and SLS Las Vegas, the newest resort and casino on The Strip, today announced their fully integrated entertainment partnership, and exclusive residency. Known for his experimental approach to dance music, Angello will debut his latest concept 'Reflections,' a hypnotic visual experience, inside LiFE Nightclub at SLS Las Vegas beginning Saturday, November 22.
"For the last 10 years that I have played Las Vegas I've been on the lookout for the perfect venue that focuses on the guest experience rather than the money making," Angello said. "SLS and LiFE have the perfect venue with the most important aspects of a real club experience – the sound and visuals. It's important to cater to the music we are playing and therefore they won!"
http://sbe.com/nightlife/brands/life
JULIAN CASABLANCAS+THE VOIDZ'S ALBUM STREAM
Tyranny, the debut album from Julian Casablancas+The Voidz, is out now on Cult Records. To celebrate the release, the band performed on "The Tonight Show Starring Jimmy Fallon" on release day, watch it here. Tyranny is out October 13 in the U.K. and October 14 internationally. Casablancas+The Voidz also played a secret release week show with Blood Orange and Big Ups at Brooklyn's Shea Stadium.
http://www.rollingstone.com/music/premieres/julian-casablancas-and-the-voidz-tyranny-stream-20140919
KENNY G NEW ALBUM JANUARY 27
Kenny G has had one of the most eclectic and dominant careers the music business has ever seen. He's maintained a high level of creative excellence through decades of unprecedented commercial success by never allowing himself to stay in one place too long. That reputation for musical curiosity stays well intact on his fourteenth studio album Brazilian Nights, set for release on January 27, 2015 via Concord Records.
http://smarturl.it/BrazilianNightsDlx
NEW VIDEO BY JACQUES GREENE
LuckyMe are proud to present 'After Life After Party', a brand new 4 track EP by Jacques Greene in association with a forthcoming headline show at The Roundhouse in London this Halloween (tickets here).
Since his move from Montreal to Manhattan this year – Jacques Greene hasn't stood still. From the release of the stellar "Phantom Vibrate" EP in April he has undertaken worldwide DJ touring with his downtime ensconced in his Greenpoint studio working on his debut full length.
http://www.thefader.com/2014/10/28/jacques-greene-new-ep-1-4-me-video
CONVERSE RUBBER TRACKS LIVE LAUNCHES SECOND NATIONAL TOUR
Today, Converse Inc. announced the launch of its second Converse Rubber Tracks Live Tour with headlining band Deafheaven. The openers for each show will feature five emerging artists who have all recorded at a Converse Rubber Tracks "pop-up" studio in each city and have been hand selected by Deafheaven to serve as the supporting act. The opening Converse Rubber Tracks artists are Wove (San Francisco, CA), Haunted Summer (Los Angeles, CA), Beast Patrol (Williamsburg, NY), The New Highway Hymnal (Boston, MA) and Programm (Toronto).
http://www.converse.com/rubbertracks
MYSTERIES RELEASE DEBUT FULL-LENGTH STREAM
Mysteries is releasing their debut album New Age Music Is Here via Felte. In celebration of its release, the band is streaming the album in full, and it is available for streaming and embed HERE. The album stream premiered via Dazed, who called the record "a wrenching, and at times menacing, journey – but luckily New Age Music Is Here doesn't shy away from a resolute chorus to help pull it through the hard times."
http://www.dazeddigital.com/music/article/22236/1/stream-mysteries-album-new-age-music-is-here
DAVID POLLACK RELEASES NEW SINGLE "WHAT DO I DO"
NYC-bred artist David Pollack releases new single "What Do I Do" off his debut album Put Into Words, released earlier this year. Drawing inspiration from artists such as Paul Simon, James Taylor, The Beatles and Bruce Springsteen, Pollack's standalone sound is equal parts soul and pop.
https://soundcloud.com/david-pollack/06-what-do-i-do
ARIANA GRANDE & THE WEEKND TAKE FANS BEHIND-THE-SCENES
ARIANA GRANDE & THE WEEKND just premiered a special BTS clip on the set of the music video for the single "Love Me Harder" on VEVO. The video provides an intimate look at the creation of the highly anticipated music video for "Love Me Harder", directed by Hannah Luxe Davis, to debut soon.
VOMIT FIST FULL EP STREAM
Today marks the physical release of VOMIT FIST's recently released debut digital EP, Forgive But Avenge! In celebration, Decibel Magazine is hosting an exclusive full EP stream now. Check it out here:
http://www.decibelmagazine.com/featured/when-one-finger-wont-do-exclusive-vomit-fist-stream/
OH, BE CLEVER PREMIERE NEW SINGLE "PAINT ME GOLD"
Electronic duo Oh, Be Clever are making their debut in the UK with the premiere of their new single "Paint Me Gold." The duo are just coming off a series of high profile shows with Tove Lo and Fitz and the Tantrums in the US and are a featured band for retail giant American Apparel. In anticipation of their first march into Europe to play a string of dates in Spring 2015, Oh, Be Clever have partnered with UK music blog Press Play to introduce their music to Europe with their latest track "Paint Me Gold."
http://pressplayok.com/premiere-oh-be-clever-paint-me-gold/
SAM BURCHFIELD RELEASES NEW MUSIC VIDEO "HERE TONIGHT"
Check out folk soul singer-songwriter Sam Burchfield and his latest music video "Here Tonight" off his debut EP, Where to Run, out now. Watch HERE. Sam Burchfield has toured extensively in the Eastern United States and will be continuing to tour the US this fall, with a support slot for American Idol finalist Casey James in early September. The Examiner says of Burchfield's EP, "It was crafted the way all good records should be with a cohesive passion that moves flawlessly from track to track."
http://www.youtube.com/watch?v=dDBWUjJvJzA
DEATHBREED NEW SINGLE & DEAL
Rogue Records America is pleased to announce that they've signed DEATHBREED to a three-record deal with the publisher. In addition, Rogue will provide all PR, marketing and distribution for the band while they hit the road to promote their upcoming first Rogue Records America release, New World Order.
https://soundcloud.com/roguerecordsamerica/2surveillance
SEVEN LIONS RELEASES GENRE BENDING NEW SINGLE "LUCY"
Following up his critically acclaimed 2014 Worlds Apart EP [Casablanca Records], Seven Lions just uncovered his new single "Lucy". Seven Lions' genre bending creativity knows no bounds. This is "Lucy."
The song is available on Beatport right now and goes for wide release on iTunes and all digital retailers starting November 10.
http://www.beatport.com/release/lucy/1402897
NEW MIXTAPE BY PETE ROCK
Pete Rock's new Time Is Illmatic mixtape includes contributions from the holy trinity of producers who contributed to Illmatic (Large Professor, Pete Rock, Q-Tip, DJ Premier, L.E.S.) and brings things full circle twenty years after Illmatic's release.
Pete Rock adds "I was motivated to produce this mixtape because Time Is Ilmatic is a part of hip hop history that everyone should know about; and have in both their music and now film collection."
http://www.complex.com/music/2014/10/pete-rock-time-is-illmatic-mixtape
LEIGHTON MEESTER'S DEBUT ALBUM
Leighton Meester's debut album entitled, Heartstrings, a dreamy singer-songwriter narrative of guarded love, irony and heartache is available everywhere today. In celebration of the record's release, Leighton will be headlining at the legendary Los Angeles venue, The Troubadour, tonight.
Known primarily as an actress for her roles in such projects as Gossip Girl, Country Strong, and the recent revival of "Of Mice and Men" on Broadway, Leighton Meester is excited to share her passion for music with the release of Heartstrings. Written by Meester and produced by Jeff Trott (Sheryl Crow, Augustana), the nine-song album bares the influence of such artists as Stevie Nicks, Tori Amos, Neil Young and Joni Mitchell. "I wrote Heartstrings as a process of relief, and working with Jeff allowed the songs themselves to grow as much as they could, which was considerable," says Leighton. "Our approach was to flesh out the atmosphere around the feeling of each song with preproduction and then added the spontaneity of a live room for recording."
http://smarturl.it/LMheartstrings
GIRAFFAGE NEW SINGLE "TELL ME"
Fresh off a truly epic North American tour with Porter Robinson, San Francisco beat wizard Giraffage is ready to release his debut Fool's Gold EP No Reason on 11/18, featuring single "Tell Me," fan favorite "Be With You" (premiered this summer on the Fool's Gold Draft Picks BitTorrent bundle, currently downloaded over 1 million times) and three more dreamy new cuts.
http://www.thefader.com/2014/10/28/giraffage-premieres-tell-me-from-his-new-fools-gold-ep
DEZERT EEZ FEAT DEAD PREZ "RIOT GEAR"
Consisting of 5-Star, O'Nill & Nivek, Dezert Eez formed at Western Michigan University, located in Kalamazoo, MI (the "Microbrew Capital") and after performing on the local circuit for a year, the trio began making waves in Detroit's underground scene.
In early 2005, Dezert Eez released its first mixtape, The Realness, which won widespread critical praise that focused especially on the group's lyrics. The buzz helped them earn a raft of high-profile outside gigs, including shows with KRS-1, Dead Prez, Slum Village and a mini tour with Wu Tang Clan's Inspectah Deck.
https://soundcloud.com/macmediapromo/dezert-eez-f-dead-prez-riot-gear
FRANZ "EVERYTHING'S ON ME" VIDEO
Dominican-blooded Washington Heights, New York City rapper presents the ANS-directed music video for "Everything's On Me", the new U-Dub-produced single from Heir To The Throne: Rise Of The Bear King, his forthcoming album.
http://www.youtube.com/watch?v=N0iIlufssTs
NOVI NOVAK "GOD FEARING" VIDEO
"God Fearing", the disturbingly creative new video from Chicago's very own Novi Novak has arrived just in time for Halloween. This is Novi's very innovative, metaphorical way to show how independent artists break there necks to stand out from the crowd today.
https://www.youtube.com/watch?v=VcFaKxBWUzI
REQUIEM FULL ALBUM STREAM
REQUIEM brand new album, The Unexplainable Truth, is out today via Cleopatra Records (E1)! In celebration, the Santa Cruz, CA metalcore quintet have teamed up with KNAC.COM for a full album stream. Listen here:
http://www.knac.com/article.asp?ArticleID=13491
JOE MARSON RELEASES NEW MUSIC VIDEO "HERE WITH ME"
Soul rock artist Joe Marson just released his new music video "Here With Me" off new EP Electric Soul Magic, out now! The video premiered on Folk Radio UK. Click HERE to watch. Frostwire.com praised the artist, saying "It's rare to meet an authentic and soulful alternative rock singer these days. However, if there ever was one that came closest to belonging in this little niche; you can bet Joe Marson is one of them."
http://www.youtube.com/watch?v=A8pK_XSPH_k
MAGIC DANCE "THE MIRROR OF DREAMS"
Magic Dance is the sound of 80s synthpop. The synthesizer-based soundtrack to a movie that never was, or an iconic pop band of the era that hasn't surfaced until now. It was created in 2012 by producer/songwriter Jonathan Siejka, who, despite other musical endeavors, could not escape his affinity for the catchy melodies and slick production of the period. Dreamy sounds reminiscent of movie scores by the likes of Tangerine Dream and Vangelis are interwoven with the top 40 style of the decade, successfully capturing the spirit of a more innocent time in music.
https://soundcloud.com/magicdancemusic/the-mirror-of-dreams
NEW VIDEO BY BLACK MILK
Accompanying the release of his 5th solo album, critically acclaimed rapper/producer Black Milk drops visuals for his previously released single "What It's Worth." The video premiered via Complex and features Black baring his soul alone in a dimly lit room. He's illuminated by red and blue strobes as he spits lines about the overall value of his accomplishments and what goals he wishes to achieve in the future. In speaking about the track, Black states, "Everyone asks themselves this question at one point or another about life in general: What does it all mean? Some people have the answers, some don't," adding that, "This song represents me figuring out the value of everything I've accomplished and the things I still want to accomplish in this lifetime."
http://www.complex.com/music/2014/10/black-milk-what-its-worth-video
NEW VIDEO BY MY OLD DUTCH
My Old Dutch is an explosive two-piece lo-fi rock'n'roll outfit from Melbourne. Bashing out 50's inspired tales of love lost, found and stolen. Dubbed by some as 'Hamburger Rock', the crunching wall of guitars, soaring melodies and bed of beats are sure to get your foot tappin' and your heart racing!
My Old Dutch's first single 'Howlin' Marilyn' is recorded and produced by Craig Harnath, Jez Giddings and My Old Dutch at Hothouse Audio in St Kilda, Melbourne.
https://www.youtube.com/watch?v=mvhBp921OPw
SARANTOS TO RELEASE CHRISTMAS ALBUM ON BLACK FRIDAY
Out of nowhere and to the complete surprise of his fans, Sarantos reveals a new Christmas CD is coming out November 28th 2014 on Black Friday right after the 1st CD.
Sarantos is a solo pop/rock artist who has been releasing a new song every month all year long and his 1st CD is set to be released on November 18th, 2014.
The holiday are always about surprises. Out of nowhere and to the complete astonishment of his fans, Sarantos reveals a new Christmas CD is now coming out November 28th 2014 on Black Friday. Well the fans have only one response – where did that come from?
BONGO BOY RECORDS PRESENTS THE DEBUT ALBUM BY THE SATISFACTORS
The Satisfactors are four musicians from four rock n' roll bands who came together to make this awesome album. Bruce Ferguson of The Easy Outs, Gar Francis of The Doughboys, Kurt Reil of The Grip Weeds and Kenny Aaronson of The New York Dolls/Joan Jett, Bob Dylan, Billy Idol.
Recording sessions started in the spring of 2013 and finished in the summer of 2014 at the studio of the House of Vibes in Highland Park, NJ. The album includes 12 tracks co written by Gar Francis (also known as co writer and producer of Mark Lindsay's latest rock album) and Bruce Ferguson. The ultimate Rock N Roll album that you would think that was made back in the glory days of Rock n' Roll. Each track captures the feel and mood of those good old days. This is a masterpiece that must be heard.
http://www.thesatisfactors.com