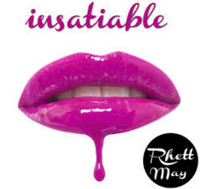 Who doesn't like Singer-Songwriter music? However I'd bet not all hands go up in the air. I mean, while Singer-Songwriter, which by the way kind of emerges in the late 60's and 70's with the arrival of Bob Dylan, Cat Stevens, Elton John and Billy Joel, represented a close and personal artistic snapshot from the artist in question. The music tended to be at times gripping and powerful. Many feel the Singer-Songwriter sound has lost it's way evolving into overly commercialized, highly corporate songs that do a better job at getting under your skin rather than pour into your heart. So having said this Singer-Songwriter might not be your first and foremost musical choice nowadays.
Despite this introduction most music fans can't deny getting into a good rocking groove every now and then and really enjoy well written music within this style from time to time. You know modern day bands like: Jack Johnson, Jason Mraz, John Mayer, Bela Fleck and the Flecktones. This latest 5 song teaser "Insatiable" by Australia's own Rhett May slid across my desk recently. I must admit I yawned expecting the typical Jack Johnson John Mayer music conventions – only to be blown away with what I heard. "Insatiable" delivers exceptional music and multi-dimensional to say the least. The music itself is uplifting, thought provoking, interesting and rocks the house. It also however possesses an undeniable Blues-Rock core breaking the traditional mold for Singer-Songwriter style of music. Does all of this sound a bit over the top to you? Just listen to marquee tracks like the single "Jenny" and rocking "My Baby's Got Style" and you'll see my perspective. I got hooked on May right away after reading his bio: Calcutta Boy owes a unique musical flavor to the way Rhett May has developed musically over the decades. His exposures Indian ragas- which encompass many notes to create a melody- and his exposure to the great melodic hits of the 50's and 60's have given Rhett a rare musical palette. Undoubtedly, Rhett May is in the middle of a musical renaissance. He has cut four shining new gems out of Black Rock, and more are sure to come!
This astonishing guitarist, soloist, performer, delivers a stunning show and a truly passionate musical approach to the human experience. I hate to pigeonhole but if you like The Wildflowers, Robbie Williams, Counting Crows, Rusted Root and The Beatles will like the music of Rhett Maya. I can also hear Crosby, Stills and Nash, John Lennon to Jackson Browne. The main focus of this genre of music is generally the personality of the artist, here May wins you over without even trying. The amazing lyrical content never feels like an afterthought. What's more the vocal work and impeccable fretwork, writing from May really brings it all together. What's more, besides Rocking-Blues one can also expect Reggae and Acoustic Folk type musical textures on the EP as well. I don't want to spoil it too much.
All in all it's a powerful combination that puts an Ausie like May on the map for 2013. He should go a long way towards proving that real Rocking-Blues music is still alive and well. His latest release "Insatiable" is an 5 song sampler I just can't recommend enough.
Listen to "Insatiable" EP – https://itunes.apple.com/us/album/insatiable-ep/id710349173
by Howard Hanners – SKOPE MAG