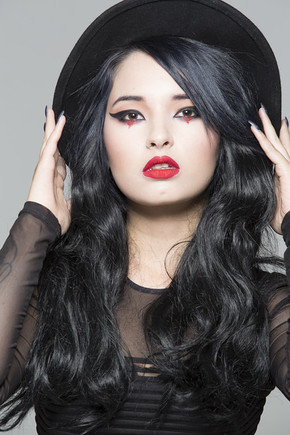 With her inimitable style, unique talent, and savvy for social media networking, makeup artist Laura Sánchez has made her YouTube channel on makeup and beauty one of the most popular on that video service. Now, this young "YouTuber" has been recognized by YouTube itself for surpassing the mark of over 100,000 subscribers.
Laura received a plaque as one of YouTube's most important and creative contributors, providing exciting and up-to-date content in her field to thousands upon thousands of fans.
And as her own star rises, other stars take notice. Laura, who on October 18 will make a special appearance at a Macy's store in Cerritos, California, to promote a new mascara product by Lancome, will also be preparing some fantastic Halloween makeup for several celebrities and personalities.
To add to her busy schedule, Laura started doing weekly makeup tutorials for MamasLatinas.com, a bilingual website where woman come together to get advice on topics like health, food, entertainment, beauty and fashion.