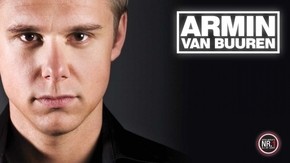 "Click baiting" is a way to get someone's attention online. Many advertisers use it, but so do scammers. They engage with potential identity theft victims by offering something that is too intriguing to ignore: messages claiming new videos, "shocking" information or scandalous news on celebrities, newsmakers and other famous people. Many consumers are unaware of the risks that exist when searching for celebrity and entertainment news. Often, the click bait leads to a sketchy website or a link that downloads malware on the user's computer or smartphone.
The Most Dangerous Celebrities
For the eighth year, security technology company McAfee has identified the "Most Dangerous Celebrities" whose names and images are most widely used by scammers as click bait. The riskiest personalities on the Web are:
1.Jimmy Kimmel (comedian, actor, talk show host)
2.Armin van Buuren (Dutch DJ and music producer)
3.Ciara (singer-songwriter, dancer, Grammy winner)
4.Flo Rida (rapper, People's Choice award winner)
5.Bruce Springsteen (rock legend, 20 Grammys, Rock and Roll Hall of Fame)
6.Blake Shelton (country singer, judge on The Voice, husband of Miranda Lambert)
7.Britney Spears (pop singer, former child actor)
8.Jon Bon Jovi (singer-songwriter, philanthropist)
9.Chelsea Handler (comedian, writer, talk show host)
10.Christina Aguilera (pop singer, actress, Grammy winner)
What Consumers Can Do
Consumers can do their part by being vigilant in practicing safe online behavior. BBB and McAfee recommend the following:
•Don't download videos from suspect sites. Most news clips you'd want to see can easily be found on official video sites and don't require you to download anything.
•Beware of clicking on third party links. You should access content directly from official websites of content providers. For example, visit ABC.com to find Jimmy Kimmel's latest episodes.
•Always use password protection on your phone and other mobile devices. If you don't and your phone is lost or stolen, anyone who picks up the device could have access to your personal information online.
•Using the cloud is like "using someone else's computer" – and some friends may have good security while others may not. Consumers should treat the cloud as any other asset that requires protecting.