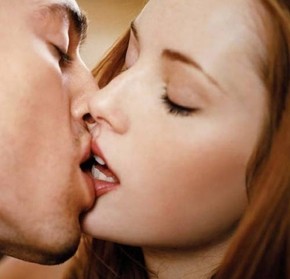 Romanticism is a pure and serene feeling, which can change the entire flow of an individual's life. It is a feeling to be shared with your near and dear ones, and in this regard, true words were whispered through eyes and not spoken directly. However, if you are losing out love and want to enjoy the best feel of all time, the romantic movies of Hollywood can help you reach the desired goal. The movies are more than just a romantic film, but these comprise of true feelings, which are intermingled with the lives of every individual. It can help you to rejuvenate your live with lost love, and a romantic move watched with your partner, can double up the romanticism in you both.
Picking out 5 most romantic movies of all time
Come and fall in love again, after checking out the best romantic movies of all time. These are priceless and also timeless in nature, as you will surely fall in love with these movies, even after 10 or 20 years of their creations. Check out top 5 romantic Hollywood movies of all time, with special effects, which will win over your heart even now.
1.Titanic: The feel of romantic movie cannot be fulfilled until and unless you have come across Titanic. A blockbuster and an Oscar winning movie of all time, Titanic is a romantic journey between two lovers of ages, Jack and Rose. This movie is also noted down for topping the charts in the field of romance, and the sizzling chemistry between Kate Winslet (Rose) and Leonardo DiCaprio (Jack) can be something which everyone wants to have in their lives. This movie is also known for willing the highest number of Academy awards of all time and this movie comes with a deep imprint in the minds of watchers.
2.Gone with the wind: A classic film and also a passionate love story, Gone with the Wind, can ne defined as an all time favorite romantic movie. The story revolves around 4 people and the tumultuous love story is surely going to pave way for more emotional bursts. The performances from Vivien Leigh and Clark Gable are something, which will remain unforgettable forever.
3.P.S I Love You: This movie was based on the famous novel by Cecelia Ahern, where the story revolves around Holly and Gerry, her dead husband. Fighting with cancer for many years, finally Gerry passed away leaving a series of letter for his loving wife, Holly. The letters can be defined as Holly's strength, where she would start living her life all over again. The main intention of Gerry was to make his wife strong, even when he is not around and helping her to win back the zeal to live life again.
4.Casablanca: If you want to capture love in the raw form of its kind, then Casablanca is the story you are looking for. This story was based on a play and this story is revolving around a man, who is forced to choose between his love and duty. This was set against the World War II backdrop, where some historical pieces of the war can also come in the scenes.
5.A Walk to Remember: This story is based on the novel by Nicholas Sparks and it is about the ways in which, a College hero falls in love with a girl, who is socially outcast. It was hard to fall in love with her, but cupid strikes and the impossible happens.
These 5 are the most romantic examples of Hollywood movies, which you need to see once in your lifetime. These stories are tear-jerking in nature, and you will surely find some similarity in one of the stories or another.
Author Bio: Charlie Brown will make you understand the importance of romantic movies, in one's life. Click here on Comcast near you if you want to know more about the best romantic Hollywood movies of all time.