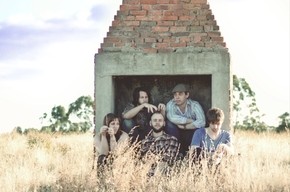 Melbourne folk-rock quintet, Run Rabbit Run, are set to release their debut single Down the Line accompanied by the band's first ever video clip.
With a country-esque backbeat, hooky lead guitar, and soaring vocals that bring a sense of calm to the chaos, the debut single aims to integrate everything Run Rabbit Run represent as a band. The track was recorded at ScreamLouder studios with Peter 'Reggie' Bowman and mastered by renowned engineer Don Bartley (Powderfinger, Silverchair, INXS).
The song's liveliness conceals a sense of urgency, suggesting there's more than just a toe-tapping tune to be heard. Best described as energetic, emotive, and dynamic; the single offers brief moments of relief to demonstrate the melancholy in the lyrics.