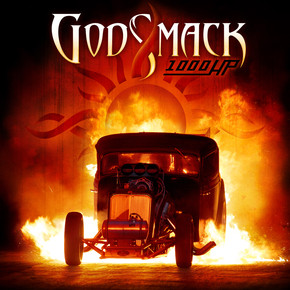 Starting today, GODSMACK are exclusively streaming their sixth full-length album, 1000hp [Republic Records], on iTunes Radio "First Play". Listen to the album in its entirety HERE:
https://itunes.apple.com/us/station/idra.896844402
The record slams into stores and becomes available through iTunes and all digital retailers next Tuesday, August 5th:
https://itunes.apple.com/us/album/1000hp/id898318144
Already, audiences everywhere have indulged in the first single and title track "1000hp" as well as the expansive and enigmatic roller coaster "Generation Day." However, the entire album offers an immersive and infectious rock journey. Whether it's the sinisterly catchy "Something Different" or the bludgeoning "Locked & Loaded", 1000hp taps into GODSMACK's roots, while evincing impressive progression. Everything leads into the entrancing and tribal "Turning To Stone", illuminating yet another facet of the quartet.