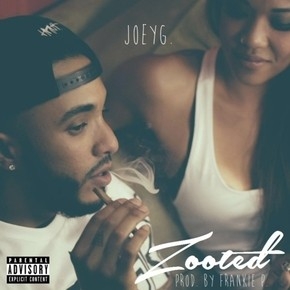 JOEYG. the acclaimed rapper and leader of Brooklyn's Hip-Hop collective, THE HUMANAUTS, just dropped his latest "joint", "ZOOTED". Being added into rotation and spinning all week on Music Choice's Rap Channel, you can also listen to this infectious track produced by Frankie P (A$AP Ferg, Bodega Bamz, Onyx) on his official SoundCloud.
https://soundcloud.com/theejoeyg/zooted
The single is a part of JOEYG.'s forthcoming mixtape "NOSPACE" expected to drop this fall.
Dedicated to the love of Mary Jane, "ZOOTED", is not your typical "weed" song. Influenced by his life, JOEYG. opens the door to yet another chapter into the story of NOSPACE. The heavy bass and entrancing vibes of the song's beat will leave you feeling zooted yourself.