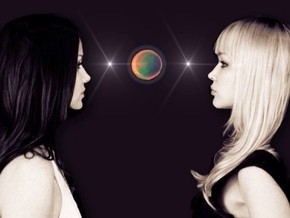 The Pierces will release their new single on September 1st through Polydor Records. 'Creation' is the latest single to be taken from sisters Allison and Catherine Pierce's new album 'Creation' – also out September 1st – which is the follow-up to their 2011 breakthrough album, 'You & I'. The single 'Creation' was preceded by the mesmeric releases 'Kings' and the 'Believe In Me' EP. The Alabama-born siblings now reside in California and the relocation can be heard on their radiant new record. "Being there must have affected our sound. Living in California feels like being on vacation the whole time," says Allison.
Take a listen to The Pierces new single and album title track 'Creation' here:
https://soundcloud.com/thepiercesmusic/the-pierces-creation/
'Creation' marks a stunning sonic evolution for the duo. From the opening title track, the thirteen songs retain the breezy, melodious charm of their previous work whilst injecting a world-wise, sun-drenched sparkle. Tracks such as 'Kings' and 'The Devil Is A Lonely Night' match taut grooves to soaring harmonies and there's a life-affirming glow to the lolloping stomps of 'Creation', 'Believe In Me' and 'Honest Man'. Elsewhere, folk-pop ballads such as 'The One I Want' and 'Flesh And Bone' blend Laurel Canyon sing-alongs with melancholic reflections. The Pierces sound at the peak of their powers.