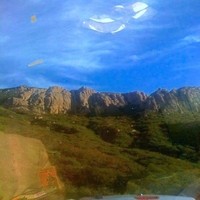 The first song, "I'll Be Your Fool" starts things off very nice and calm. Kathleen Haskard's voice reminds me of a cross between Stevie Nicks and Bonnie Raitt. I like this one. It is simple and nice. It puts you in the mood to just sit back and relax with some good music.
"Untangle This Thing" has a little more of a rock feel to it. I enjoy her voice as it's very soft and sultry. I also enjoy the sound of the guitar on this track, as it has a little bit of a twang to it.
The third song, "Drama in the Dark" has a very enchanting sound to it. The lyrics are good, as well. Haskard is staying pretty consistent with her sound which is not a bad thing because her sound is good. I would just like to hear a little more range from her.
Next is the title track.  First of all, I love the title. It makes me want to go sit somewhere and just relax with a drink. This song actually reminds me a lot of Elvis. Haskard really does do a great job hitting those low notes.
I enjoy the opening instrumentals to "Mother of Earth." It has a good vibe to it. Definitely this woman has an old soul feel to her music.
"Please Delete Me" is the track of the album I really like this song. Haskard's vocals are very good. The instrumental and hook are very catchy. There lyrics at a certain point made me chuckle telling the man she sent her naked picture to that he should just go ahead and throw his whole phone away was funny to me. Over all, the album is good. Haskard is a little monotone, however I enjoy it. This is definitely a CD to chill out to.
http://www.kathleenhaskard.com/
Rating: 4/5 Stars
Laura Turner