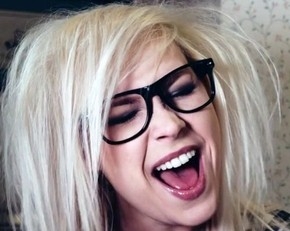 Alternative rock outfit The Nearly Deads have released the official music video for "I Said" (http://bit.ly/ISaid). Echoing the band's same frisky sense of humor and love of cinema that propelled their breakthrough "Never Look Back" to 6.3 million views, the new video is an homage to the 1992 comedic masterpiece, Wayne's World.
http://www.youtube.com/watch?v=CASUCEPp0hU
With singer Theresa Jeane as "Garth" and bassist Kevin Koelsch as "Wayne," the hysterical video pays tribute to classic scenes, including the "No Stairway To Heaven" music shop foray, the revered "paper spew cup" and the climactic "Bohemian Rhapsody" head-banging/air-drumming sequence. In TND's update, the action unfolds in "Bertha," a beloved minivan tattooed with punk rock stickers, as the band cruises Murfreesboro, Tennessee.