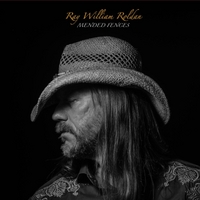 Ray William Roldan is back with his latest release, Mended Fences. He comes on the scene with the same tenacity he puts forth in everything that he does. He is edgy country and rockin' the socks off his fans globally. He is enjoying radio play worldwide and after listening, I can certainly understand why. He is fun, even when singing the blues, I believe this guy could have a good time at a corporate convention.
Roldan is commercial with a style of his own. His vocals bring you into the moment. He is conversational, makes you feel like you are sharing a beer as he reveals his soul. As a lyricist myself, I appreciate what he does lyrically. He is a story teller, showing little 3 minute movies. Nothing is left to your imagination and yet it is a beautiful thing how you can insert your own story into each song because of its universal appeal.
New Improved "Black Top Fame"
http://www.youtube.com/watch?v=IIL_dv3R-_o
This is the reason I am a huge fan of Roldan. He puts you in the moment and makes you forget the rest of the world for a short while. The music and production are perfectly conducive to his style. The drums, fiddle and guitars wrap around your ears like a blanket and soft pretty harmonies are sprinkled throughout. You couldn't have one without the other and no one else could play it quite like Roldan. 
Ray William Roldan has done it again. He won my heart with the same veracious attitude I fell in love with before. Mended Fences is a compilation of Roldan's truest emotions. He is a serious player you do not want to take too seriously. He does what he does and you are missing out if you do not listen to his melodic conversations.
I rate this 5 out of 5
http://www.reverbnation.com/raywilliamroldanswingsamurai
Rebecca Hosking – hoskingrebecca@gmail.com