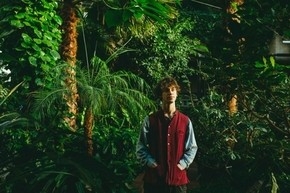 On 21st April paradYse Records released the debut single by 24 year-old London-based multi-instrumentalist and producer Cosmo Sheldrake.
Filmed at Bekonscot in Beaconsfield, Buckinghamshire, which is the oldest original model village in the world.
Cosmo describes The Moss as "an ode to nonsense for its own sake". Invoking many of the classic figures of nonsense literature, Cosmo embarks on a peg-legged jaunt, draping finely woven vocal harmonies over an underbelly of electronics, strings, and an Armenian Duduk (recorded at a folk session in a country pub in East Sussex).
Watch the video for The Moss Here – https://www.youtube.com/watch?v=QxZ0gN66xLs