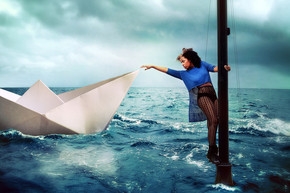 Check out DeQn Sue's brand new track, "Union Station," from her upcoming debut full length, Zeitgeist. The songstress's upcoming release was recorded in Athens, AL, where she collaborated with Grammy-nominated producer and recording engineer Kelvin Wooten (Django Unchained, Raphael Saadiq).
Deqn began her music career in 2011, kicking off the year by playing the SESAC Summer Sessions at The Roxy and later that year (after releasing her debut EP Idiosyncratic), she performed at the AMA's. The Alabama based singer crafts alternative, quirky pop songs that blend funk and electronic music with R&B.
"Her music reflects the cultural perspectives of today, and is provocative in the lyrics she uses to convey her message," writes Valley Planet.
https://soundcloud.com/deqnsue/union-station