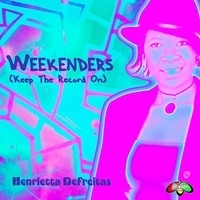 Singer and performer Henrietta Defrietas' hot new club single "Weekenders [Keep The Record On]" is making waves and upon first listen, it's easy to hear why.
The single, which is part of her upcoming release "Soul Shift" has all the trappings of a hit dance track, with it's keyboard driven hooks and disco infected guitars, Henrietta's voice front and center and floating effortlessly across the smooth 4/4 beat.
Link to Beatport for original track and stereo junkie remix:
http://www.beatport.com/release/weekenders-keep-the-record-on/1224141
"WEEKENDERS (KEEP THE RECORD ON STEREO JUNKIE MIAMI BREEZE MIX"
http://www.youtube.com/watch?v=LonM08BqVnQ
"Get ready for the weekend, gonna party with my best friends" really sums up the track, it's a celebration of good times past, present and future. Perfect for the general vibe of most dance clubs.
There are 2 mixes included as part of the single, the original and the Sterio Junkie [Miami Breeze Mix] which features some cool stuttered samples and true to it's name, has a very Miami bass driven vibe. The remix keeps things movin' for 6 minutes of pure groove.
https://www.facebook.com/pages/Henrietta-Defreitas/164629060283212
Douglas Garnett – Douglas.Garnett@gmail.com