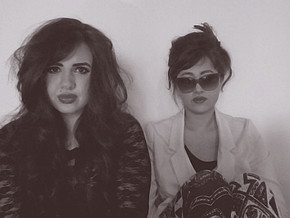 Virginia-based indie duo Shoot The Cricket are thrilled to announce the release of their debut extended play album, Life Has Taught Me, available on iTunes worldwide.
Life Has Taught Me is a piano-driven alternative album created by talented sisters Jeje and Liesel Bognar, collectively known as Shoot The Cricket. Comprising of five finely-crafted tracks, Life Has Taught Me is the product of the fusion of different music genres, which meld perfectly to create a fine balance of alternative, pop and rock music.
 
"S-O-D-A" lyric video: http://youtu.be/FpRNKxeSW-g
Life Has Taught Me is now available at all iTunes stores.