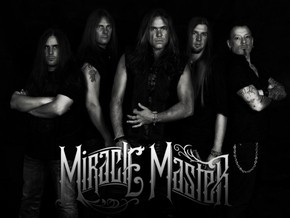 "Tattooed Woman", the new video from Danish/German hard rockers MIRACLE MASTER, can be seen below. The clip was directed & produced by Germany's   MV Video Productions. The song, is taken from MIRACLE MASTER's debut album, "Tattooed Woman", due on March 7 via GoldenCore Records/ZYX Music.
The group said in a statement: "Expect real kick ass, in-your-face Hard Rock on the new album, recorded with huge balls and heavy rockin' guitar sounds !"
Starting in February this band will be rocking the clubs with their raw power and love to their audience.