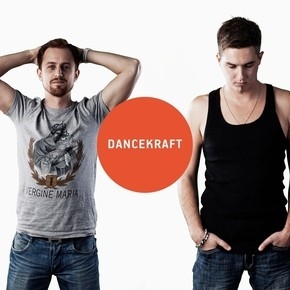 "Fake Smile" is an international collaboration track and also the debut single by Dancekraft feat. The Shy Project. The guys behind Dancekraft. rising stars in the EDM scene from Russia are Artego & Coolerlong, together they have 10 years background of producing electronic music. Also Dancekraft guys have one of the biggest radio-podcast show in Russia featuring the most interesting and bright EDM artists and djs from all around the world.
The Shy Project is the duo from UK. (Mike and Tyrel G). A music collective which is never «Shy » away from revealing the truth and what they regard as real music.
The track "Fake Smile" is written by The Shy Project. Dancekraft made a strong dancefloor-oriented arrangement and the whole production.
Watch the Official Music Video for the "Fake Smile":
http://www.youtube.com/watch?v=3dvv-g7MlL4