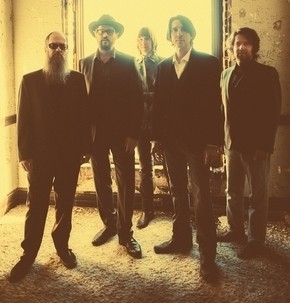 Drive-By Truckers announce twenty-four new tour dates and premiere "Pauline Hawkins" in support of English Oceans. English Oceans is the band's 12th release and comes out on March 4, 2014 on ATO Records.
Known for their triumphant live shows the current lineup boasts a leaner and more powerful live show. Mike Cooley and Patterson Hood started DBT seventeen years ago. In addition to Cooley and Hood, Brad Morgan is on drums, Jay Gonzalez is on keys and guitars and Matt Patton from The Dexateens rounds out the current line-up on bass.
The first preview from the new record is "Pauline Hawkins." Penned by Hood, it was the last song written for the record and is based off a character from Willy Vlautin's latest novel "The Free".
https://soundcloud.com/ato_records/pauline-hawkins-by-drive-by/s-ssxb0