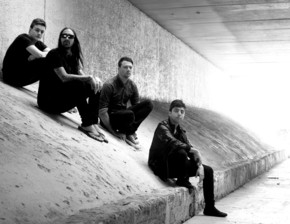 As things start to heat up here in Australia Skope got two tracks from a hot new band called Digital Order. The four piece is from Perth, Western Australia and will be hitting the east coast early next year for a string of shows.
Driving synths. Loud drums. Violent guitar riffs. Melodic vocals. Digital Order is more than a band. It's an experience.
Their debut EP is a true mix of modern electronic dance and driving hard rock. Founded in 2012, Digital Order members Will Cruz and Shane Ariti (plus live instrumentalists Darryn Ball and Henry Gunson) have worked hard to galvanize their "electro rock" sound.
https://soundcloud.com/digitalorder/capricorn
https://soundcloud.com/digitalorder/amsterdam
They take influence from The Prodigy, Daft Punk, Led Zeppelin, Justice and Digitalism just to name a few.