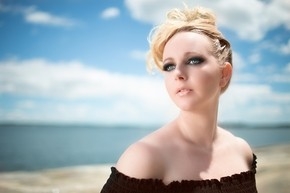 Lily released her debut album 'Life of Lily' and to celebrate she has made a video for her single "Life Goes On", a tune Modern Visionaries has called "a sweet slice of Celtic pop punk rock that is as infectious as any Top 40's pop song on the charts today.
http://www.youtube.com/watch?v=Uom6kMHTNxg  
Born in England, part-Irish, part-Welsh songstress Lily approaches pop music with a breadth of musical history in her blood. Like other non-conformists such as Bjork, Frente! and Enya, Lily is able to put an indelible stamp of originality on her sound, making it all the more appealing to the rest of the world.