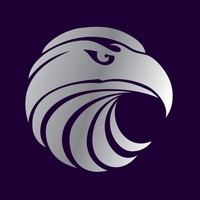 N Wolex is a London songwriter with a multidimensional background ranging from music engineering to fashion modeling. His latest endeavor is the refreshingly-titled EP Newness of Life. It's a six-pack of songs involving devotion both romantic and spiritual.
With the track "I'm Sorry," there is scant ambiguity about the theme: "I'm sorry / Please please please / Forgive me." The background piano adds a nifty touch. Also pleasing is when the female vocalist croons: "Oh Oh Oh Oh Oh Oh oh."
The track "No Regrets" has an interesting arrangement of chords. Lyrically, it seems a pair of lovers is about to say goodbye forever: "I must move on / You must move on." A bit after 3:30 the vocalist really displays her natural gifts, frequently accenting notes with her own tragic flair.
N Wolex "No Regrets"
MP3: http://k002.kiwi6.com/hotlink/8d142mqs37/no_regrets.mp3
"Arriba Arriba" seems quite a bit more upbeat. There is a playful air to the keyboard score. And, lyrically, people are no longer splitting up. In fact, the speaker here is in a state of considerable anticipation: "My baby is coming, yeah / He is the one to satisfy my heart."
"I'm Alive and Kicking" is another upbeat-sounding song. The energetic dual-vocals adds to this sense of joie de vivre. Lyrically, there is an undeniable air of vitality and confidence: "Now be bold as a lion / Grab the bull by the horn."
A tender-sounding score launches the track "You're Simply God's Masterpiece." The speaker is certainly idealizing somebody: "I can see God's Image in him."
N Wolex "Superstarr"
http://www.nme.com/nme-video/youtube/id/Ekjl5d07k8Y
The track "God Heard My Cry" begins with a series of jarring notes that demand the listener's attention. Things become gentler when the vocalist takes the forefront. As if the song's title and chorus are not sufficiently religious, the lyrics also quote biblical excerpts.
Care for some 'newness of life'? The EP will saw release on October 28.
However, the single "I'm Sorry" has been released already. It can be procured at:
https://itunes.apple.com/us/album/im-sorry-single/id669825534
For more info, visit: www.faith-records.co.uk
Ray Cavanaugh – owleyesgatsby@yahoo.com