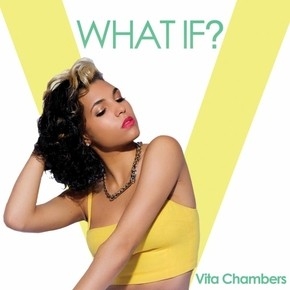 Vita Chambers has recently released her much anticipated new single called "What If?" which showcases her versatility as an artist, infusing funk and 90's music into one big hit. This new single is a powerful message of Vita's strong love & support for equality among all race, color and creed. The official music video will be debuting November 5th on YouTube. Currently fans can buy her single on iTunes as well as catch her at many events across the country.  
http://www.youtube.com/watch?v=sO5w_hLJpLU
Vita Chambers has had a whirlwind of a year with so many accolades and accomplishment achieved this 20 year old phenom has only gotten things started. Having her single "Fix You" garnish great success in Canada, including a Juno Award nomi- nation for "Best Dance Recording of The Year", Vita has been the go-to-artist for many concert & club promoters throughout 2013.