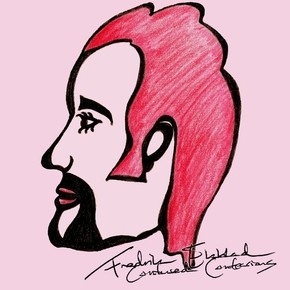 Fredrik Ekblad – a new swedish rock/pop solo act is soon to release his english debut album "Confused Confessions" on Sousafon AB / Foakleaf.
"Diss Me: from the new swedish artist Fredrik Ekblad:
https://www.youtube.com/watch?v=DWr0FoGoMuo
Fredrik Ekblad from the southern part of Sweden has been making music since childhood and has released two albums in his native language during the 2000's. Now he is back with his first english album. The music is best described as a melodic and catchy indie style rock/pop. Fredrik is not only a songwriter and a vocalist but also a multiinstrumentalist. With a "renaissance man" approach he produces the music himself and plays most of the instruments on the record. The record has been recorded at his own studio in Lund and at Tambourine Studios Malmö, Sweden. The album will be available on Spotify and in record stores via Border Music Distribution Sweden.