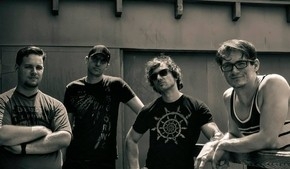 New Jersey, alt-rock outfit REACH releases video for the song "Pins & Needles" off of their first EP, Patterns in Static on November 1, 2013.   The video was shot in stop animation taking 2 months, over 3000 frames and was created by Matt Provenzano at Mattimation Studios.
REACH "Pins & Needles":
http://youtu.be/nKIC-NDJFsE
Born out of the ashes of the progressive, Boy Meets Machine, this new band delivers a unique sonic assault. REACH features vocalist/bassist, Joel Monet, lead guitarist, Christian Colabelli, rhythm guitarist, Steve Swain, and drummer, Joe Nivare.