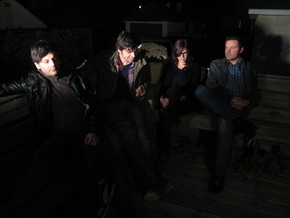 Nyteowl is an electronic pop/soul project lead by Minneapolis, MN producer and artist, Jeremiah Conlon.   Nyteowl started as a bootleg remixer, eventually garnering official remixes for the likes of Crystal Castles, Cassius, and The Black Ghosts. Nyteowl's list of DJ support during the early years included Touche (Fake Blood), Boy 8 Bit, J F K, Acid Jacks, Air France, and more. That support pushed Nyteowl onward to create original tracks.
 
NYTEOWL "Get In It"
http://bantermm.com/tracks/Nyteowl-GetInIt.mp3
Over the past few years, Nyteowl started self-releasing pop songs, working with a number of talented producers from all over the world, including Alixander III (Azari/III), Cato Canari (Tokyo), Ryan Olcott (12 Rods), and Julian Aznar (Argentina).