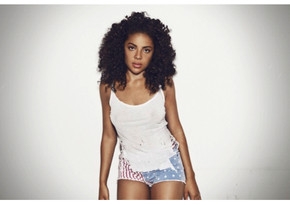 Four years since breaking into the U.S. with her debut EP The Cocoa Butter Diaries, American born Swedish artist Mapei returns with a new single "Don't Wait," to be released November 5 via Downtown Records.   A stream of the track premiered via The Fader yesterday who said it, "pairs spare percussion and finger snaps with Mapei's rich vocals, which get treated with a trippy digital effect on the final pre-chorus."
 
Listen: "Don't Wait" MP3
https://soundcloud.com/mapei/dont-wait
 
The song exhibits Mapei's signature genre-bending and sonic versatility.   Influenced as much by her flair for R&B as by her Swedish pop experience "Don't Wait" is a musical culmination of her travels and life to this point.   It was co-written and produced with pop impresario Magnus Lidehäll.