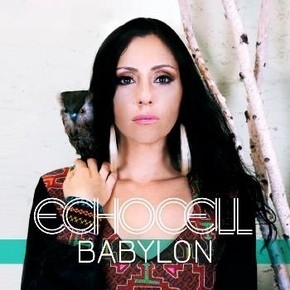 Echocell's newly-released single "Babylon", from the EP of the same name (due out later this fall), is a labor of love between Istanbul-born/Los Angeles-based singer/songwriter/front woman Belinda Kazanci & Los Angeles-based songwriter/keyboardist/programmer Adam Beltran.
https://soundcloud.com/echocell/babylon-1
 
"Babylon" was co-written with Wally Gagel and Xandy Barry of Wax LTD, the production duo best known for their works with Muse, New Order, Orbit, and Sebadoh (among others). Wally and Xandy produced the track along with some of the others on the EP, bringing dark '80s synth-pop fragments and decadent cinematic arrangements to the mix.