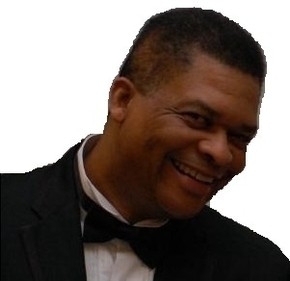 The Music industry and its respective music buyers have not, yet, strictly endorsed a digital music file environment for sales.   As such, musicians/recording artists are still expected to have CDs available for both representing their music and for sale, particularly, during their live performances.
The below list presents various types of local sales outlets and sources in your own home area that you may have never considered for selling your music but which may be interested in carrying your music for sale for their particular clients and customers while, simultaneously, increasing their business financial bottom line.
In a number of the below outlets, the clients and customers are already "captive" audiences, so to speak, who are already waiting on a product or service, such as doctors' offices, coffee houses, barber/beauty shops, nail salons, etc.   So, why not work with these types of businesses in order to promote, publicize, and sell your music through them and to their clients and customers as they wait for their main service.
You should treat this process much like "music consignment," which is what it is.   To be clear, you need to initially approach the business owner or manager with this proposal, offer to let them have a copy to listen to, then get back with them a week or so later to learn if you may provide them with copies of your music for sale.   If they agree, you then provide them with a consignment agreement (which both you and them will sign and retain copies), leave approximately 5 copies of your music, then (call first) and return a week or so later to collect money for any sales made.
Additionally, most of these sources already have their own in-house music system playing, so in order to encourage sales from their clients and customers, you should ask them to add your music to their own in-house "playlist" as well as make a copy of your music visible in the waiting area.
I have also suggested certain genres that I feel will lend themselves best to the particular businesses below; however, it will also depend on the business owners personal tastes, as well.
NOTE: Be sure to (mainly) concentrate on small independent "Mom & Pop" type businesses as they are the most likely to be interested and supportive.
Editor's Note: Dr. Kenneth Love is a Jazz musician, recording artist, and writer/author.   More details about him may be learned at http://www.1waypr.com and http://www.kennylovejazz.com, respectively.
LOCAL ALTERNATIVE MUSIC SALES SOURCES
1. Music retail stores (Any)
2. Bookstores (Mostly soft, Jazz, New Age, but depends on store)
3. Flower shops (soft Folk, New Age, Jazz)
4. Boot stores (Country, Americana)
5. Western wear (Country, Americana)
6. Restaurants (Any, but depends on restaurant)
7. Church stores (Gospel, Christian)
8. Christian bookstores (Gospel, Christian)
9. Doctors' offices (Soft Rock, Pop Rock, New Age, Jazz)
10. Convenience stores (Any)
11. Airport gift shops (Any)
12. Bus station gift shops (Any)
13. Train station gift shops (Any)
14. Electronics stores (Any)
15. Office supplies (Any)
16. Corporate/company cafeterias (Jazz, New Age, Soft Rock)
17. Jewelry stores (Soft Rock, Jazz, New Age)
18. Barber shops (Any)
19. Beauty shops (Any)
20. Nail salons (Any)
21. Sports shops (Any)
22. Health clubs (Rock, Dance, Electronica)
23. Apartment management offices (Any)
24. Variety stores (Any)
25. Game arcades (Rock, Dance, Electronica)
26. Bed & Breakfast Inns (Jazz, New Age, Soft Rock)
27. Bridal consultants (Jazz, New Age, Soft Rock)
28. Bridal stores (Jazz, New Age, Soft Rock)
29. Tuxedo shops (Jazz, New Age, Soft Rock)
30. Bridal services (Jazz, New Age, Soft Rock)
31. Clothes cleaners (Any)
32. Mainstream clothing stores (Any)
33. Shoe stores (Any)
34. Coffee houses (Jazz, New Age, Soft Rock)
35. Computer stores (Any)
36. Eyeglass stores (Any)
37. Consignment shops (Any)
38. Farm supply stores (Country)
39. Flea markets (Any)
40. Swap shops (Any)
41. Formal wear stores (Any)
42. College bookstores (Any)
43. College music stores (Any)
44. Gift shops (Any)
45. Hardware stores (Any)
46. Hospital gift shops (Any)
47. Hotel gift shops (Any)
48. Insurance companies (Any)
49. Massage therapists (Jazz, New Age, Soft Rock)
50. Cellular telephone services (Any)
51. Motorcycle shops (Any)
52. Night clubs (Depends on the genre)
53. Party supply stores (Any)
54. Pawn shops (Any)
55. Cosmetic stores (Any)
56. Satellite dish stores (Any)
57. Thrift shops (Any)
58. Vehicle repair shops (Any)
By: Dr. Kenneth Love – drklinfo@gmail.com