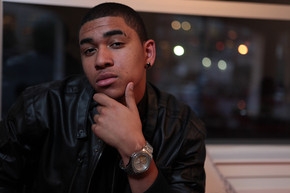 Cameron James Gipson aka CAMCAM Born on July 8, 1995, emerged on the scene in 2007. Displaying his talent at the age of 12, He performed his first show for, the SOURCE Magazine Unsigned Hype Tour and took 2nd place in Northern California.
http://www.youtube.com/watch?v=MGoRoRoxXzY
After opening up for various artists such as Tyga, Lupe Fiasco, Lloyd, Bow Wow, Clyde Carson D-Lo, Berner, AP-9, San Quinn, Baby Bash, Travis Porter, Meagan Good, Audio Push, Cali Swag District and the Rejektz is when CAM CAM realized he was exceeding his goals with more to spare.