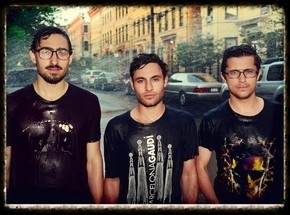 Poor Remy, an indie folk band from Gambier, Ohio now based in New York, is made up of Adrian Galvin (banjo, vocals), Andrew D'Amico (guitar, harmonica, vocals) and Kenneth Polyak (guitar, violin, vocals).
 
http://www.youtube.com/watch?v=itJ37gHMi_k
Known for their lively and energetic concerts, when the trio sings together their voices are bound in a singular expression of harmony. The release of their first single off of Bitters, coincides with Poor Remy's summer tour, which kicks off in Brooklyn.