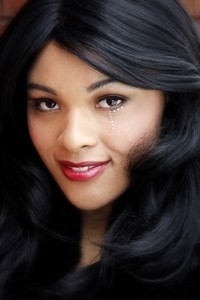 Eye'z music is recorded professionally and is well presented to be promoted to a large audience. Each track has a nice change (diversity) from the last, this is a fantastic way to be seen as a more unique artist.
"Damaged"
http://www.youtube.com/watch?v=X7MkqSxTYAw
Personally when listening to Eye'z music I can hear some strong pop influences. Bands and artists such as Michael Jackson, Jessie McCartney and other classic Motown artists come to mind in a respectful way.   Dynamic changes between songs such as "Stop" and "Diamond Tears" show a deeper meaning behind Eye'z music.   The expressive changes between the tempo and emotion of her music shows that she sees no boundaries when writing songs.   Eye'z certainly enjoys experimenting with many different types of ways which pop music is usually written and produced, this certainly gives her a unique twist as an artist.
The song entitled "Damaged" truly expressed Eye'z passion for her music. Her rich and warm vocals throughout this song show the range which she is capable of.   As well as Eye'z vocal abilities we are also able to hear her attractive piano playing which compliments her song writing skills. Usually in pop music generic digital computer sounds are added for effect, "Damaged" however plays well to avoid these generic aspects and instead continually use's only the natural sounds of both Eye'z voice and piano playing talent.
Eye'z "Damaged" MP3:
http://k002.kiwi6.com/hotlink/8y2pexi7bm/damaged_mp3.mp3
A very enlightening and interesting future can be seen placed amongst the cards for this talented artist. With fantastic vocals and fluent rhythmic songs, anyone who will have the pleasure to listen to Eye'z music will also have the priviledge to say that they listened to her before she had made it.  
By: Tom – www.myplaytag.co.uk