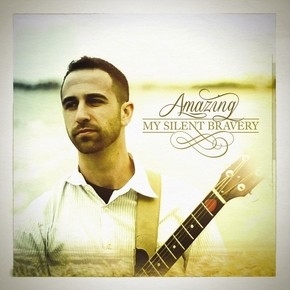 My Silent Bravery is proud to announce the release of their new single, "Amazing", and forthcoming LP, Diamond from Coal, the much anticipated follow up to their third album, Can't Quit.   Promenade Music Entertainment will feature the video for "Amazing" at the Cutting Room in New York City on Wednesday September 11, 2013, sponsored by Magnifico Giornata.
The video for "Amazing" stars Matthew Wade and MTV's The Challenge Star, Cara Maria, and was directed by Vassili Shields.   The video has already been picked up for rotation by the Bite Network, who has a viewership of 11 million people across popular retail dining chains such as McDonald's, Denny's, Arby's, KFC, Taco Bell and more.
"Amazing"
http://www.youtube.com/watch?v=myLw1XIge2Y
"Amazing" will be available on iTunes and all major online retailers on September 10, 2013.   Diamond from Coal, the band's fourth LP is scheduled for release in late 2013/early 2014.
Diamond from Coal was produced by Anthony Resta (Collective Soul, Elton John, Shawn Mullins) and Warren Huart (Aerosmith, The Fray, Augustana) and will be released by MWS Records, with a local and national radio campaign via Clear Channel/Cumulus Media.