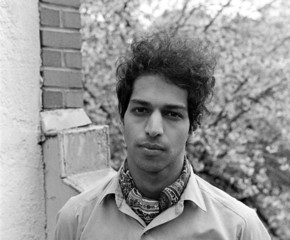 Co-produced by Adam Selzer (M. Ward) and featuring Nate Query (Decemberists, Black Prairie), Jeff Ratner (Langhorne Slim), and Birger Olsen (Denver), The Ballad of Willy Robbins is a concept album that chronicles the brutal but hopeful journey of a working-class man who slowly loses his ambition, health, family and shelter. It was inspired by the struggles Kapoor saw all around him, from the hardships his parents faced as immigrants to the everyday challenges of small-town American life.
Live from the Portland Playhouse
http://youtu.be/NkzEYb3iuHY
These early experiences, along with the distinct privilege of performing at historian Howard Zinn's memorial service, led Kapoor to hole up in Portland and write this record. From domestic discord to the failures of the American health care system (and so much more in between), The Ballad of Willy Robbins explores universal issues faced by many individuals each day– resulting in a story that will resonate with people all around the world.
https://soundcloud.com/mamabirdrecordingco/vikesh-kapoor-i-dreamt-blues
Photo: Parker Fitgerald