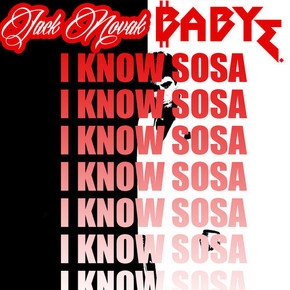 After 2 years locked in her Hollywood, CA lab, Chicago native DJ/Producer Jack Novak is hitting the music scene with a vengeance. Honing her skills and exploring her musical motifs, Jack has been perfecting her craft in the studio with the likes of Skrillex, Borgore, Just Blaze, and singer/songwriter Sofi, as well as acting as the touring DJ for that dude Pharrell.
You can stream the song from her soundcloud
https://soundcloud.com/jacknovak/i-know-sosa-1
Video can be found here:
http://youtu.be/5F7DFin20Y8
Jack Novak has been delving across multiple genres, putting out tracks from progressive house to southern rap and R&B. Releasing a trap-inspired track 'I Know Sosa' features high-pitched chopped vocals and bass that rivals any track of it's kind.