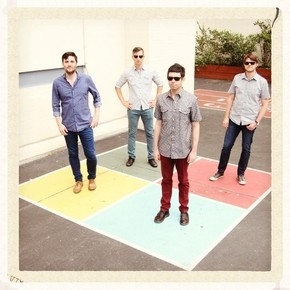 Indie-Rock band Coastgaard releases music video for "Kings", the first single off their self-titled debut album. Grabbing musical influences from the early surf-rock sounds of the '60s, Coastgaard injects a warm wave of nostalgia with dark and mature lyrics. They've been featured as The Deli Magazine's Artist of the month in June and included in "8 Bands You Need to Hear" by The L Magazine.
http://www.youtube.com/watch?v=KqUiB5HesdM
"These guys capture summer in a song the way a Shandy captures summer in a drink..," as the Deli Magazine described. Many of their songs refer to life on the beach, but there's feeling and meaning behind the music. Lyrically, Coastgaard alludes to philosophical queries and issues of mortality, all the while seducing your eardrums.