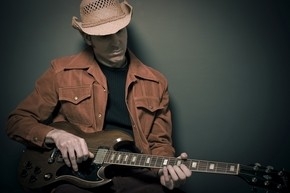 In the spirit of the wandering minstrels and troubadours of the Middle Ages who were considered "holy fools" and courageous revolutionaries for carrying poetic, healing wisdom from town to town, singer-songwriter and "rock and roll therapist" Adam Zwig is bringing enlightenment and Visions of the Shimmering Night–the name of his highly acclaimed new album–to thousands of fans across the U.S. this summer.
Zwig's 23-city tour, which began on the West Coast August 6, picks up steam as late summer turns to fall with dates in the Midwest and throughout the East Coast. Zwig's late August through mid-September jaunt includes stops in Chicago (Schuba's, August 27), Columbus OH (Rumba   Café, August 28), Pittsburgh (Club Café, August 31), Boston (Club Passim, September 3), New Haven CT (The Space, September 4), NYC (The Bitter End, September 6), Brooklyn (Littlefield's, September 7), Philadelphia (World Café Live, September 8), Vienna VA (Jammin Java, September 10), Asheville NC (The Altamont Theatre, September 12), Charlotte NC (Evening Muse, September 13), Durham NC (Casbah, September 14) and Decatur GA (Eddies Attic, September 15).
Two tracks from Visions of the Shimmering Night, "Waiting On Heaven (To Make A Move)" and "Everybody Love," are currently Top Ten radio hits, and the video for "Everybody Love" has over 370,000 views in its first ten weeks on YouTube.
"Everybody Love"
http://www.youtube.com/watch?v=_b5n-mny1lM