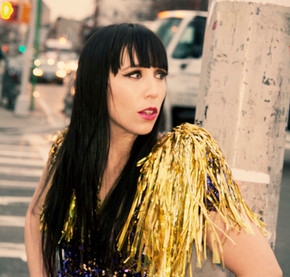 Having completed her first solo sold out tour in Australia, Katy Steele set her sights on the US.   Besides a few warm up dates, her upcoming performance at Joes Pub marks the first as a solo artist with her new band, performing songs from her brand-new forthcoming EP and album. The first single, "Fire Me Up" is available for free download HERE.
http://katysteele.bandcamp.com/
 
Lead singer/songwriter/guitarist Katy Steele and her band Little Birdy were one of the most popular acts on the Australian music circuit. LB toured extensively both domestically and internationally, and achieved one platinum and two gold selling records. Their most recent album, Confetti, debuted at number 6 on the ARIA album charts. However, even at the height of their success, Katy Steele began a new chapter on her musical journey and moved to Brooklyn, New York to find her own voice.