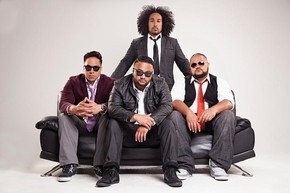 After three years of escalating grass-roots success, including a series of very popular music videos, COMMON KINGS have signed a management deal with the Melvin Brown Media Group helmed by Melvin Brown and Ed Swinburne.     MBMG partners with Mr. Reed Entertainment Group.   "These young men have it all," said Mr. Brown.   "They're clean-cut, self-contained and tremendously soulful."   Mr. Brown is best known for launching the career of the multi-platinum international superstar Akon in 2004.
3,046,723 Views – August 7, 2013
http://www.youtube.com/watch?v=PTiXz1Em0BM
Brown speaks on the signing, "After the success I had guiding Akon to superstardom, I've always taken my time when it comes to signing a new act for management, it's only worth doing if it feel's like something very special and something I feel truly passionate about, but from the moment I heard the first note of the acoustic version of "ALCOHOLIC," I knew this was the group I could make history with again and build a career that is based on incredible music and longevity."   Already having more than 3 Million hits on YouTube via the group's Pacific Island base, "Alcoholic" is now being serviced to the mainstream and is available on iTunes.  
Purchase here:  
https://itunes.apple.com/us/album/alcoholic-single/id455148218